They say history repeats itself. Well, maybe it does — and in the case of fashion from the 1990s, it most definitely does. Clothes from 20 years ago are rapidly returning, and if you haven't noticed it yet, then just look at the photos we at Bright Side have collected, and you will.
High-waisted jeans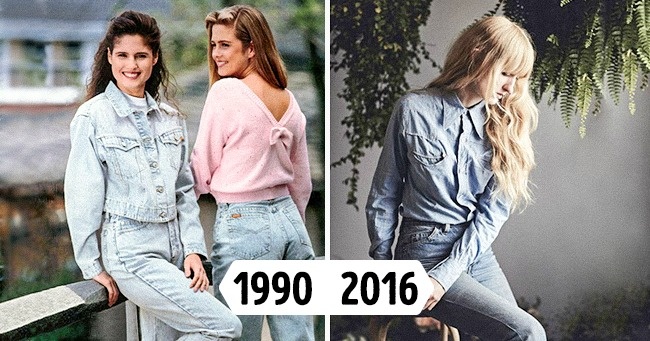 Jeans with a high waist are coming back to please numerous fashion lovers.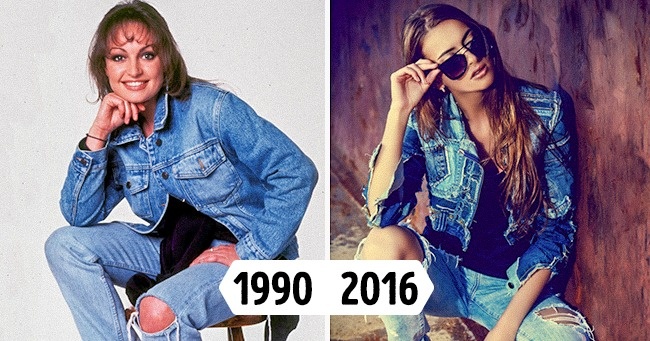 In the '90s we weren't afraid to fall off a bike or rollerskates, because rips on the knees were the stuff of fashion, not a reason for punishment. You could also cut up those pants that tore and wear them as shorts.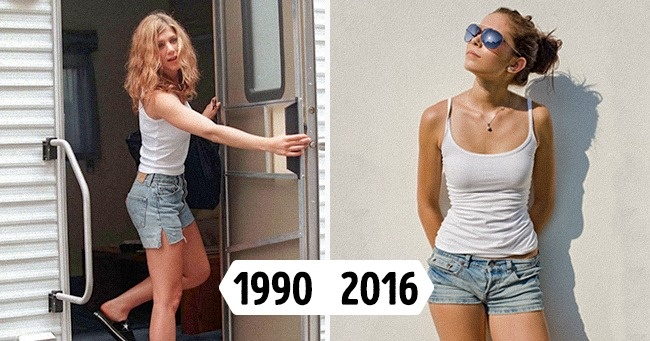 Probably the best choice for a hot summer.
Denim overalls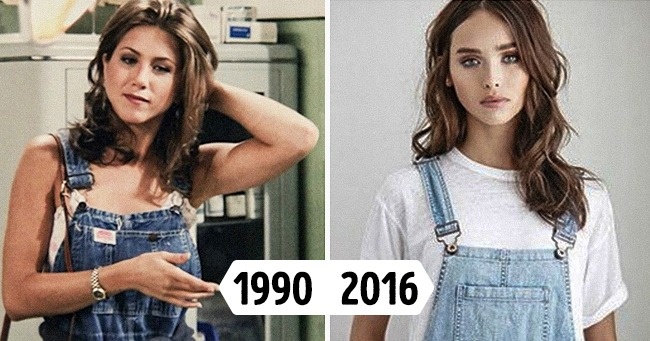 Comfort lovers have got a great opportunity to return to their favorite overalls.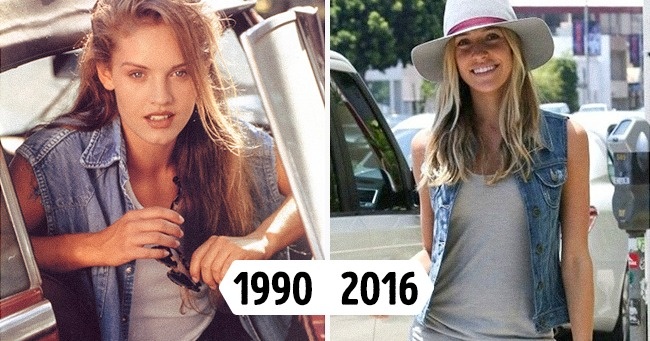 It seems that it's time to blow the dust off our denim vests too.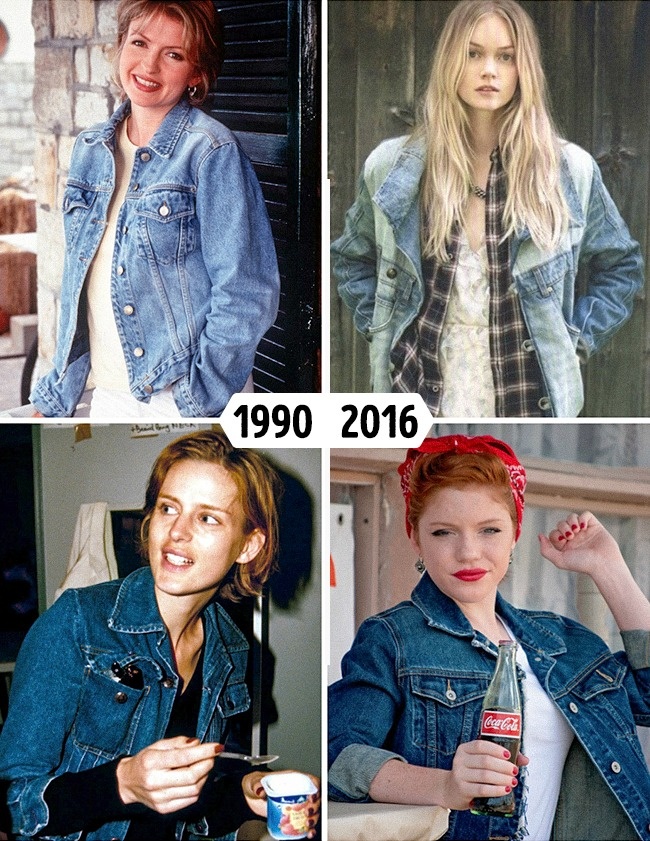 The denim jacket was the hit of the '90s. How have we been able to live without it for so many years?
 Black leather jacket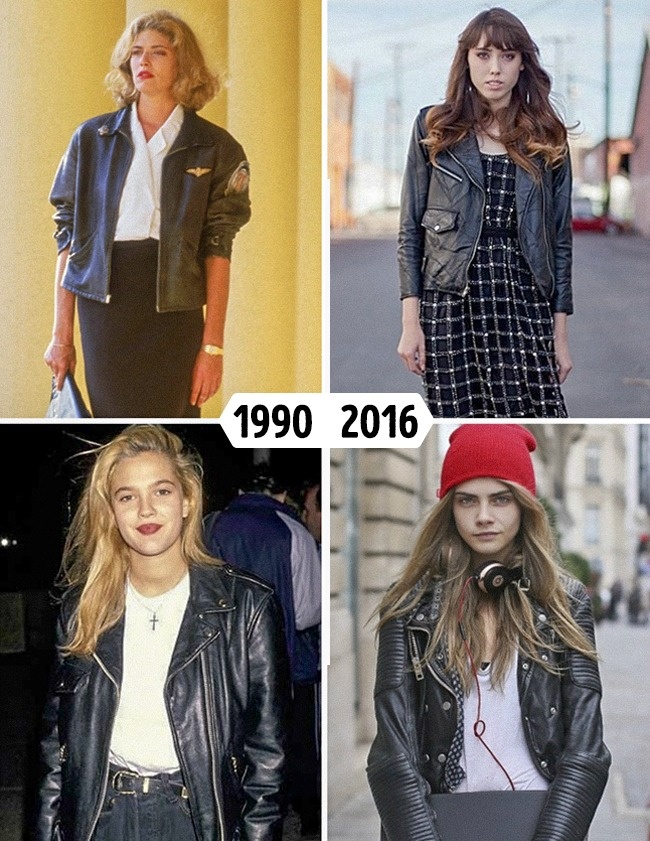 Twenty-odd years ago we found out that a black leather jacket adds an interesting streak to any image.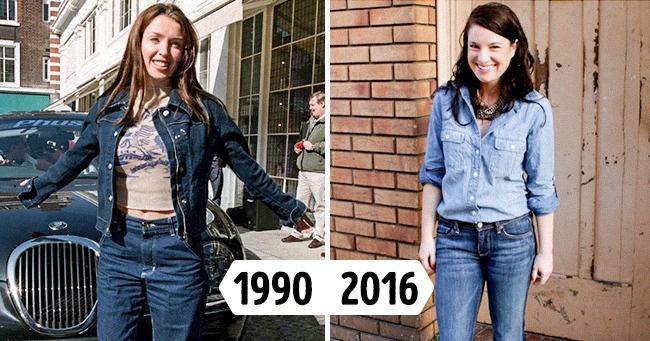 Yes, we can now wear our beloved denim from head to toe again. No one will look down on us for wearing jeans with a denim shirt anymore.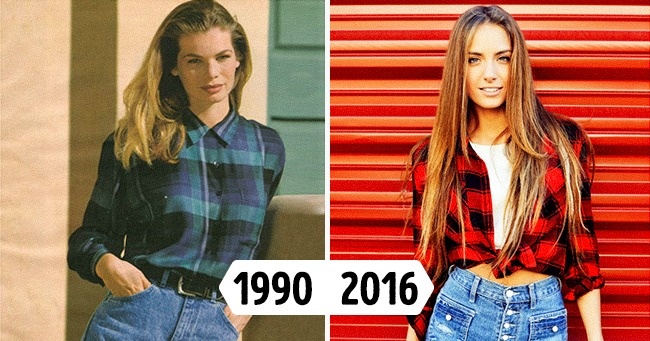 In the 1990s it became obvious that checkered shirts didn't just look good on men. In 2016, we confirm it again.
 Crop top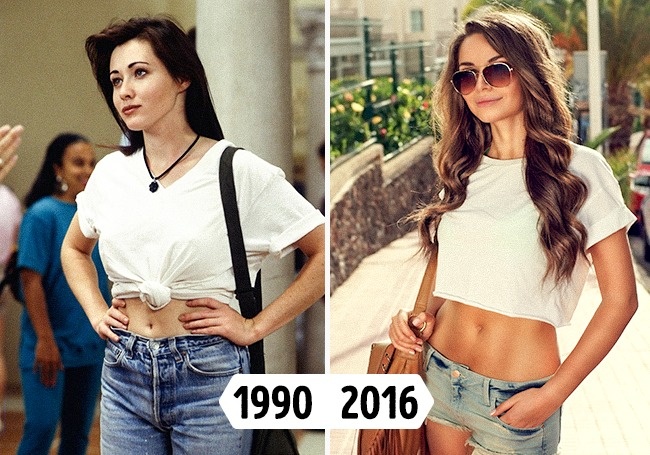 A crop top is probably one of the best pieces of clothing we've inherited from the '90s.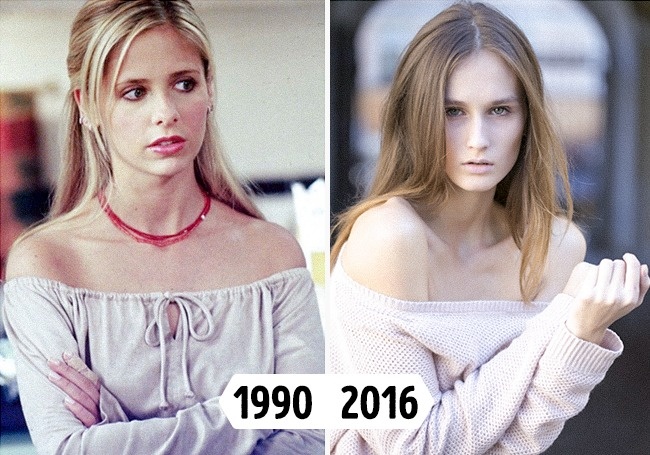 Uncovered shoulders are one of the most feminine and sexiest fashion trends from that decade.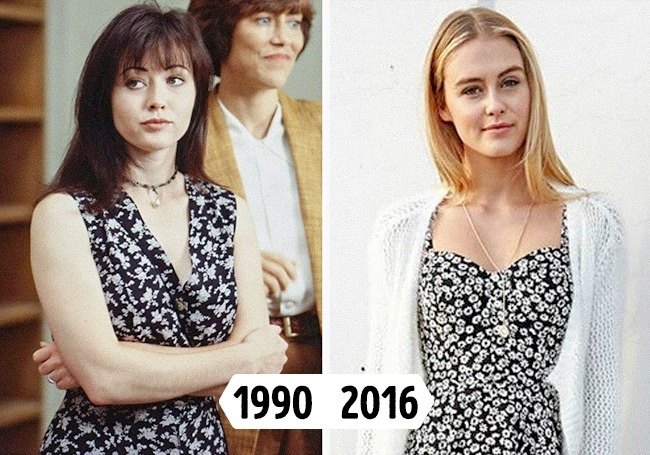 A light flowery dress will add a lot to your womanliness. We'd almost forgotten that the '90s were famous for more than just denim.
 Leggings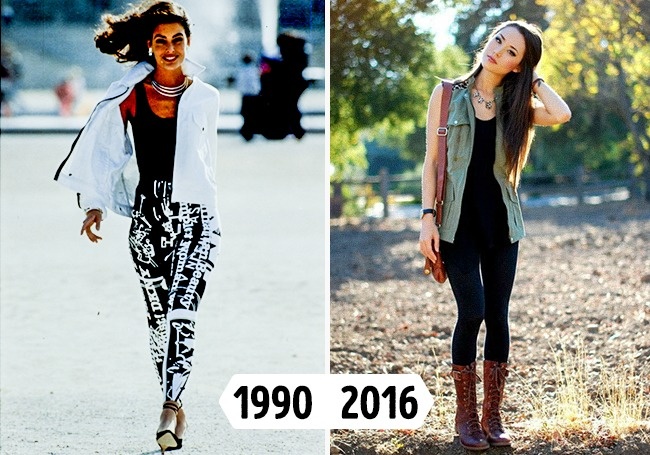 Of course, this style can't be imagined without leggings.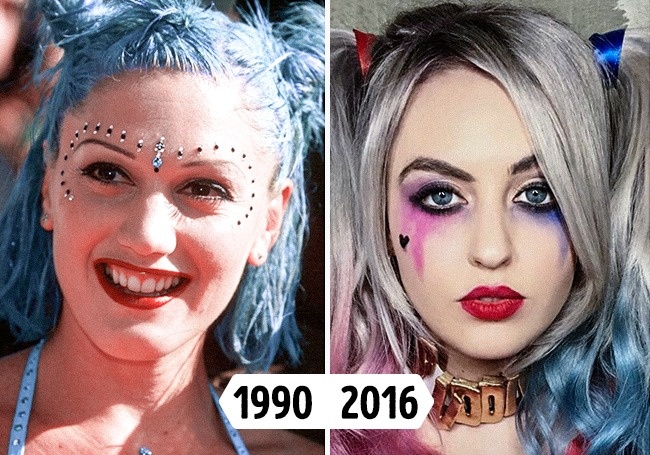 Unusual hair colors were trendy too.
Collars and round glasses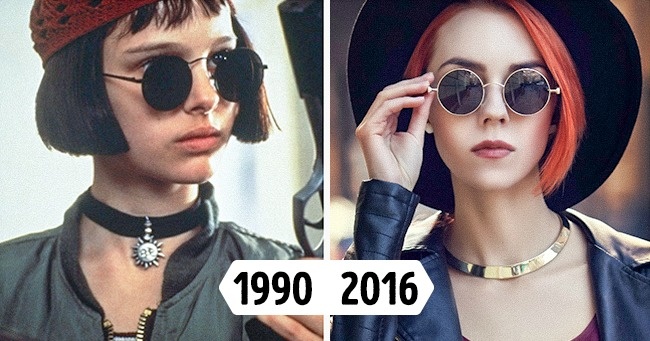 The '90s are back with their round glasses and decorative collars.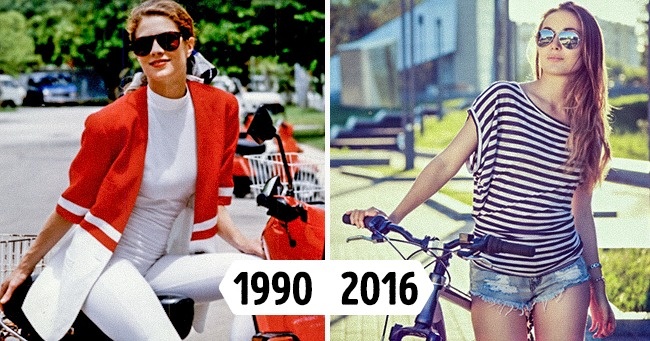 For those who aren't in love with round glasses, fashion's got another way out — big-lens glasses.
 Military boots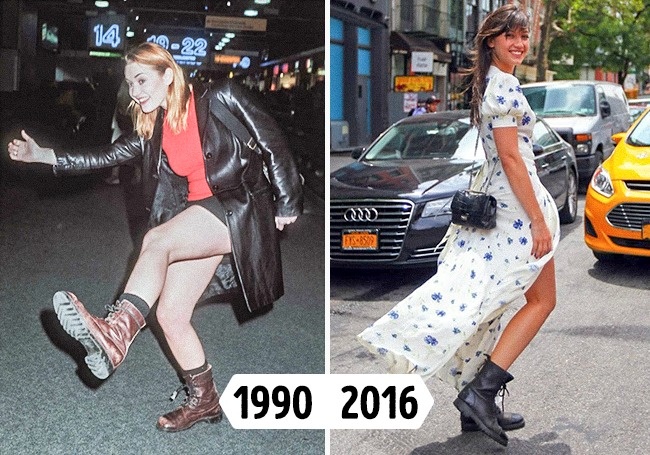 It's a wonder, but army boots become almost any style. Say thanks to fashion — now you can dust them off and take them out of the closet.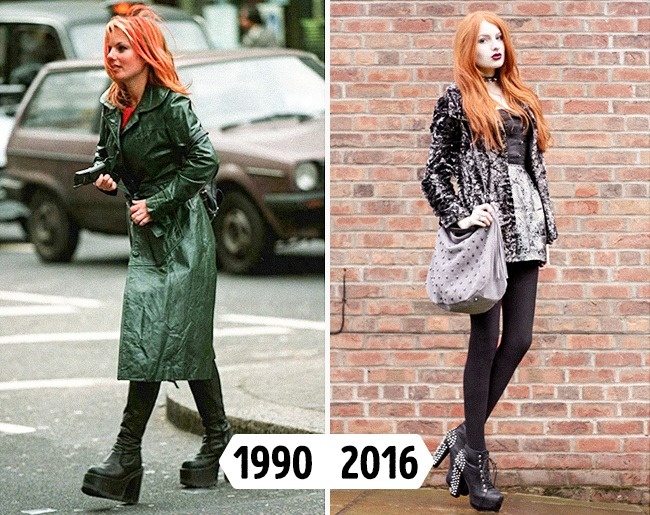 And lastly, platforms. There probably wasn't a single girl who wouldn't have liked to have such a pair of shoes or boots at the time.