About a year ago I wrote a story on Hometalk about a 14-year-old girl who bought a camper with her babysitting money and redid it into the CUTEST little glamper ever, with the help of her family. She's now 15 and just redid another one, but this time it's to raise money for her friend who is fighting cancer.
Follow her progress here and see how adorable this glamper is! (For more details and photos, go to the original blog link at the end of this story.)
Ellie Yeater hopes all the attention her last glamper makeover received will pay off for her friend, 13-year-old Elijah «Eli» Clark, who is battling brain cancer. As Ellie explains it, "I just wanted to help my friend. I felt a wrestling within that I should do this to help him because as a kid, I didn't know of any other way. I just knew how to redo campers, and I began thinking this was what I could do.»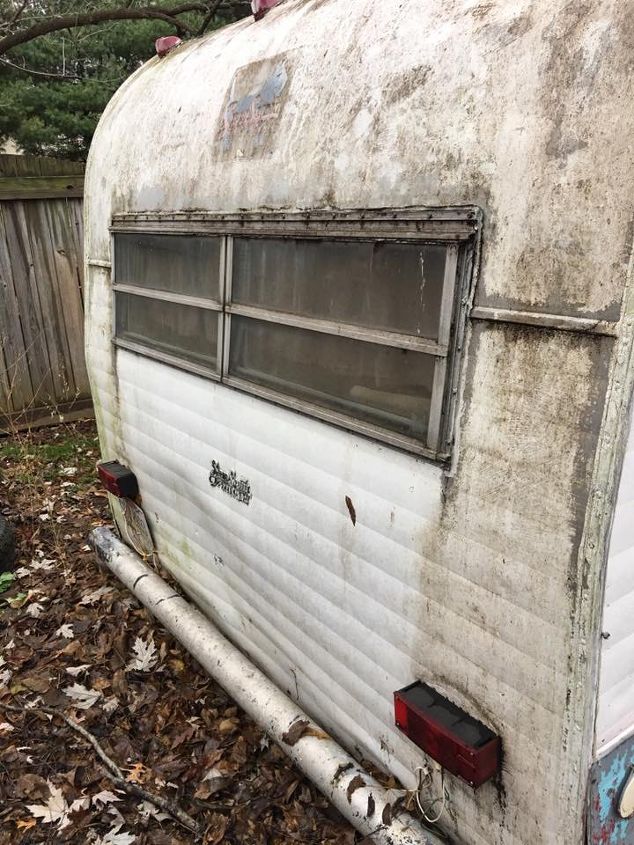 Ellie found the camper for sale on a Facebook bulletin board page—a 1976 Serro Scotty. She was able to negotiate the price down from $300 to $250, but this camper turned out to be "in far worse condition than we expected" once they got it home, her mom Lori said.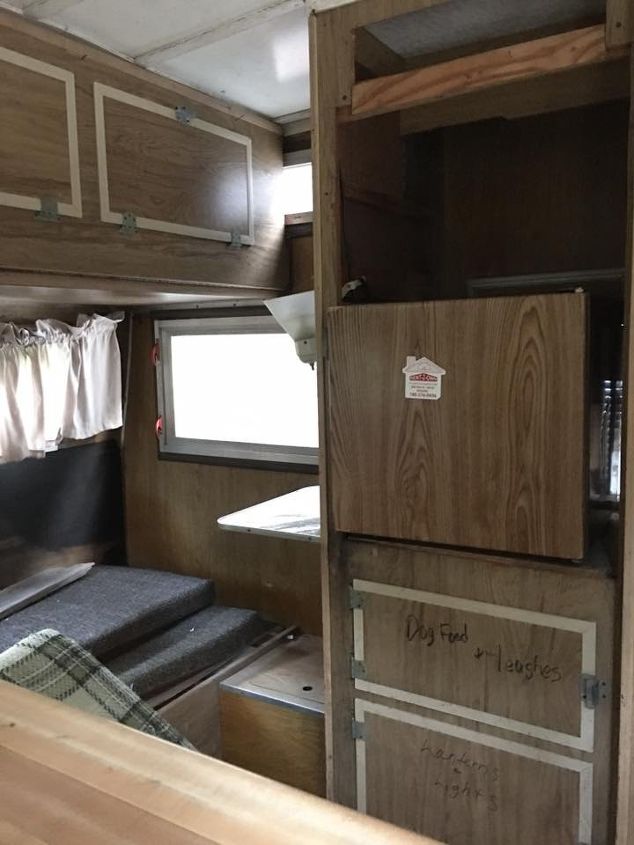 As with the last glamper restoration, this was a Yeater family effort that took about a month to complete. All hands were on deck to assist with cleaning inside and out, making repairs, painting and decorating. Ellie's dad, Larry, and Papaw Lawrence rebuilt a lot of the inside walls and woodwork that was beyond repair.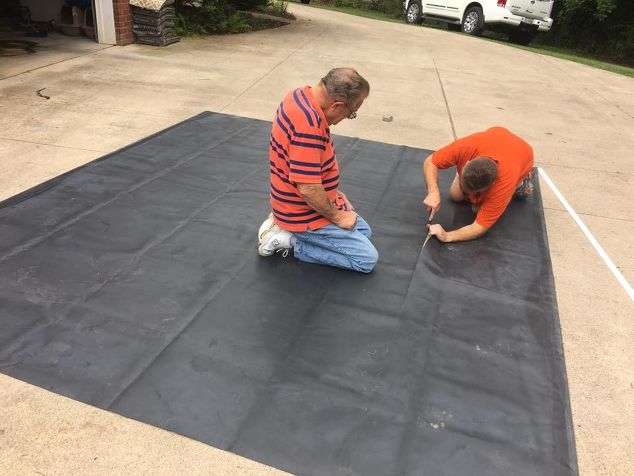 Larry and Lawrence put on a new rubber roof using EPDM rubber sheeting from Flat Roof Solutions, a company specializing in RV roofing.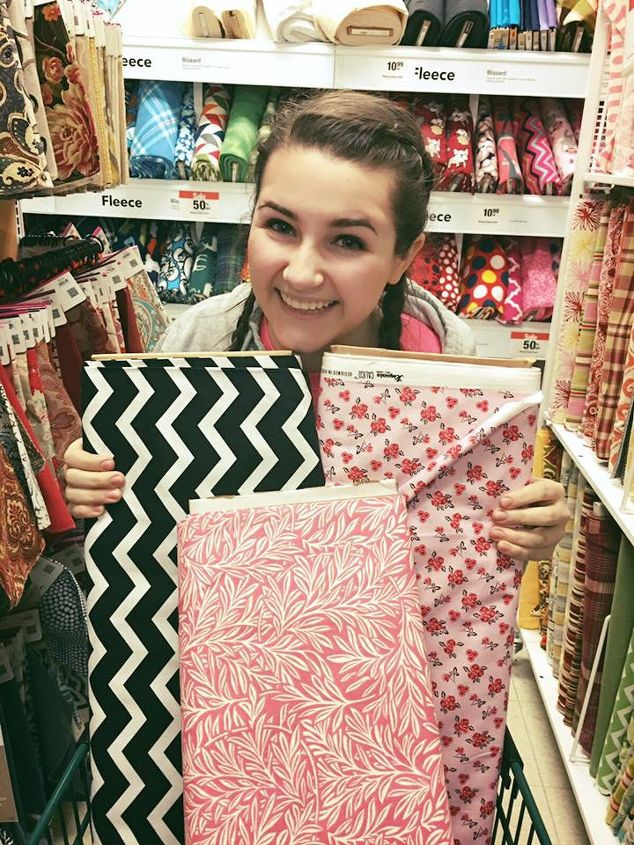 To determine the decorating scheme, Lori and Ellie took a trip to Jo-Ann Fabrics, where Ellie selected two fun pink prints and a black and white chevron pattern. These colors became the basis for the entire transformation.Next it was time to select coordinating paint colors. They went with a lovely shade of pink called "Second Blush" in Valspar Duramax exterior grade paint, along with black and white. Let the painting begin!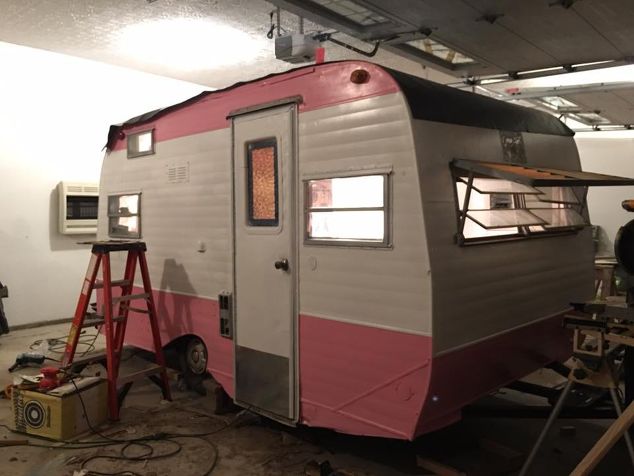 In hindsight, Lori said she wishes they had used primer on the outside before painting the camper, "because it took MANY coats to cover." But once that was done, things started to come together. They were able to order replica decals from the camper company to replace the old ones after the painting was complete. They also gave the original emblem on the outside a fresh coat of black paint. New tires donated by Papaw Lawrence now sport fresh pink and white rims.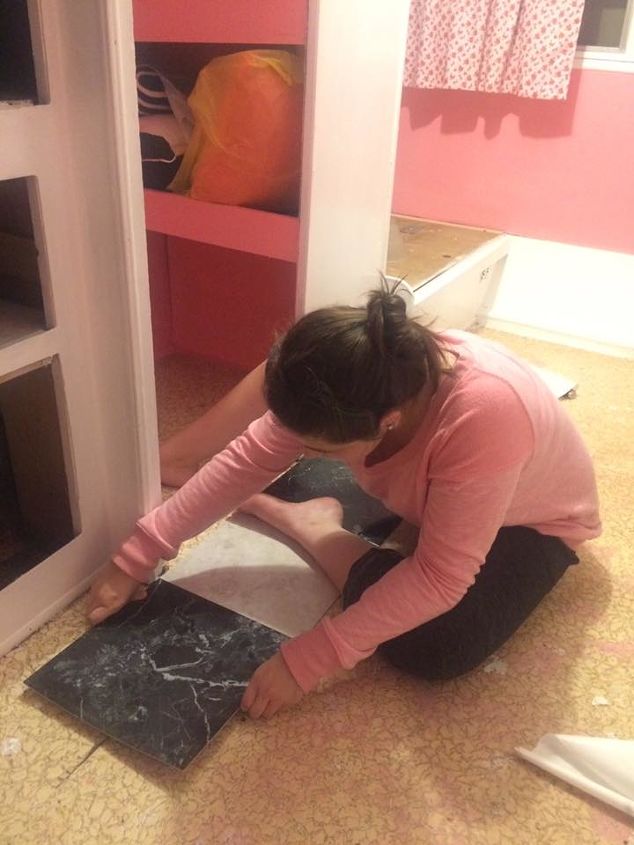 "My favorite part of this makeover's décor is this flooring," Ellie said. After sweeping up the bare floors, she put down black and white peel and stick tiles from Lowe's.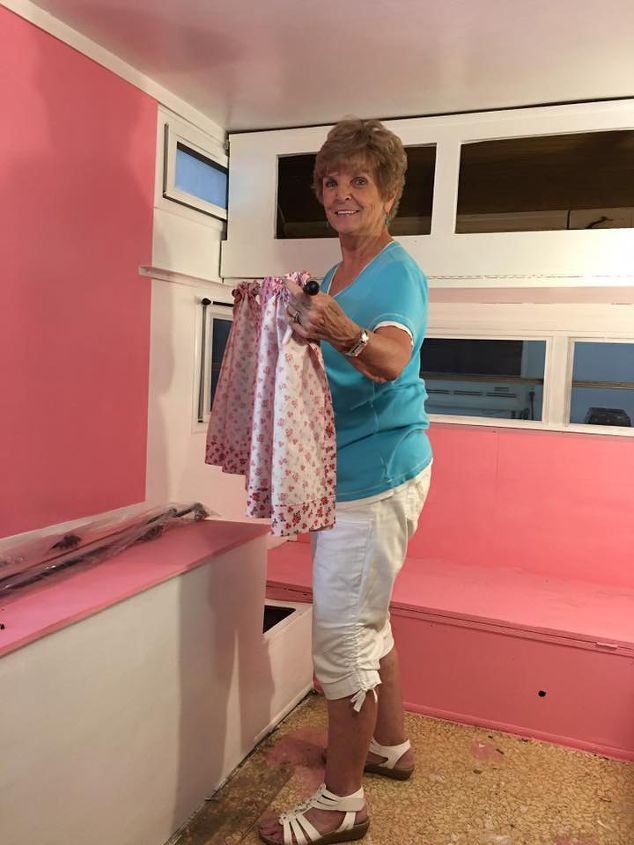 Grandma Mary made curtains in the pink fabric Ellie selected. She also made a tablecloth, placemats and napkins. Super cute!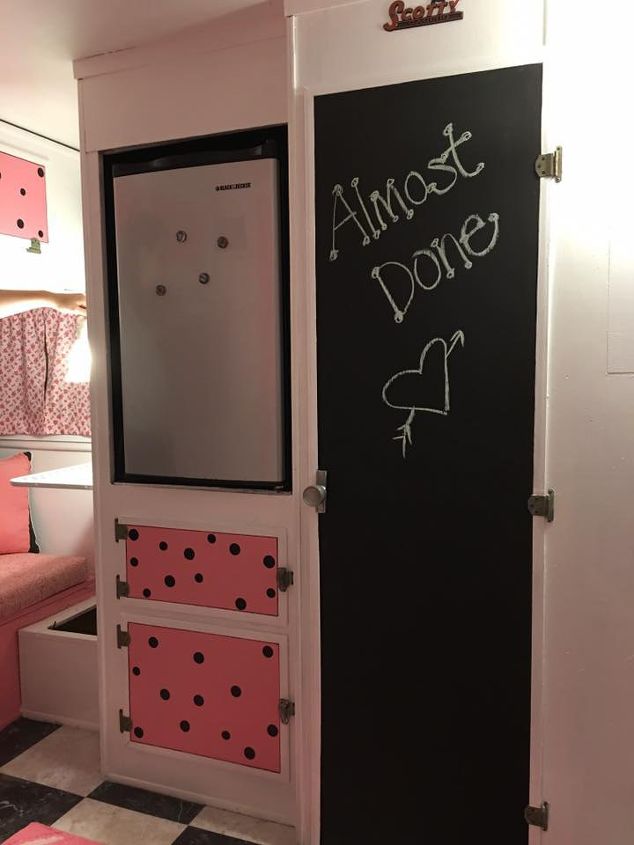 The glamper comes with a mini fridge purchased from a friend's daughter who just finished college. Ellie painted the closet door with black chalkboard paint called Home Décor Chalk from Jo-Ann's. Now there is a great place for to-do lists, notes or scorekeeping for games.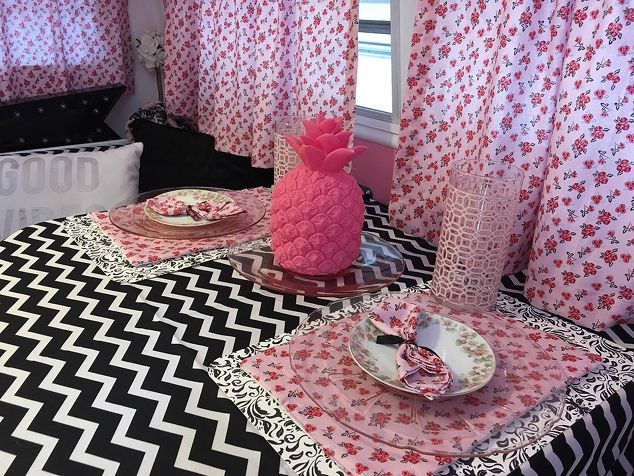 The table is a great spot for snacks, board games with friends or writing in a journal. When it's time for a sleepover, the table folds down to make a bed.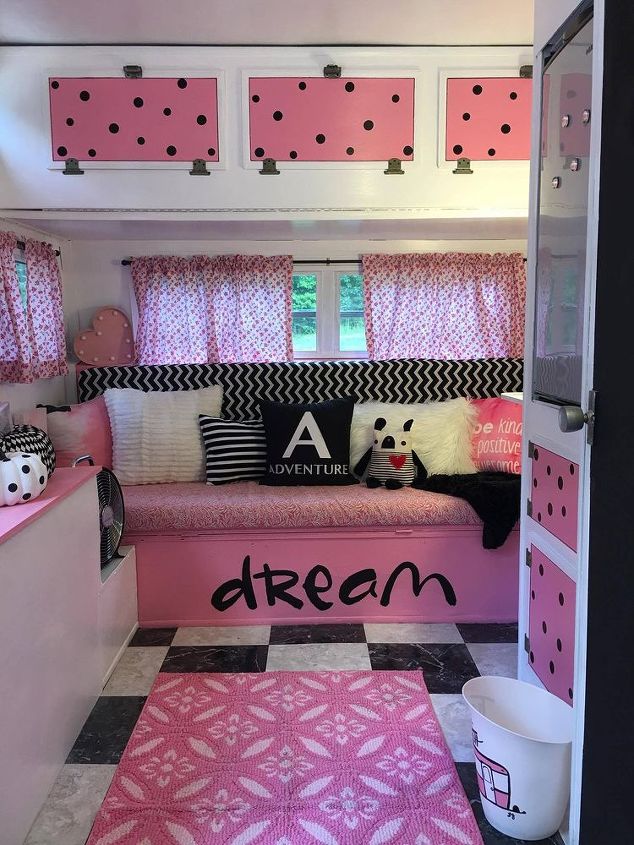 Lori and Ellie found some pink Depression glass plates at the Habitat ReStore and Lori added the porcelain ones from her personal collection. It looks so inviting!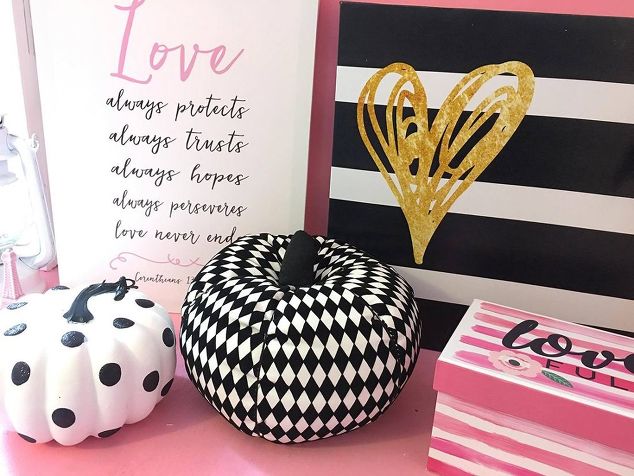 The space is filled with all kinds of positive messages: "Dream," "Choose Happiness," "Be Kind – Be Positive – Be Awesome," "Good Vibes Only." Fluffy pillows and soft blankets make the interior feel cozy and ready for new owners to take her home. There's even a cute little trash can that fits right in with the glamper motif and color scheme and a great retro style fan.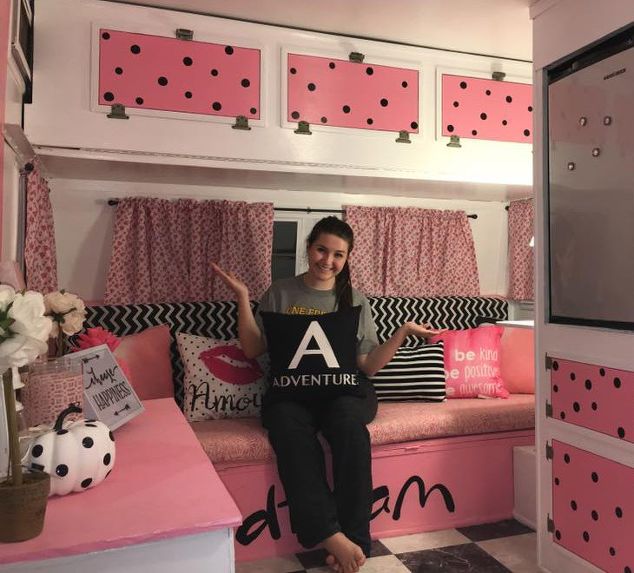 Pillows, pictures, a bright pink rug and other whimsical decor all carry a theme of «Love.»
a glamper with a purpose, Glamper 2 ready for a new ownerGlamper #2 ready for a new owner!
Ellie said she hopes some little (or big) girl will have many happy moments in this glamper.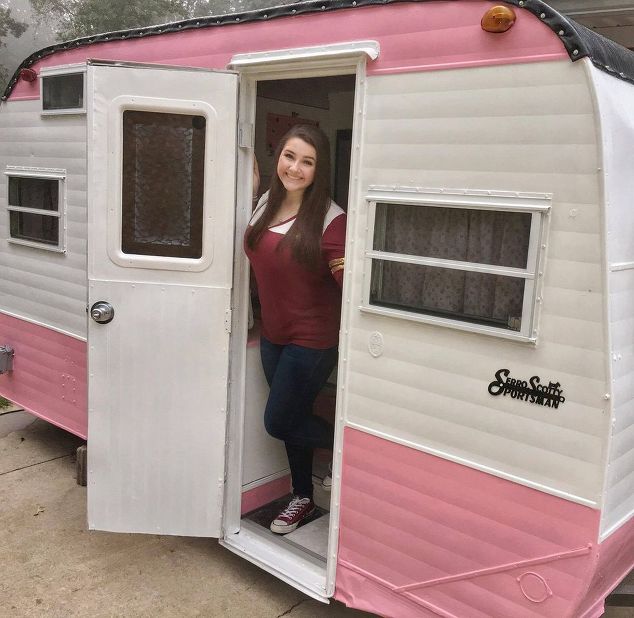 All told, they ended up spending about $1,500 in total on this remodel. "We are way over budget," Lori said. "Ellie ended up spending a lot more on this camper because the wood on the inside was not repairable in many spots." But they would do it all again for Eli. "He is more than a friend," Lori said. "Elijah has become family to us and you do anything for family."
Tickets for a chance to win the glamper will be sold from September 26 — October 14, when a winner will be announced at a benefit for Eli. See blog link for more information.
UPDATE: THANK YOU all for the huge response. Tickets may be purchased online via PayPal to EliStrongWV@yahoo.com. Send $20 per ticket along with your name, address and phone # to have a ticket in your name placed into the drawing. Go to «Send money to friends and family in the US» to avoid having fees taken out of your donation. Winner will be announced October 14 at a fundraiser for Eli. Winner is responsible for moving the camper to their destination.
UPDATE: Thank you, thank you, thank you!!
The glamper winner has been selected by random drawing on October 14 and the winner is…. Steven Eddy of Williamstown, WV.
We have been overwhelmed and amazed at the response to this sweet girl's dream to help her friend Eli. The final total was just received — with your help, Ellie was able to raise $13,169 for the Eli Clark family in the Glamper raffle. That doesn't count what was raised at his benefit on October 14.
Please continue to lift up the Liked Video family.