A New Jersey biker on a cross-country motorcycle trip came across an injured kitten at a Nevada truck stop and ended up with a permanent addition to his posse.
A FURRY FUEL STOP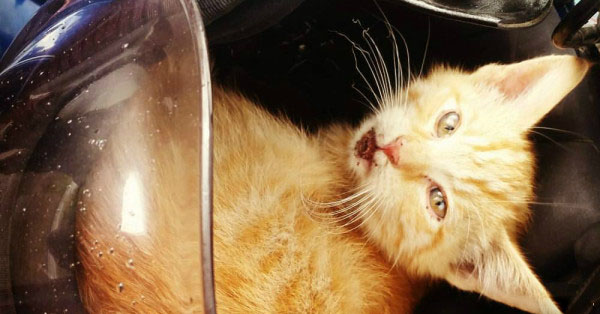 When Pat Doody came across the orange tabby kitten in a Wells, Nevada, gas station, it had facial injuries that looked like some sort of burn. It was also homeless and hungry.
BABY ON BOARD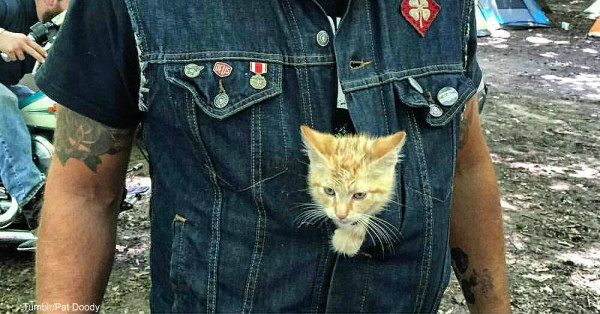 Doody wasn't planning on adopting an animal that day, but he couldn't bring himself to leave the kitten. After tending to him, Pat slipped the kitten inside his denim vest before getting back on his bike.
EASY RIDER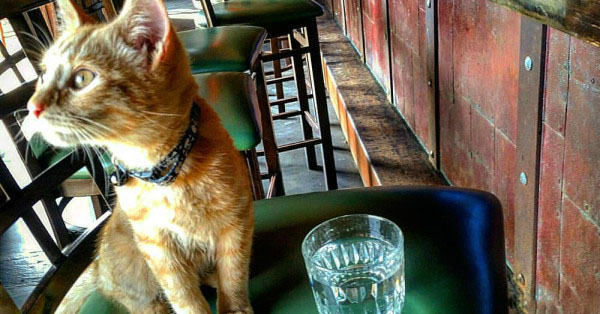 Quickly dubbed Party Cat, Pat's feline companion turned out to be a great road tripper, making the 2,500-mile trip home with no problems.
FAST FRIENDS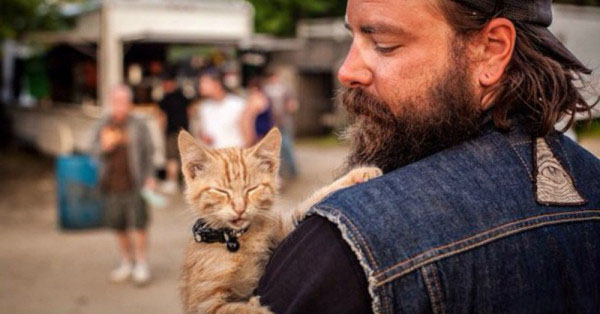 During the night, Party Cat slept in a tent with Pat and a stuffed monkey purchased just for him.
ROAD TO RECOVERY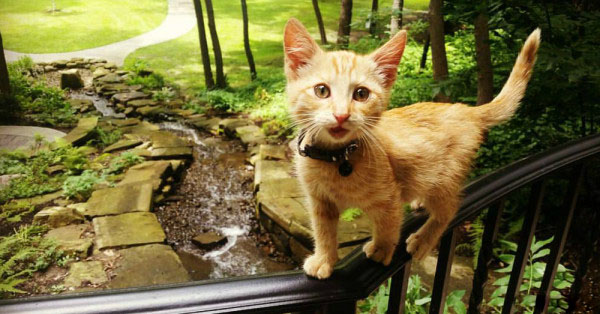 The kitten's injuries were well on the way to healing after liberal doses of Neosporin, tuna, and love.
LIFE OF THE PARTY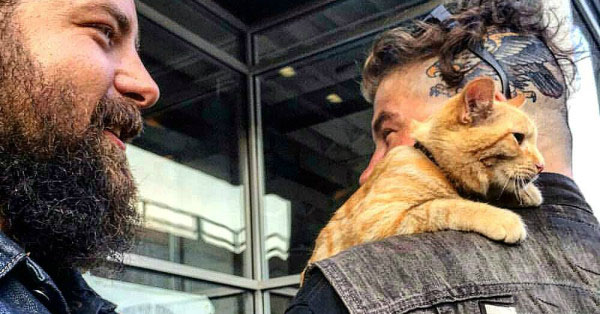 Pat stopped in Ohio to see a rock 'n' roll concert, where Party Cat stole the show.
COOL CAT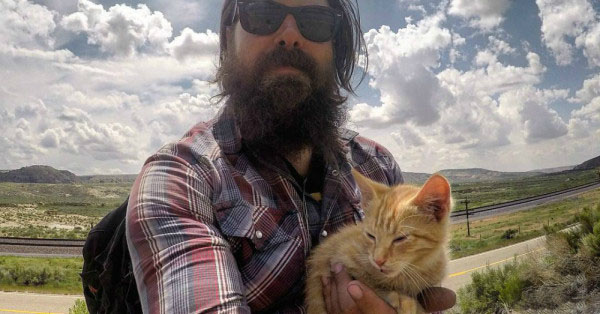 "He's so chill," Doody told a reporter for RevZilla.com. "He just hangs out in my vest when we get on the road. I've never met a cat so calm."
HOME AT LAST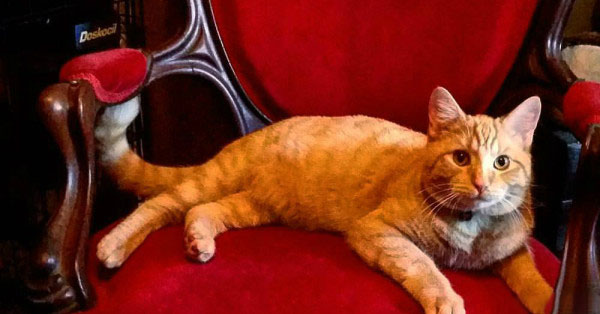 Having made it safely to New Jersey, Party Cat has been given the thumbs-up by a veterinarian and is enjoying his new home and his status as one of Pat's permanent posse