The most decorated military dog of World War II, Chips, was posthumously honored with the Dickin Medal, the highest award any animal can receive for military service. Given out by the People's Dispensary for Sick Animals (PDSA) of Great Britain, the award is the animal equivalent of the Victoria Cross.
Chips was a German Shepherd/Husky mix who belonged to the Wren family of New York. The family got Chips as a puppy and raised him as a beloved pet. When the United States joined World War II, the Defense for Dogs program was initiated. This national program asked people to donate dogs to be trained as military working dogs.
"Although they were sorry they had to do it, they knew it was the right thing to do and they did it," said John Wren, whose parents were Chips' owner and donated him to the Army.
During World War II, Chips would prove himself a hero on multiple occasions. He served in General Patton's Seventh Army in Germany, Italy, Sicily, France, and North Africa. He was awarded the Distinguished Service Cross and Silver Star for valor and the Purple Heart for his injuries — however, the military determined at the time that he was not eligible for the medals since he was only a dog.
Thankfully, Chips has now been awarded the Dickin Medal, honoring his amazing courage and acts of bravery in battle.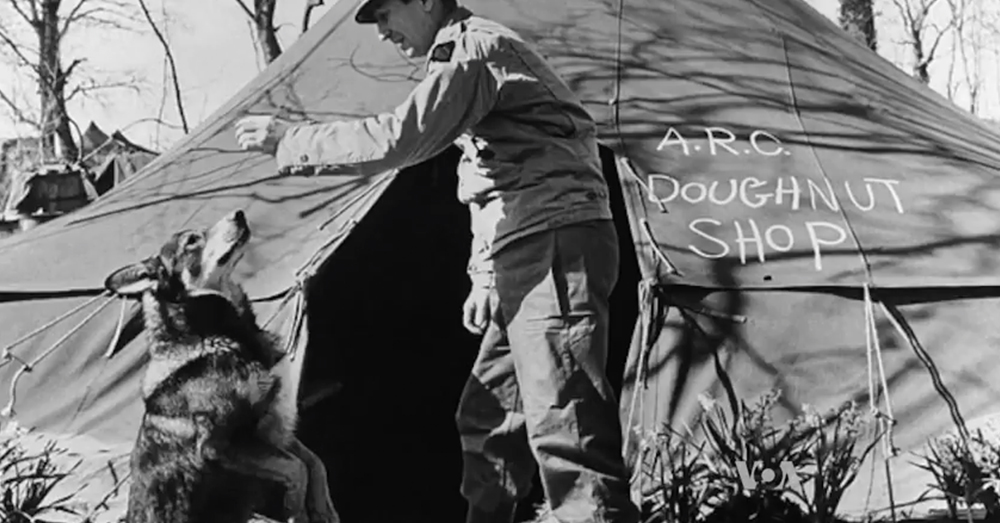 The posthumous award comes on the 75th anniversary of the Casablanca Conference, where President Franklin Roosevelt and Prime Minister Winston Churchill met to discuss war strategy. Chips, who served as a sentry at the historic conference, met both Roosevelt and Churchill at the time.
"It has taken over seven decades, but Chips can now finally take his place in the history books as one of the most heroic dogs to serve with the U.S. Army," said Jan McLoughlin, PDSA Director General.
The Dickin Medal reads "For Gallantry" and "We Also Serve," and it has been given out by the PDSA since 1943. Previous recipients include 33 dogs, 32 messenger pigeons, four horses, and one cat.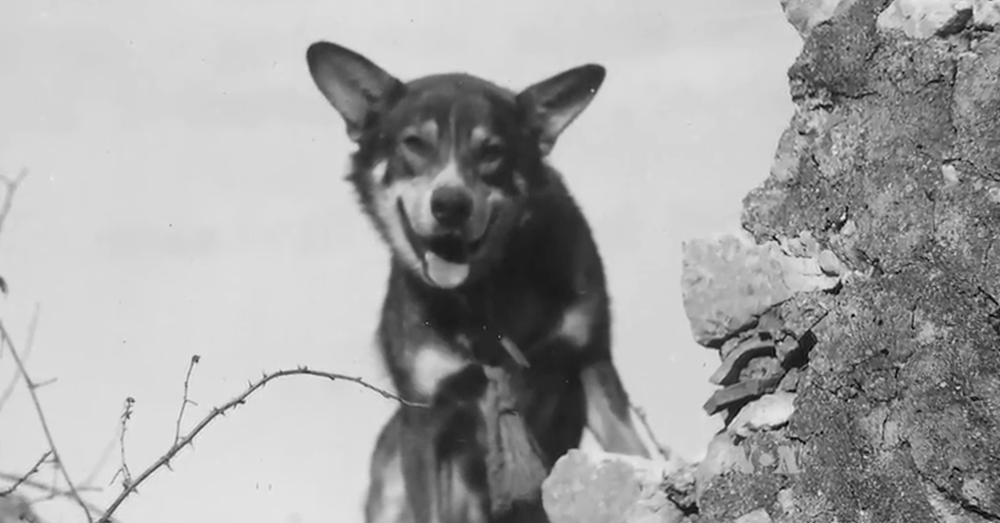 Chips has many stories of heroics and valor on the battlefields of WWII, but perhaps his two most famous acts happened in the same day. While in Sicily, Chips and his fellow troops became pinned down by machine gun fire from a pillbox. Chips singlehandedly charged into the pillbox and captured all four Italian soldiers inside.
Later that night, while the soldiers were asleep, Chips heard enemy soldiers approaching for an ambush then woke and alerted the men. The soldiers were able to capture every enemy soldier thanks to Chips, who had saved their lives.
John Wren, 76, whose parents donated Chips to the Army during World War II, accepted the Dickin Medal in Chips' honor, along with Lt. Col. Alan Throop of the U.S. Army. Ayron, another American military working dog, stood in for the place of Chips to wear the Dickin Medal.
"His heroics are thoroughly deserving of the highest recognition," McLoughlin said. "It is an honour to award Chips the PDSA Dickin Medal."