Life hasn't always been easy for Dreadlock. He was turned over to a shelter four years ago and no one has been able to look past his rough exterior and in his sweet heart — that was, until now!
At 10 years old, Dreadlock is set to move into his «furever» home but he has no idea. So when Dreadlock's human friend comes over to share the news, his reaction is pure happiness. Despite the fact they're two different species, it's clear Dreadlock knows exactly what he's saying…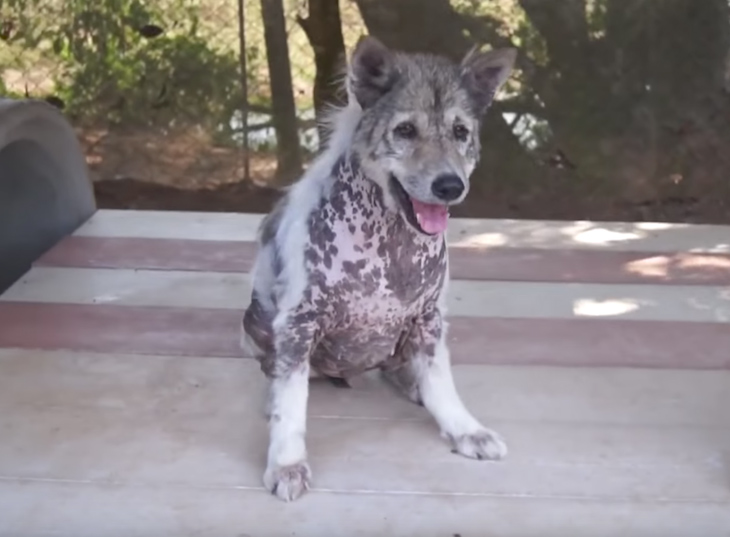 According to the American Society for the Prevention of Cruelty to Animals (ASPCA), more than 6.5 million pets are entered into American animal shelters every single year. A fraction of these animals are strays, which means the majority are pets that people can't seem to handle anymore.
Unfortunately, a large chunk of the pets surrendered to animal shelters are elderly. Their owners just can't, or simply refuse to, do what it takes to keep an elderly animal comfortable in its final years of life.
Such was the case for Dreadlock…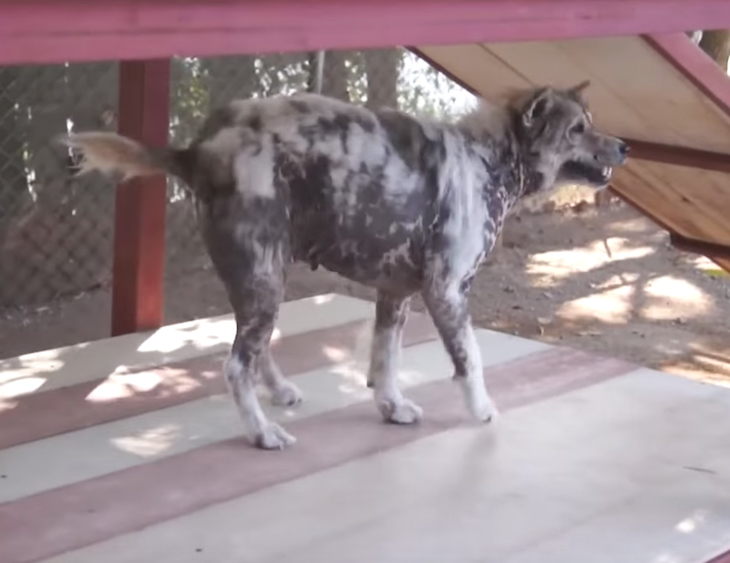 Darren, Dreadlock's human friend in the shelter, has seen the older pup in his true nature. Dreadlock's tough-looking exterior has deterred family after family. They just can't seem to get past his patchy hair and fanged teeth — both of which are things Dreadlock cannot control.
The shelter explained that Dreadlock enjoys a good cuddle and going out for a stroll, but he's not a very excitable pupper! He likes his quiet time and doesn't get worked up about much.
That's why his reaction to hearing the big news was such a shock!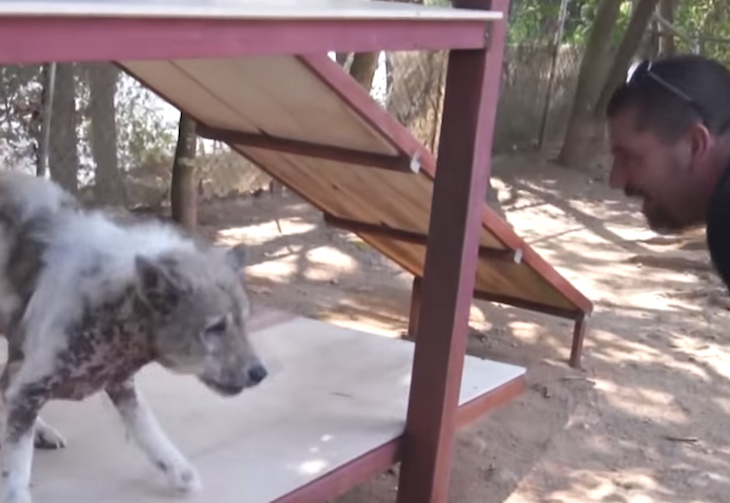 After giving Dreadlock a quick snuggle, Darren leaned down and told him that he was going home! A family in the United Kingdom fell in love with him and couldn't wait to bring him home!
As soon as Dreadlock heard the news, he broke into an all-out happy dance! This was the moment he had been waiting for and it was finally happening!
It's clear that this snuggly snaggle-toothed dog is going to enjoy the rest of his life being cuddled on and loved!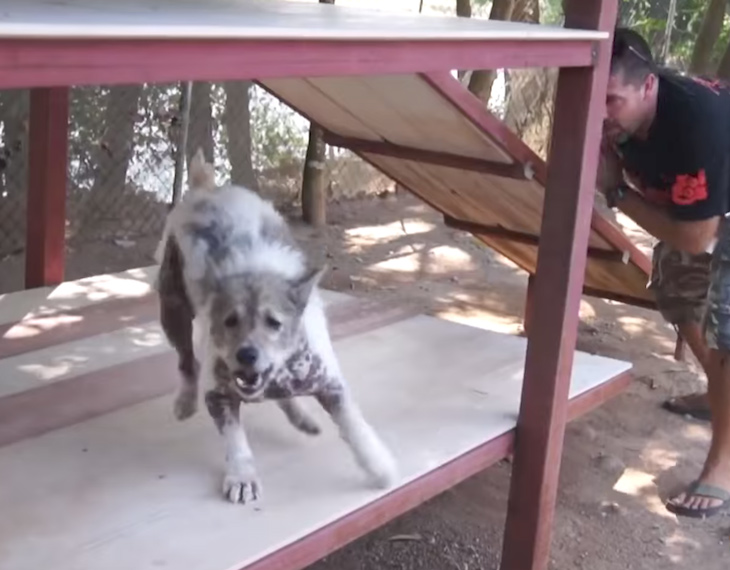 Watch Dreadlock's heartwarming reaction by pressing «play» on the video below! He deserves nothing but the best!