There are certain moments in life when happiness and sadness overlap; when it's hard to make a clear difference between tears of joy and tears of sorrow. Mother-son dance during Luke and Kristeena's wedding will stay remembered as probably the most touching moment of that day.
A wedding is not only about the bride and the groom – on that day, both families celebrate love of the happy couple.
This groom's mother, however, wasn't quite able to celebrate in the traditional sense. Namely, Rebekah suffered from ALS and couldn't move outside of her wheelchair. Yet, Luke didn't let that stop them from having their mother-son dance.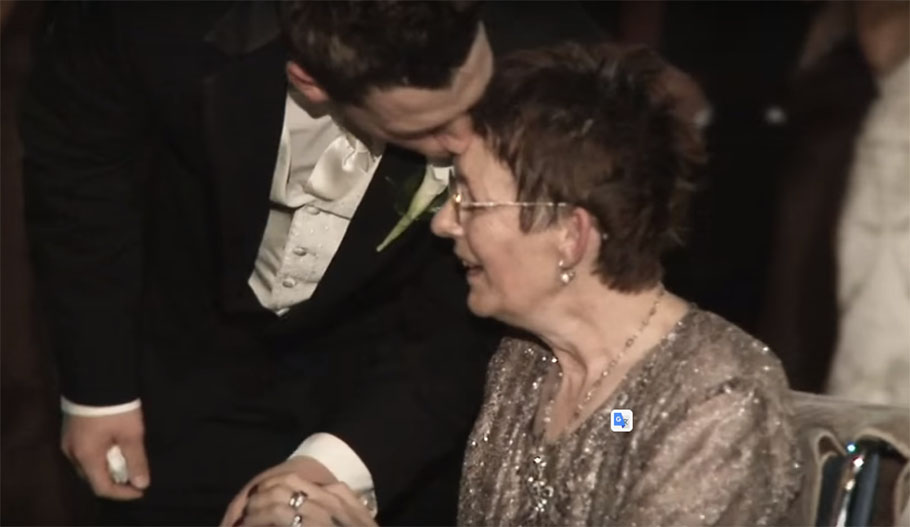 First, an emotional song started playing, and with the first beats of Mariah Carey's song 'Hero', Luke kissed his mom, got down on his knees and danced through the whole song like that.
Tears were rolling down their cheeks, but they showed everyone they were each other's heroes.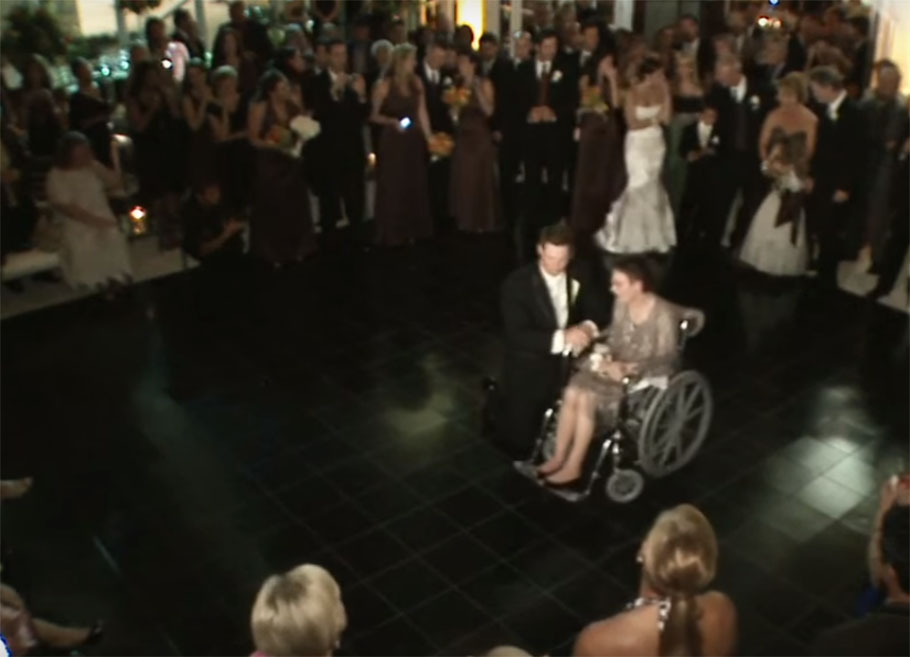 Luke's wife Kristeena shared the video of the dance and recalled that special moment:
This was probably the most touching moment I have ever witnessed. When my husband danced with his mother, there was not a dry eye in the house. She was suffering from ALS so she had to use a wheelchair. So happy Luke got to have this moment before she passed away.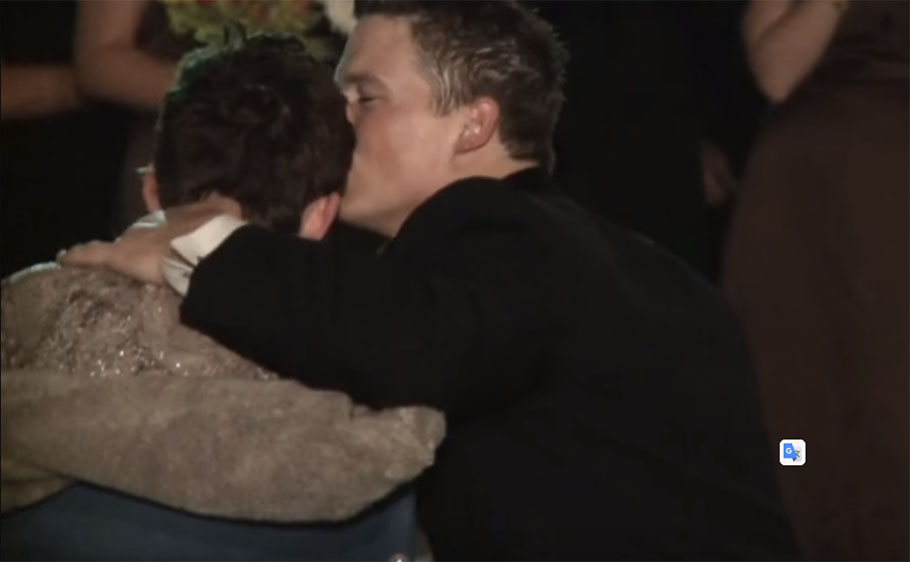 Even though Rebekah died only a few months after her son's wedding, this beautiful memory will stay with Luke forever.
If this story touched your heart, share it with your friends. In the meantime, watch the emotional mother-son dance in the video below.