With the holiday season just around the corner, there is one thing on everyone's mind: gifts. We use gifts to show the people we love that we care about them. Finding the right gift for each person can be difficult, but when it came to picking out something for her dad, this woman had one great idea. You'll never guess what she wrapped up for her father's birthday.
Terra Casey lives in Vancouver, British Columbia, and loves going out with her friends. She lives on the opposite side of the country from her father, so she hardly ever gets to spend holidays with him. This Christmas, Terra decided to do something a little different. She wrapped her father a Christmas present he would never forget.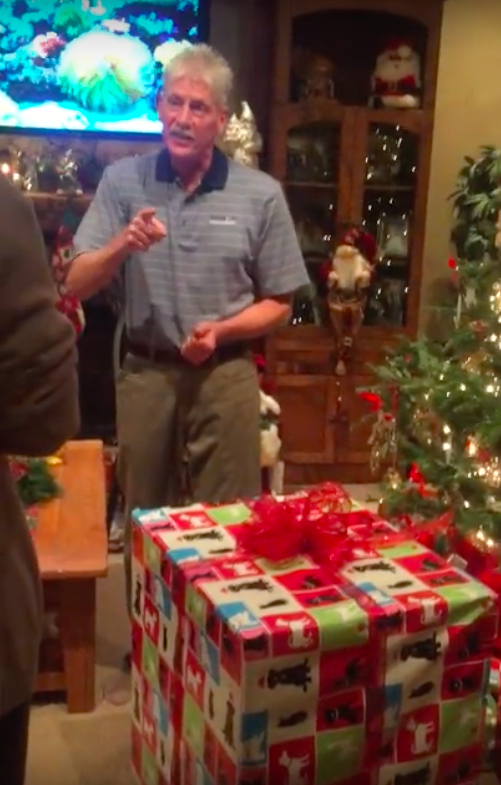 Terra jumped into a large box and wrapped herself as his present! She got ready for the family gathering just like any other guest. But at the last moment – just before they got to the house – she jumped inside the present. This girl had one creative gift idea.
Terra's father didn't expect to see her at the party at all. "He thought I was back in my city on Christmas Eve," Terra explains in her YouTube caption of the video. "I texted him a picture of 'the view' from my apartment that day (it was outdated…luckily he didn't notice the snow missing from the mountains in the distance." She proudly confirmed that the man "had NO idea" what was about to take place.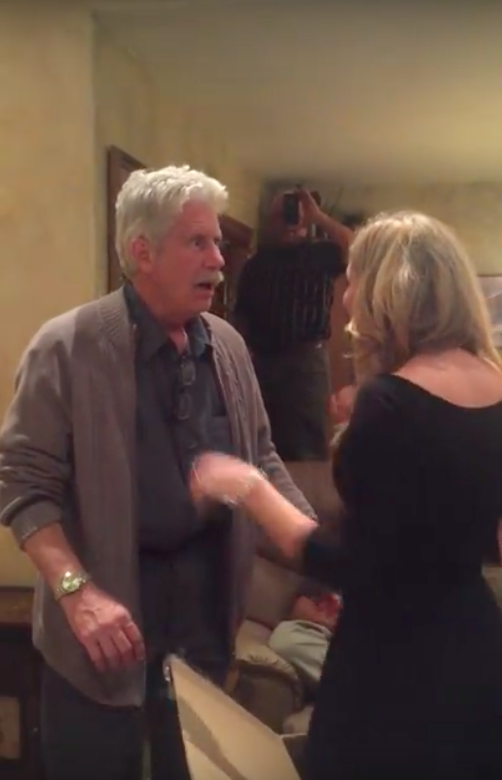 As the family gathered around the Christmas tree, Terra's uncle tried to convince her father to open the gift. He tried to use the excuse that the onlookers were busy, but the plan backfired. "They're too busy to see me? Oh thanks a lot!" The man joked goodheartedly. Finally, he was convinced to open the present.
Terra was so glad her uncle was able to help her plan the surprise. "My uncle is a two-time cancer survivor and during his second fight for his life, a few years ago, he lost a great deal of his voice due to the radiation . . . Very special that he was able to be part of this moment."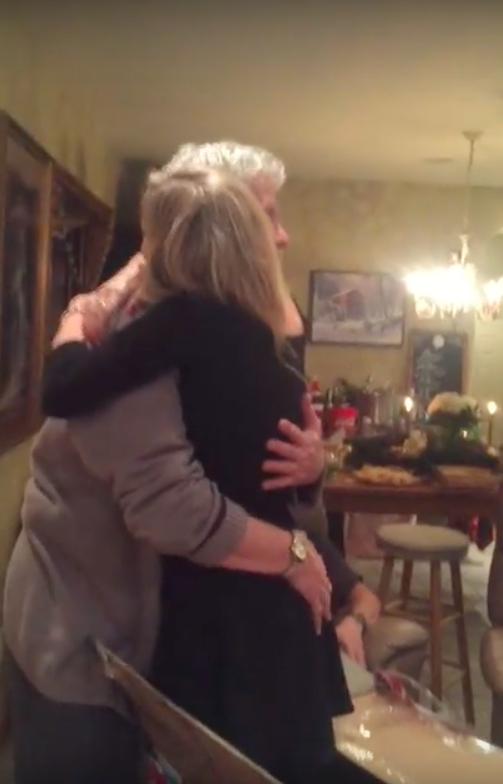 Terra's father finally began opening the gift, with no idea what to expect. "Ahh!" he screamed as one of the flaps from the box moved on its own. "Nobody's in it," said an unsuspecting family member, but they soon realized how wrong they were.
Terra emerged from the box. She hugged her father, who stared at her in absolute shock. The two locked in a long embrace while the rest of the family clapped. Terra's father could not have been more happy with his gift.
This girl gave her dad the best Christmas surprise ever. The love between the two is evident in the way they interact with one another.
It is heartwarming to see someone go to so much trouble to make her father's Christmas extra special.

Please Liked Video this with your friends and family.