IKEA is great! They've got everything you could ever need to furnish your home at an affordable price. Plus, their stores are so big that a day trip to IKEA is a perfectly valid excuse to avoid someone and pick up some cheap and delicious meatballs in the meantime.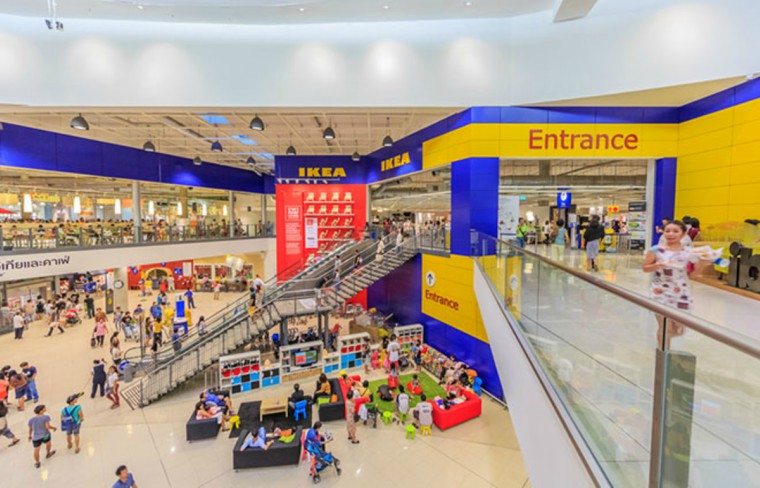 Seriously, when someone asks where you've been all day and you say "at IKEA", there will be no more questions asked. However, one IKEA shopper was left with a lot of questions when he discovered what was inside a desk that he had purchased at the Scandinavian home goods store.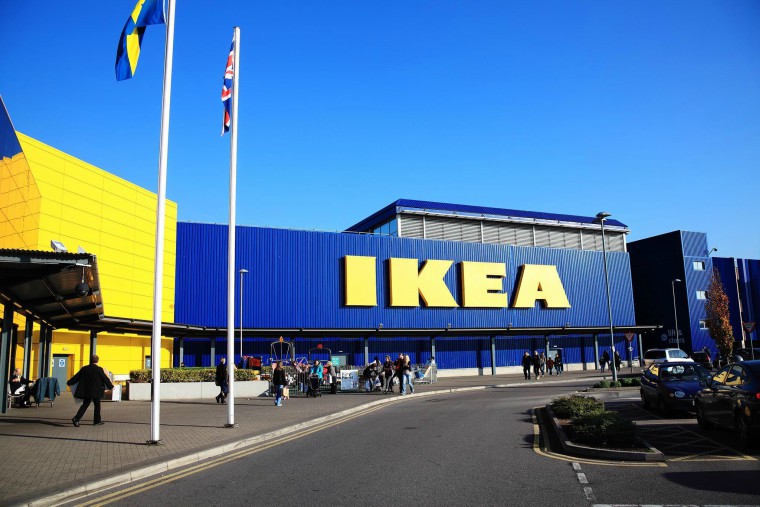 James L. Sutter was doing a bit of a DIY renovation when he made the discovery. He had wanted to make a modification to his IKEA desk and decided to saw it in half. Considering the desk was cheap, he wasn't surprised to see that it was not solid wood.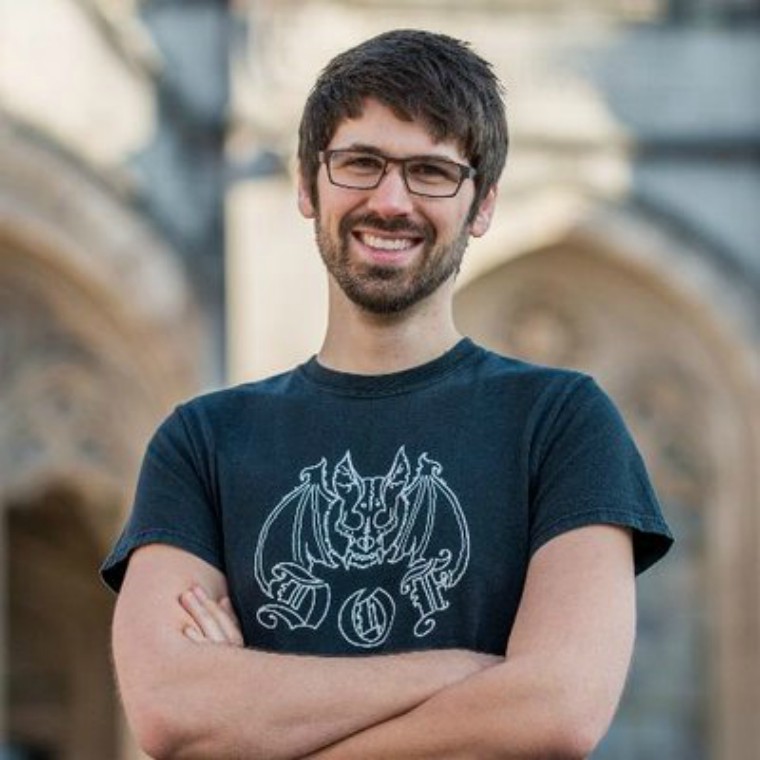 Sutter had expected particle board or some other "fake wood", but that's not what he found. "I always knew that Ikea furniture was fake wood—particle board with a veneer on top. Fine, whatever. But last night I sawed into my desk and discovered the particle board *itself* is a lie," he wrote on Twitter.
He continued, "FOLKS IKEA WOOD IS LITERALLY CARDBOARD." Yes, that's right. The inside of some IKEA furniture is actually made of cardboard.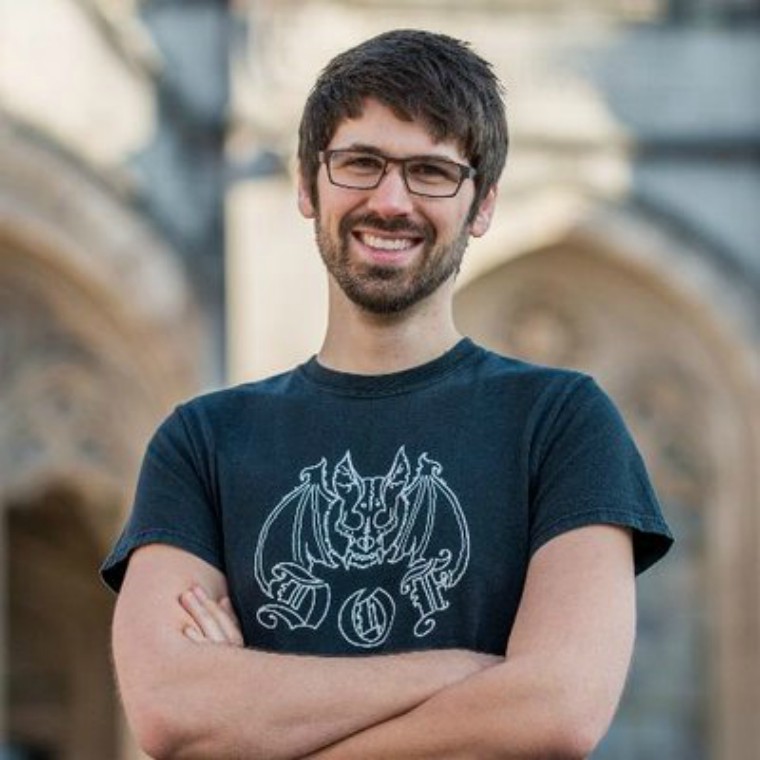 Surprisingly, Sutter isn't upset despite the discovery making his DIY project more difficult. "To be clear, I don't have a problem with this: it's cheap, light, and works. But it was extremely surprising!" he later wrote on Twitter in relation to his earlier post.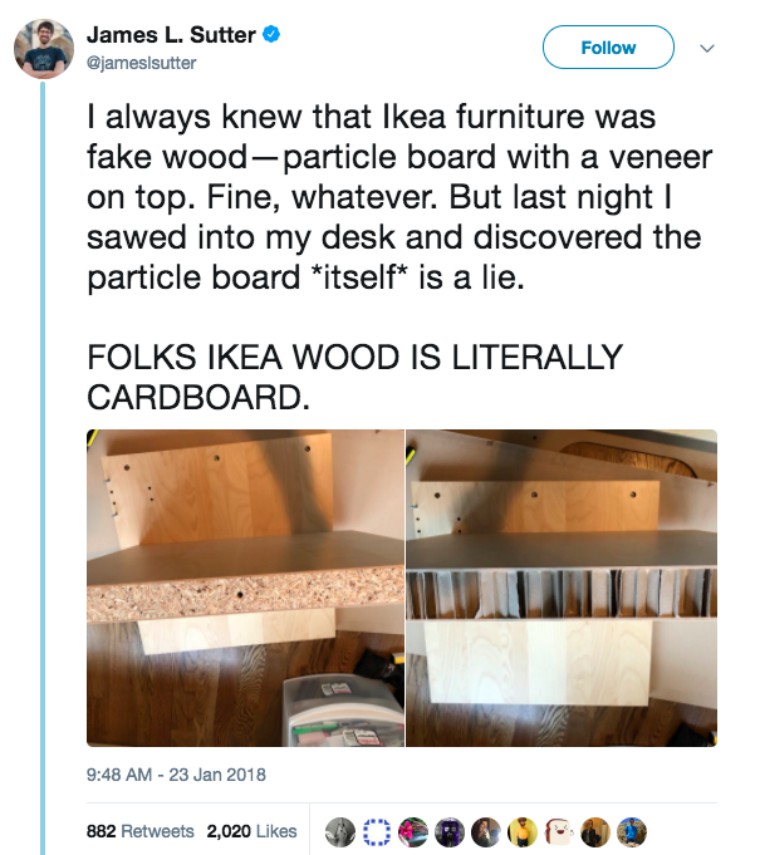 People on social media were quick to defend IKEA. One commenter wrote: "My dad is a structural engineer. That honeycomb structure is actually stronger than particle board (unless you cut it in half.) It's also far more eco-friendly. They use the particle board for the parts that need to hold screws."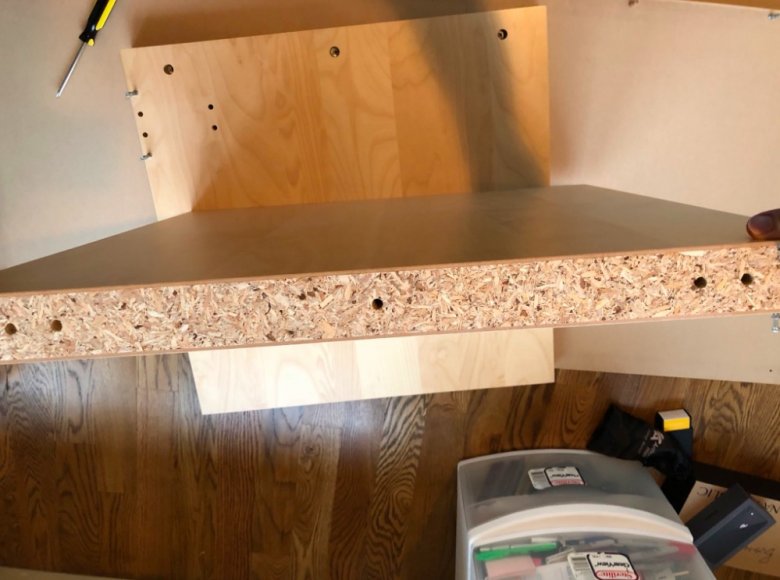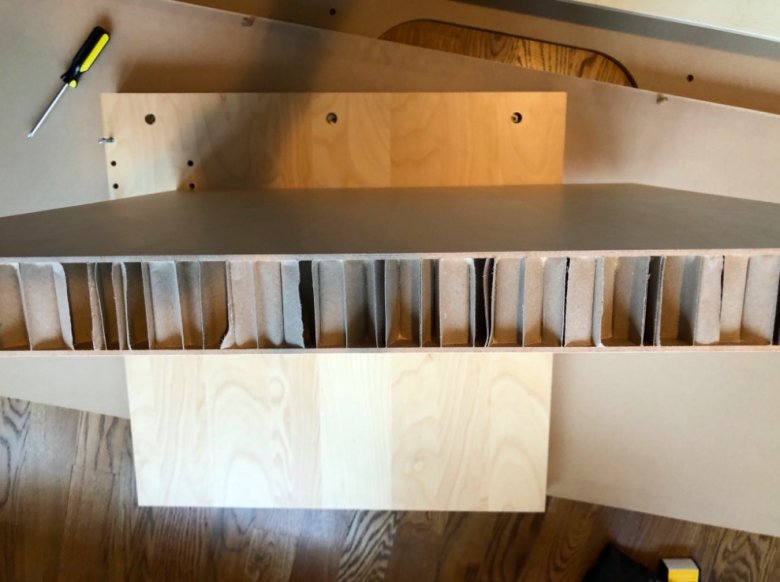 Another added: "In my design university there's a whole department that builds chairs and other stuff out of very smartly folded paper. It is extremely sturdy. Why is that a lie? I guess everybody's happy if stuff is recycled and lightweight – if it works and none stated otherwise, of course."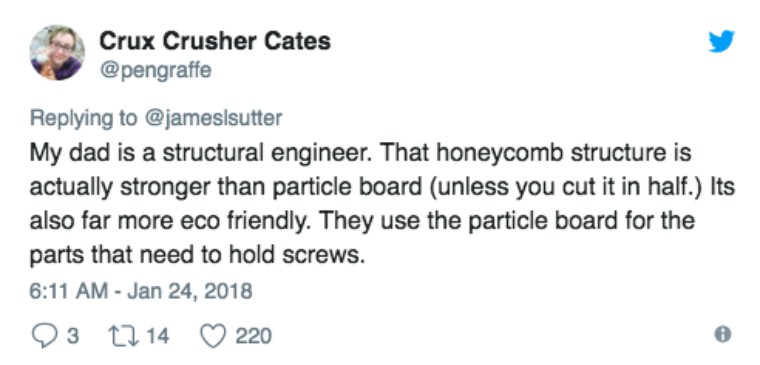 IKEA also weighed in, highlighting the company's commitment to sustainability as a reason for the use of cardboard. In fact, many furniture and door makers use cardboard in the same way that IKEA does because it is eco-friendly, cost-effective, and reliable.
An IKEA Spokesperson said: "At IKEA all of our products are designed with form, function, sustainability, affordability, and quality in mind. In order to minimize waste, we strive to use materials in the most efficient way."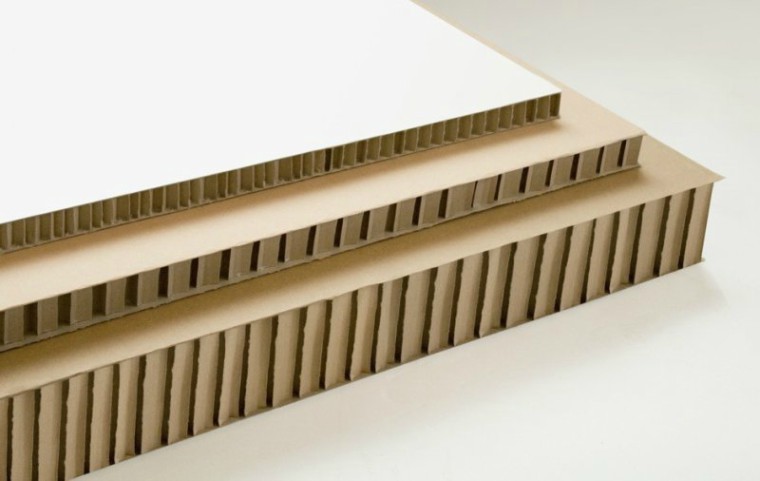 "By using a strong honeycomb pattern paper filling inside some products it allows us to produce more pieces using less raw materials and at the same time reduce the price for people without compromising on quality."
While it may make DIY modifications a little trickier, their use of cardboard actually makes me like IKEA even more. And if that wasn't enough, they are now considering using virtual reality to help customers see what their new purchases might look like in their homes.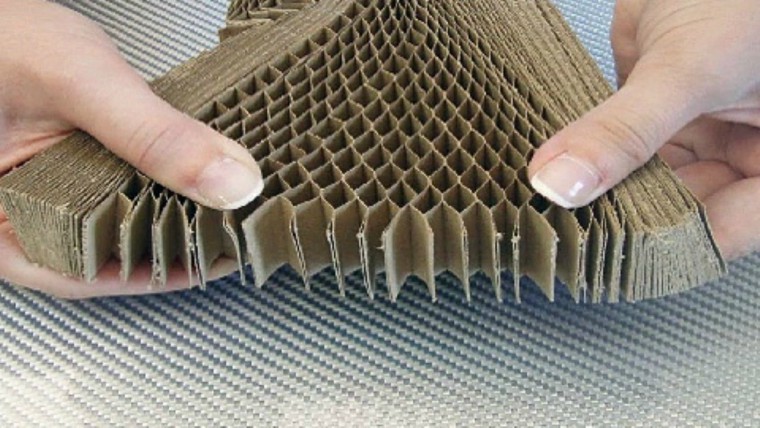 Could you imagine cooking a virtual meal in your new IKEA kitchen before you've even made the purchase?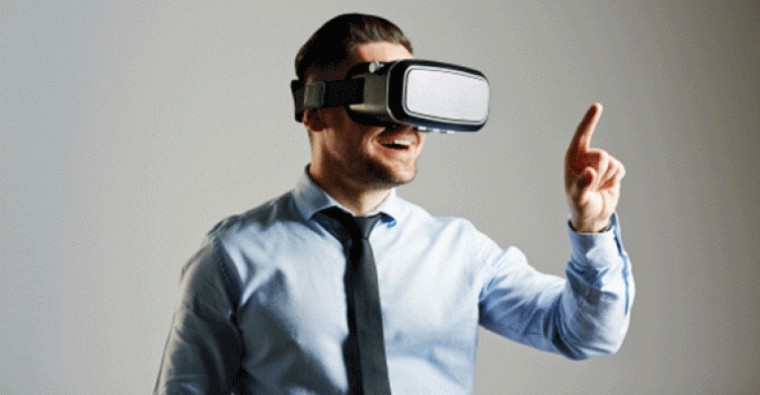 I might be making weekend trips instead of day trips there soon. Perhaps they should invest in onsite IKEA hotel rooms next!