As the mother of a son with autism, Chapel Hill, Texas, resident Sherry Lynn Hillard has had to deal with her fair share of tantrums and full-blown meltdowns over what most of us consider simple inconveniences in life.
But when her son, John, fixated on the idea of having a t-shirt to match the host of Nickelodeon's "Blue's Clues" TV series (below), and she couldn't find one, the result wasn't pretty.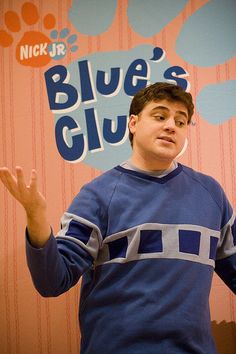 John flew into such a complete rage, Sherry was forced to call the local police to help calm him down. What the officers did when they arrived is nothing short of amazing and the embodiment of empathy at its best.
"In the last week, I've had 6 police officers in my home because my son's meltdowns turned to rage," she wrote. "With so much negativity shown towards law enforcement lately, I couldn't pass up the opportunity to show my appreciation for the empathy these officers had for my son."
"They showed up not knowing much about autism but they listened and learned while they kept us all safe. They also asked A LOT of questions so they wouldn't do the wrong thing," Sherry continued. "The meltdown today was because John wants to dress like Joe on Blues Clues but I can't find that same shirt anywhere."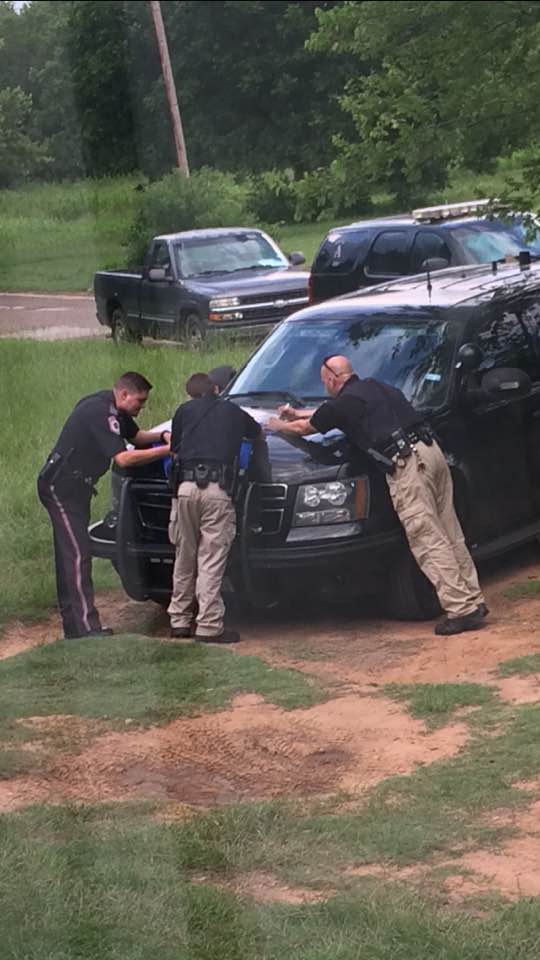 After calming him down, the officers went and bought a blue shirt and with Jenn's fabric markers they attempted to create the shirt John wants. That's what this pic is, 3 officers going above and beyond to help a severely autistic teenage boy! Sadly, it didn't work, but the fact that they were willing to do this for my son made them heroes in my eyes."
Two days later, she followed up with another post, this one showing John wearing a custom-made shirt designed by Arp, Texas-based Cutting Edge Designs: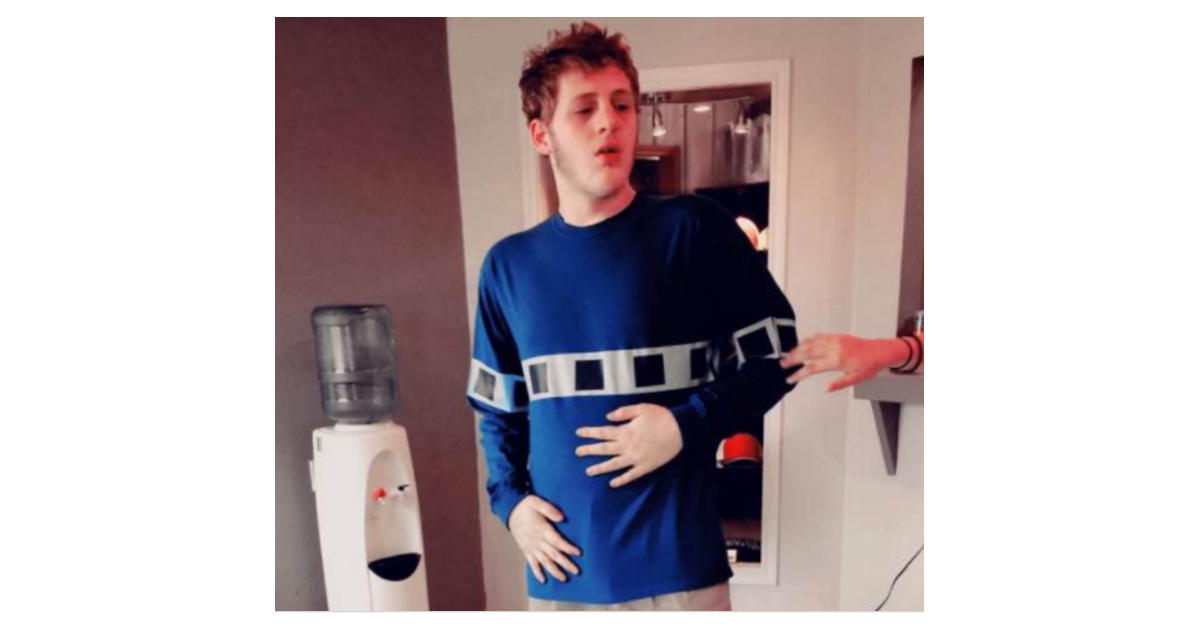 Liked Video this amazing story of empathy today!