New Orleans is famous for its unique architecture — not only is the French Quarter lined with historic buildings, each with a decorative iron balcony, but the residential buildings outside the famous area have a one-of-kind style themselves.
Shotgun style houses are commonly found in New Orleans. They are narrow houses with rooms arranged in a row, spanning the length of the home.
Historic shotgun homes are being renovated throughout the area, but this particular home beat everyone to the punch. Renovated by CIRCA Old Houses, this Douglas Street home has a ton of character and doesn't skimp on charm. It's impossible for the lime green door not to immediately draw you in, let's take a look inside.
Step through the front door to enter the great room – notice the high ceilings and original hardwood flooring.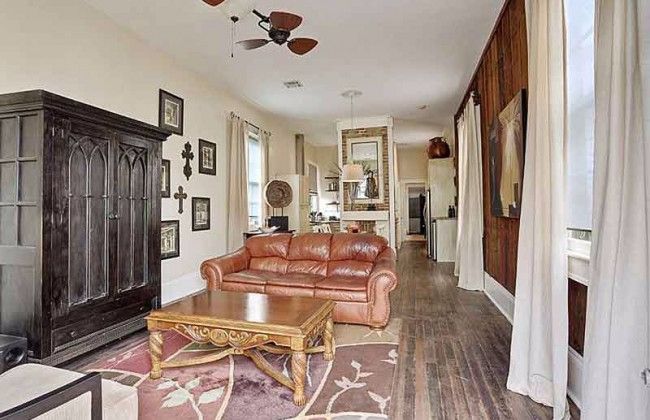 As you can see, in typical 'shotgun house' style, the open living space flows directly to the back of the home. The moment you walk into the home, you can tell that it's full of history — imagine the stories if these walls could talk.
The large dining table is perfectly situated between the living room and kitchen.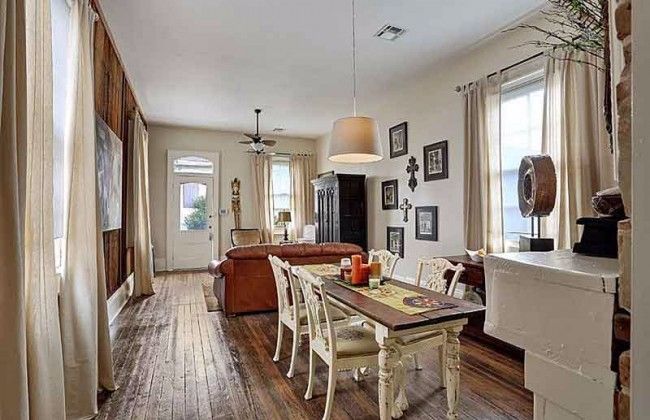 When renovating the home, the designers made sure to use vintage furnishings that pay homage to the houses' antiquity. Details in the backs of the chairs and the legs of the table are what fill this home with so much character.
A gorgeous freestanding brick fireplace is the focal point and highlight of the home.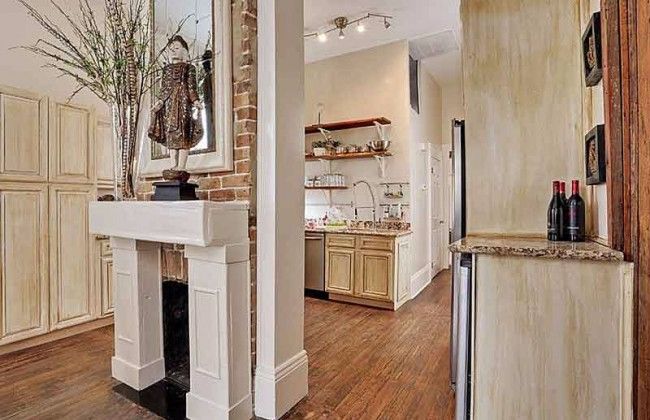 It's features like this that make historic homes so desirable — fireplaces like this just don't exist in newer, traditional homes. A mantle was added to the front for an extra element of sophistication.
From the kitchen, it provides a view of the opposite side of the freestanding fireplace.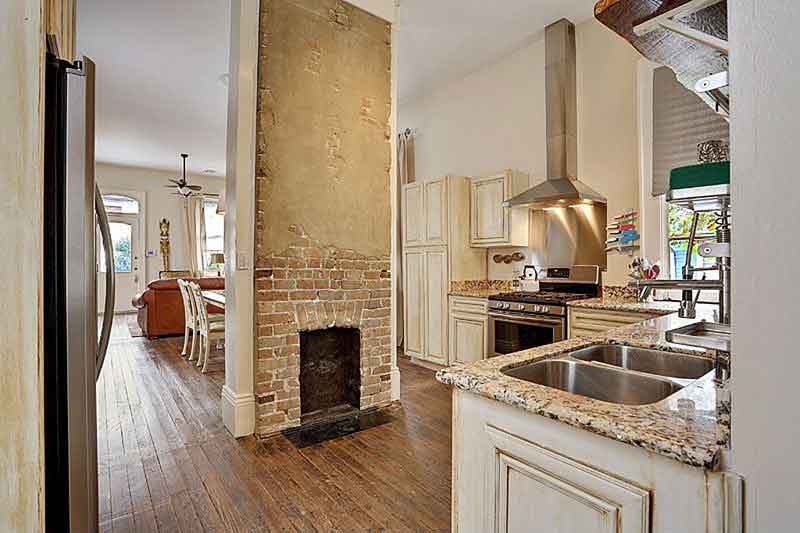 The fireplace retains a much more rustic look in the kitchen; however, it's fully functional and will keep guests toasty as they dine, and the chef warm as they cook.
The completely modernized kitchen is fit for a gourmet chef.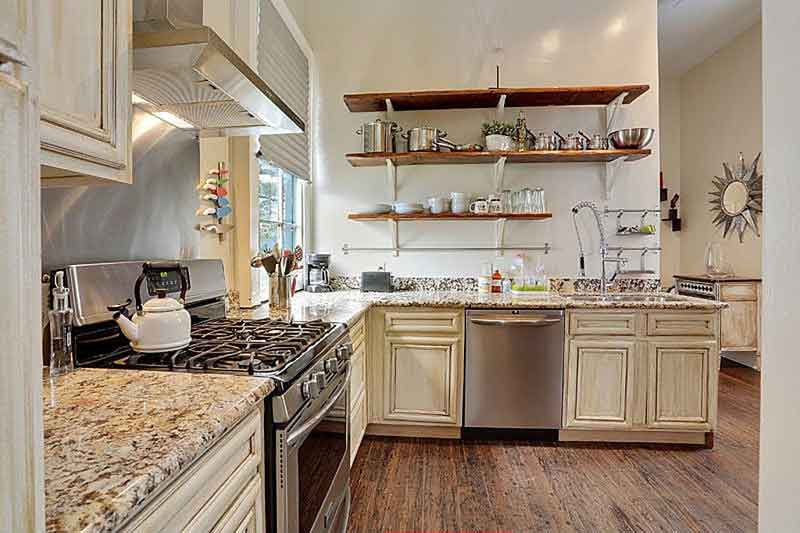 The kitchen features beautiful cabinetry with an antique finish, stainless steel appliances, and exposed shelving.
A 'bedroom' sits in between the kitchen and another room in the rear of the home.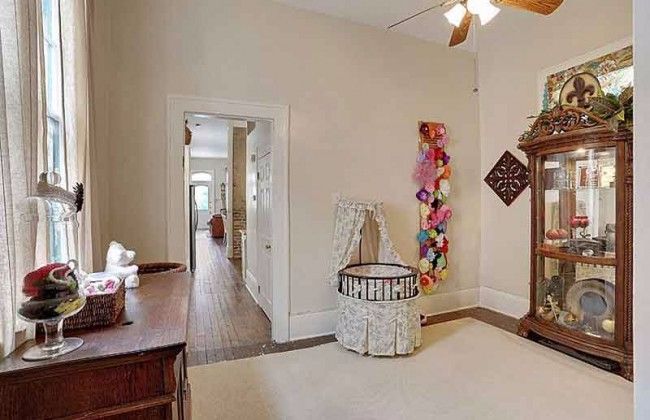 Large windows and molding around the floor and doorways are typical of homes built in the early 20th century. From this view, you can see the entry of the shotgun home.
Continue past the middle bedroom to reach the second room with a door accessing the backyard.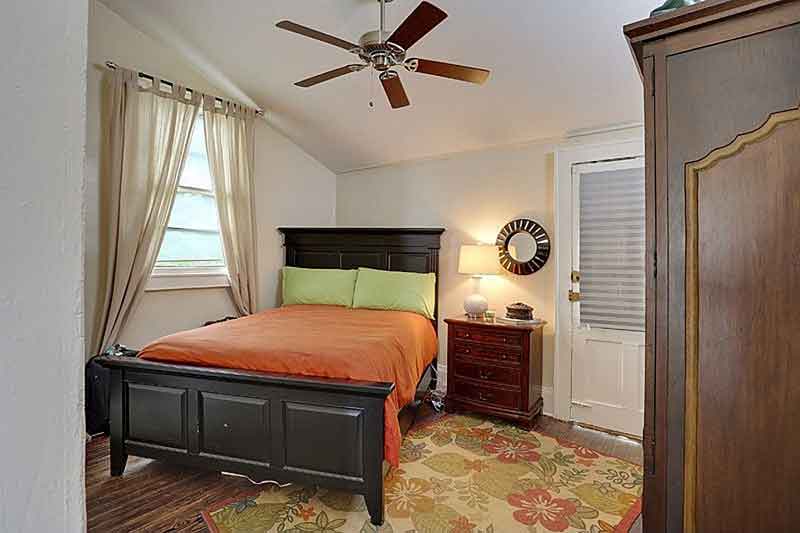 The room is small; however, the pitched ceilings and neutral-colored walls help the space feel larger. Closets were uncommon in this era, so armoires were used for clothing storage instead.
The back door opens up to the spacious wood deck. Perfect for some cold sweet tea on a hot Louisiana day.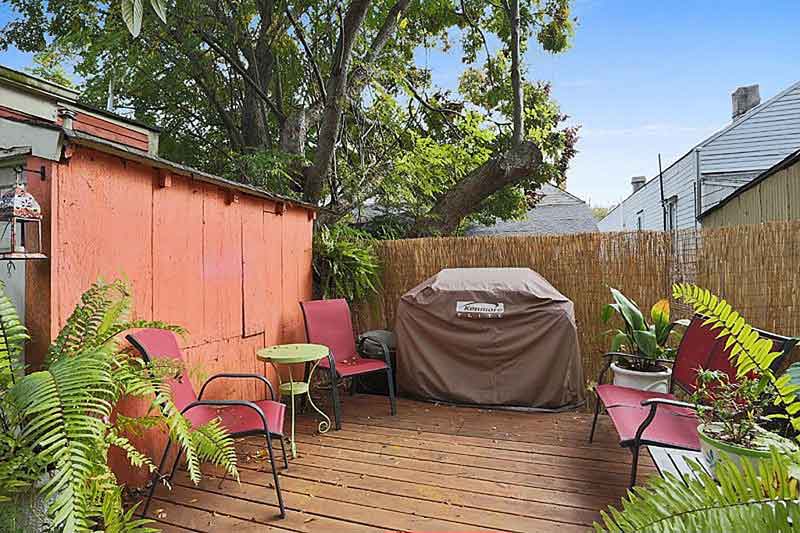 Is the shotgun-style house for you? With a fireplace like that, it's worth considering.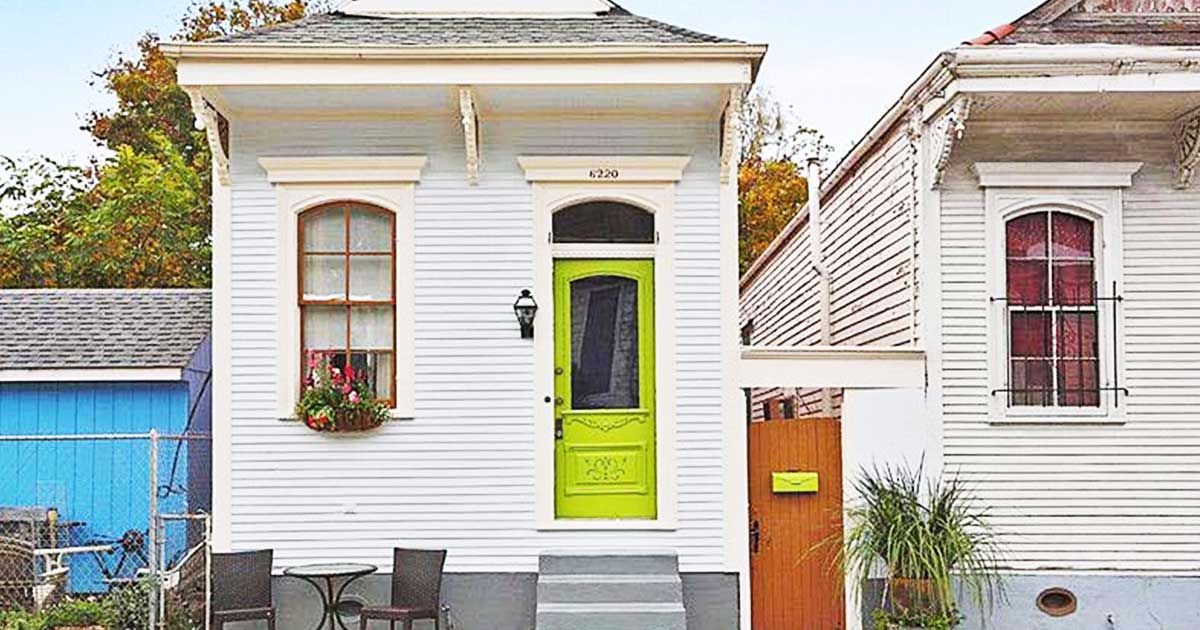 Please Liked Video this with your friends and family.