Back in 2013, Sia told the world that she didn't want to be famous. Despite becoming a top-selling artist, she suddenly stepped out of the limelight, declaring "me and fame will never be married."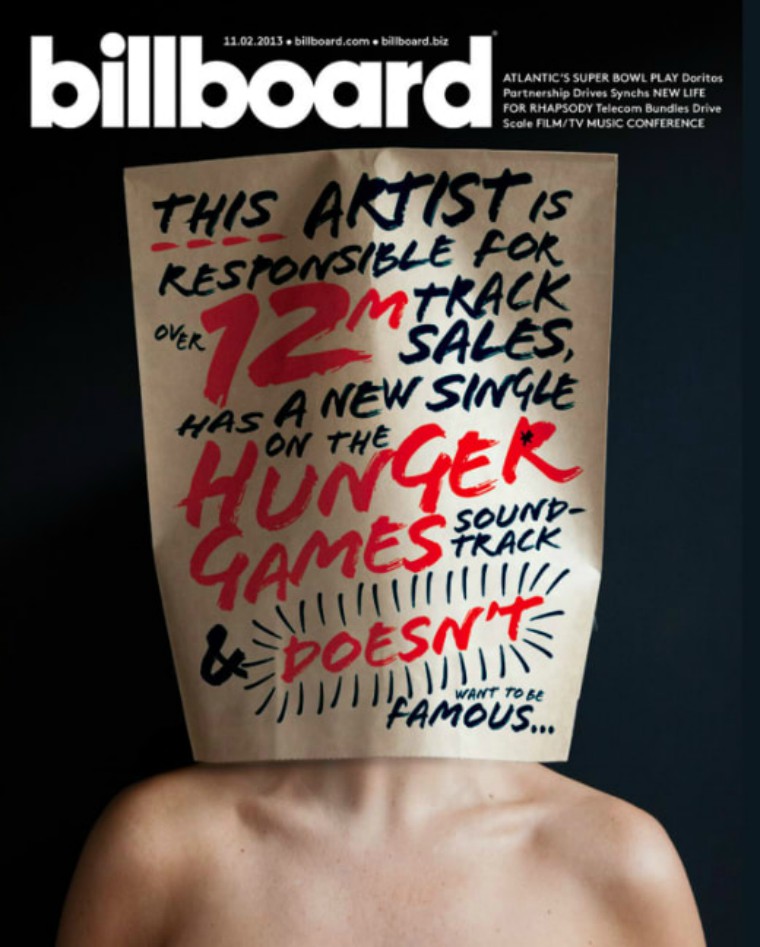 Sia still made music, released albums and toured, but never showed her face in public. She began wearing her now famous over-sized wig to conceal her identity and hired child dance prodigy, Maddie Ziegler to stand in for her in videos and performances.

The 'Chandelier' songstress described fame as a monster that "questions everything there is to question. Even things I had never thought to question. Things I had never dreamed of feeling insecure about."
This begs the question; if Sia feels so strongly against fame as an adult, why thrust Maddie Ziegler, a child, into that spotlight?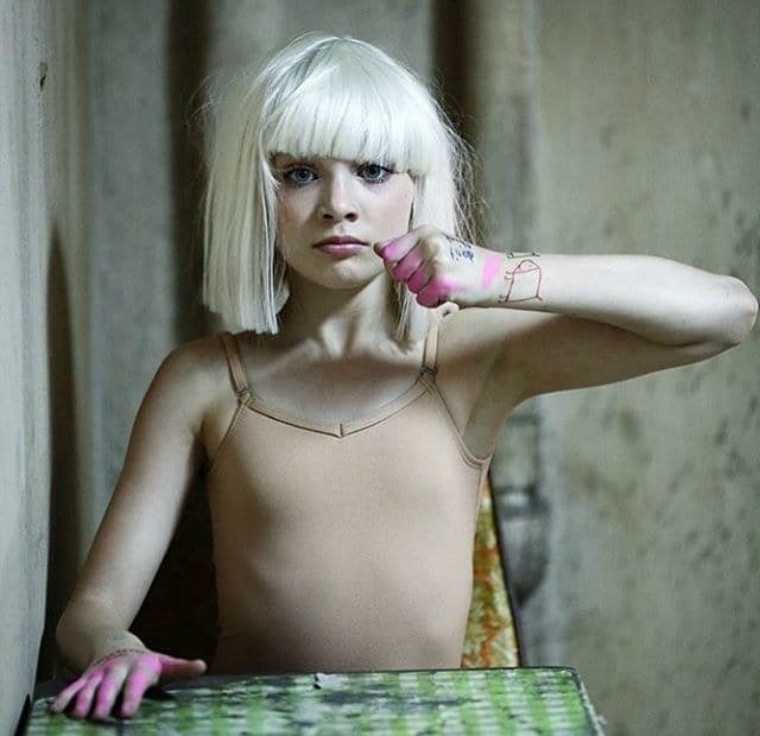 Maddie is now 15, but the pair have been working together for several years. Sia first spotted Maddie in an episode of the television show Dance Moms and has since hired Maddie to appear in multiple videos, performances, and to go on tour.
Sia's working relationship with Maddie was first called into question back in 2015 when Maddie was only 12 years old. The young girl appeared in Sia's music video for "Elastic Heart" and co-starred alongside actor Shia LaBoeuf.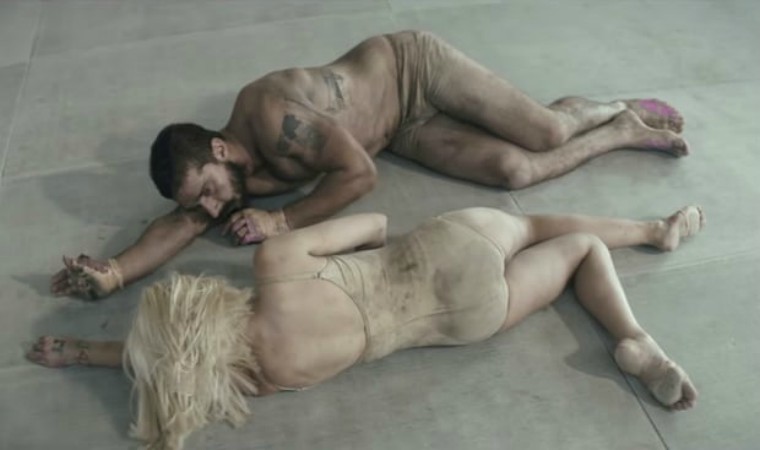 Sia was accused of sexualizing Maddie in the video, and people questioned whether her pairing with LaBoeuf was inappropriate. Sia apologized and claimed that she never meant to upset anyone.
Yet people still seem to be getting upset. Just recently the Guardian published an article questioning whether Maddie was forced into the spotlight, and why Sia would do this when she herself found fame to be so damaging?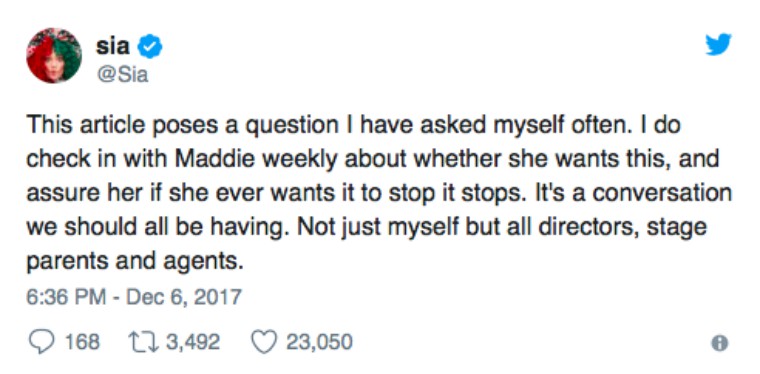 Sia was quick to respond to the article via Twitter. She claims that she checks in with the young dancer regularly and if Maddie ever wants to stop that she would completely support the teenager's decision.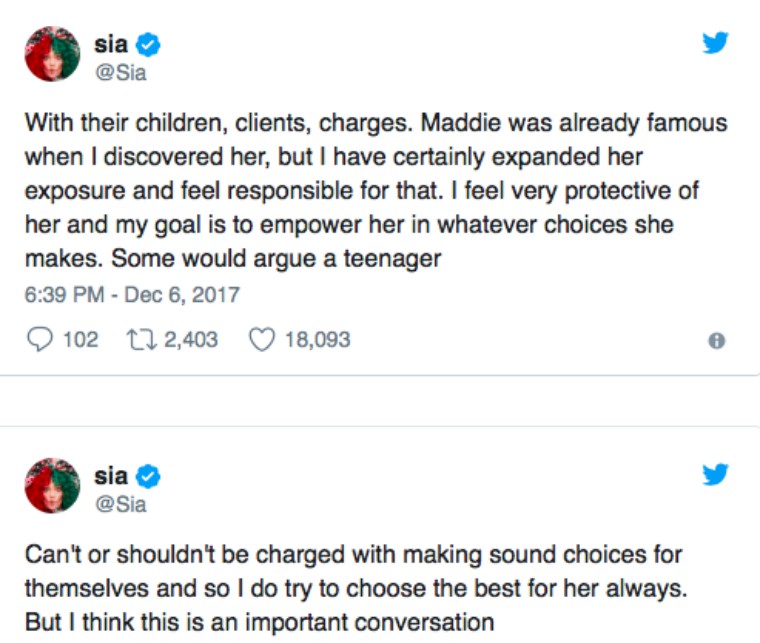 Sia admits that all directors, agents, and stage parents should be having regular conversations with young stars about the effects of fame. Sia also claims that Maddie was already famous before they met, but that the singer is responsible for expanding Maddie's exposure.
Addressing the issue of how fame is damaging, Sia reveals that Maddie deals with fame differently than she did (and still does). Maddie is reportedly not affected in the same way and does not seem to be as suffering as a result.
Sia goes on to say that if things were to change, they would stop working together at Maddie's request.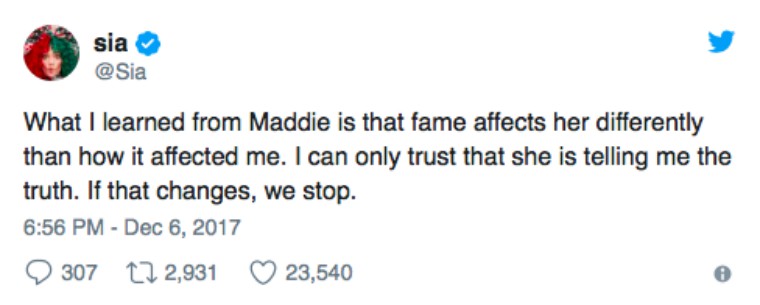 Maddie does have her own projects outside of her work with Sia, and even at a young age seems driven to continue in her career as a professional dancer.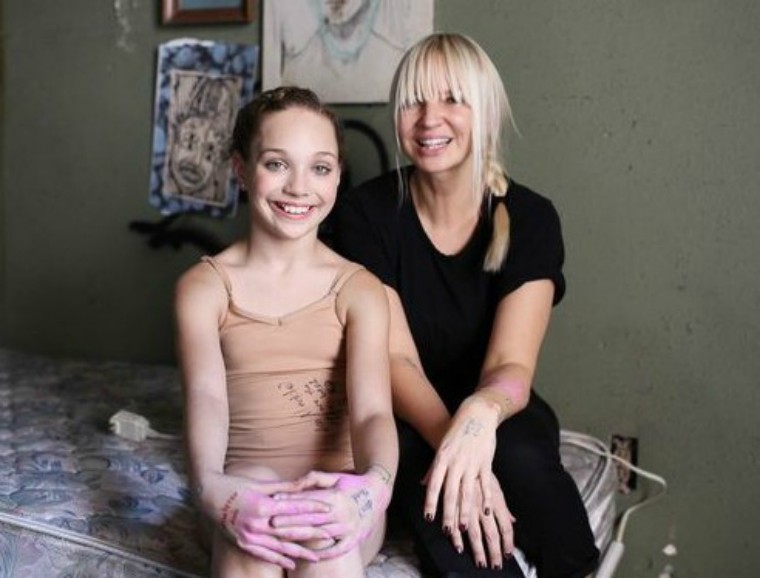 Perhaps having Sia as such a close and protective ally is beneficial to someone who would likely have navigated towards fame in spite of her work with the singer.
Despite their 26 year age difference, Maddie considers Sia a best friend and is very grateful for her relationship with the singer. Recently, Maddie gushed about her friendship with Sia. To hear what she said, check out the video below:
Maddie is hardly the first young star to be thrust into stardom, and with someone as caring as Sia guiding her through growing up in the spotlight, I'm sure we'll be seeing Maddie on stage for many years to come!