Those of us who have the opportunity to live with our grandparents are very lucky. To grow up with our grandparents and share their experience is the one of the best things about childhood. Unfortunately, there comes a time when these loved ones who gave everything for us begin to have health problems.
Jarryd's grandmother was diagnosed with Alzheimer's years ago. This terrible disease takes away a person's memories, devastating their loved ones. But Jarryd didn't let it get him down and decided to take care of the woman who had given him his best years and be with her 24 hours a day.
Every day the young man turns on the radio to cheer up his grandma. And on this occasion, he asks her to dance.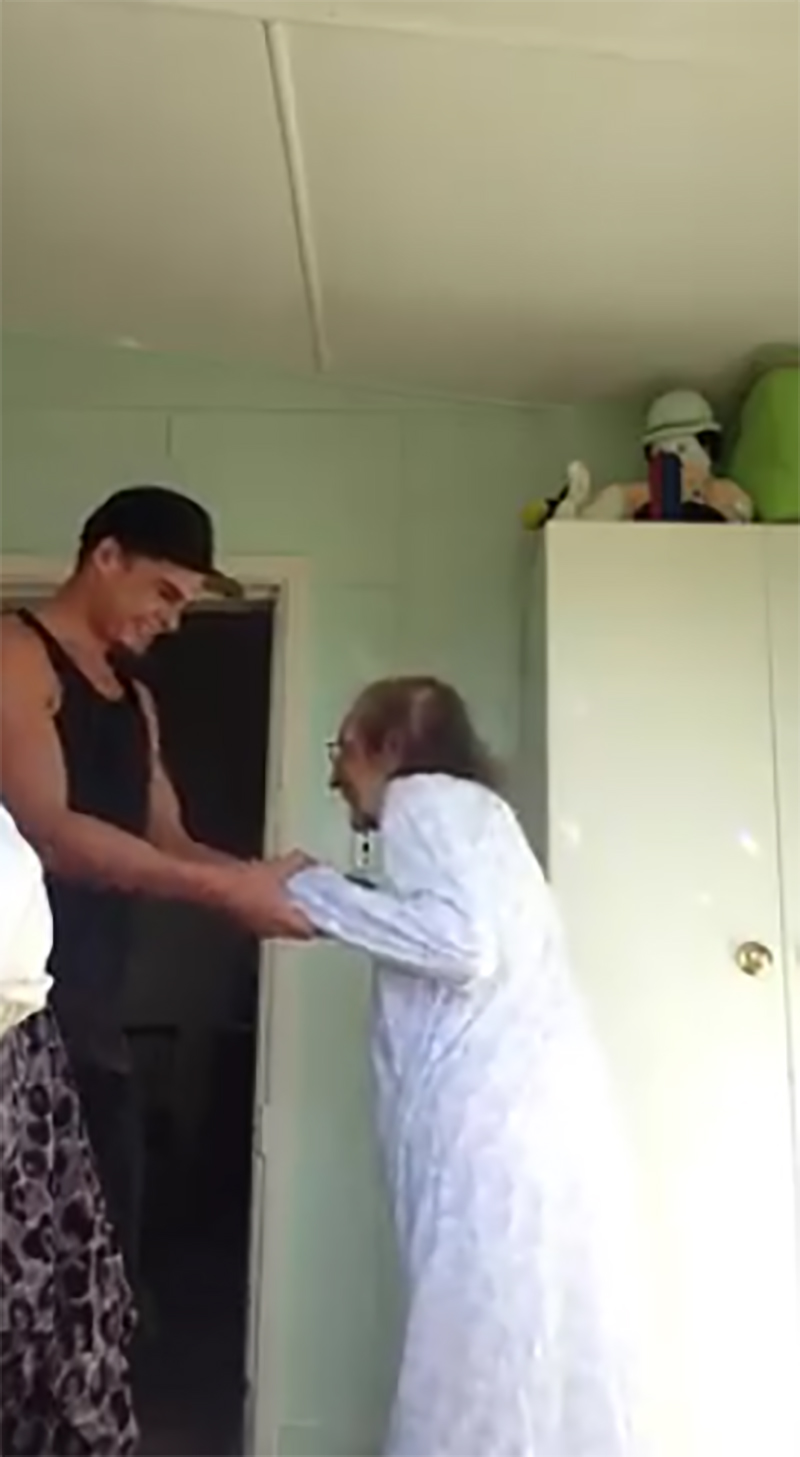 The grandma gladly accepts and in spite of her illness, she does it with lots of willingness and energy. The dance she shares with her grandson is so moving. The video has gone viral and is melting the hearts of everyone on the Internet.
Asked nanny for a dance she can't remember much but she still knows how to move 󾆶󾆶󾌵Ashleigh Stoneman Benita Burland Urshula Burland David Grace Hugh Grace

Posted by Jarryd Stoneman on Mittwoch, 2. März 2016