They say you can find anything at Costco, and at the big box store's Kapolei, Hawaii location that includes demigods.
Radio host Rella Rivera says her daughters Ryley (eight) and Rylyn (five) can't wait for their weekly grocery trip to Costco after discovering that one of their favorite Disney characters works at the checkout line.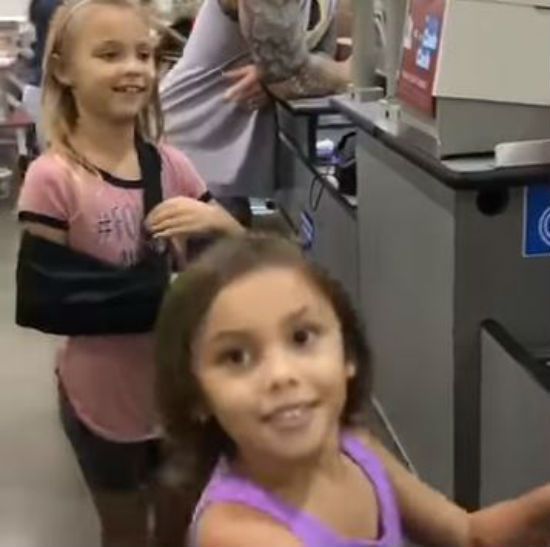 Rivera captured the adorable moment when her daughters freaked out over their favorite cashier, asking them «Who's that?»
«It's Maui!» they shouted back.
If you have children or grandchildren you'll definitely see the resemblance between Costco cashier Va'ana and Maui, the tattooed demigod with attitude from Disney's Moana.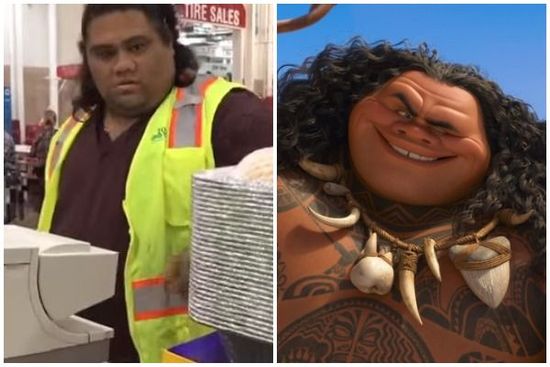 Va'ana has the hair, the looks, and even the tattoos to be the spitting image of Maui. And apparently this isn't the first time customers have pointed it out to him.
When he saw Ryley and Rylyn's reaction, Va'ana invited them to join him on the other side of the cash register for a totally adorable moment.
When Va'ana met his two little fans, he invited them to join him in shouting Maui's catch-phrase «Chee-hoo!»

But since the adorable video went viral, parents have shared their own stories about the cashier. It turns out he doesn't just look like Maui, he is Maui.
Va'ana actually dresses up as the Disney character on weekends for children's birthday parties, and he even appeared in costume at Disney's Aulani resort.
When Rivera shared her video, other locals shared their photos and stories about the awesome cashier.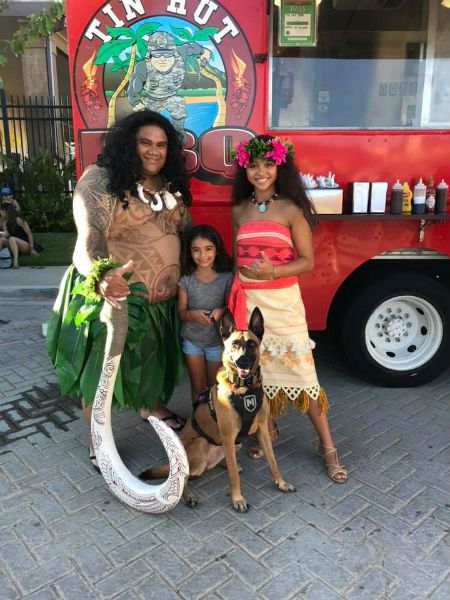 «He's so awesome for doing that,» Rivera told People about the cashier's second job.
«There were pictures posted in the comments of other kids who have pointed him out in Costco and he was nice enough to take pictures with them as well.»
Does this demigod deserve a raise for his friendly attitude? We say yes!