Not many couples can boast of a 35-year marriage, especially on the first try. This is even less common in Hollywood as it seems we hear stories of couples splitting up nearly every day. But Denzel Washington and his wife Pauletta Pearson have managed to make it work and will be celebrating their 35th wedding anniversary later this year.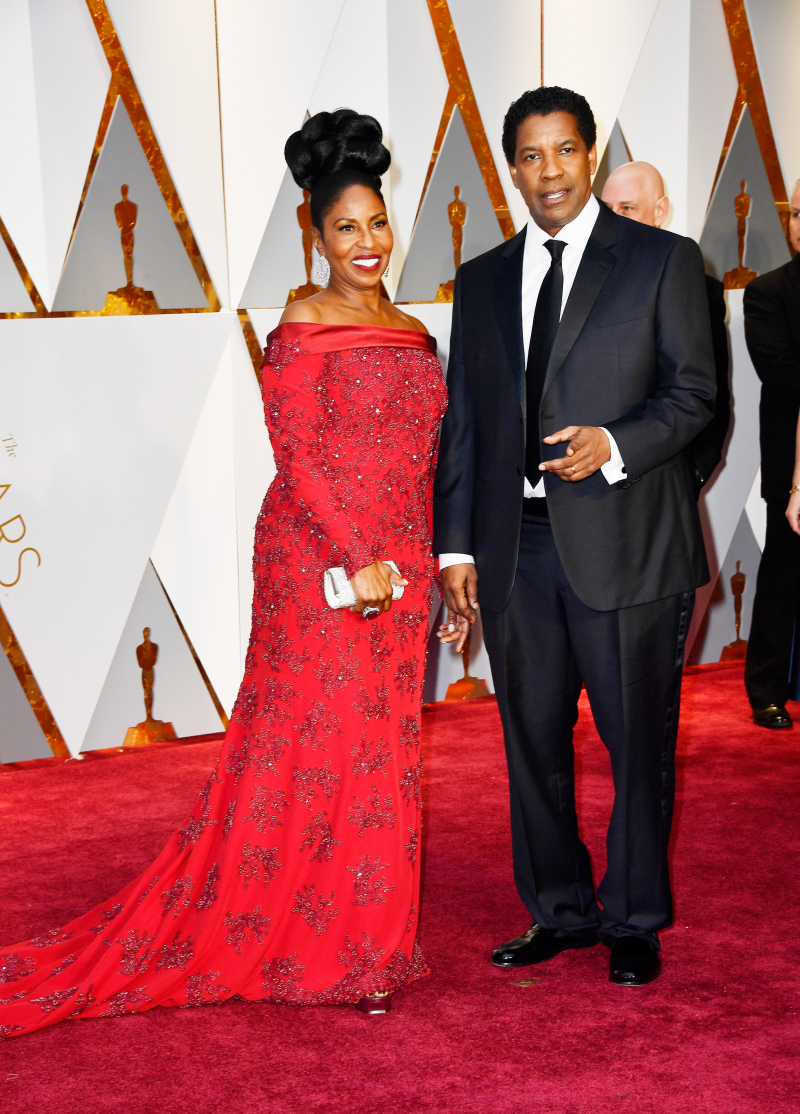 Denzel is truly a Hollywood icon. With three Golden Globe Awards, a Tony Award, and two Oscars, he has proven time and time again that he is a dedicated and talented actor.
Meeting Pauletta
Denzel and Pauletta met on the set of his first screen work, Wilma, in 1977. But it was not until a year later that they began to date.


In 2017, Denzel revealed that their first date was not so perfect. He told the show host that he and his wife still cannot agree on who actually paid for the date.
But despite the awkward first date experience, Denzel and Pauletta went on to enjoy a nice and fruitful relationship.
He proposed — not once but thrice
Many years after that date, Denzel was ready to ask Pauletta to marry him. While speaking to Access Hollywood, the actor said he had to pop the question more than once.
The pair playfully argued about how many times he had to ask, and Pauletta insisted it was thrice, meaning she said 'no' to him twice.
She turned me down, she said no. And since it was three times, that means she turned me down twice.
Denzel Washington Opens Up About His Spiritual Experience And Urges Youths To Stand Firm In Their Faith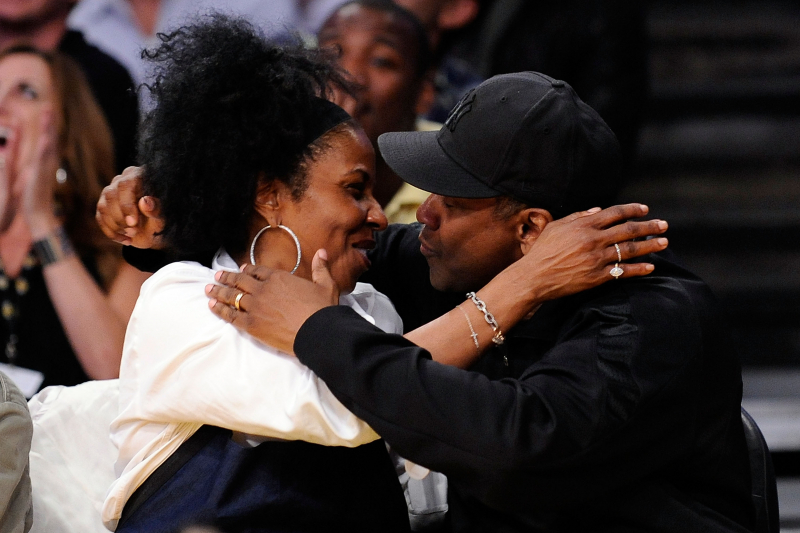 Well, the third time was certainly the charm as the couple tied the knot on June 25, 1983.
Growing their family
A year after their wedding, the couple's first child, John David, was born. In 1986, they had their daughter, Katya. In 1991, they welcomed a set of twins, Olivia and Malcolm.
If the father is not in the home, the boy will find a father in the streets. I saw it in my generation and every generation before me, and every one since. — Denzel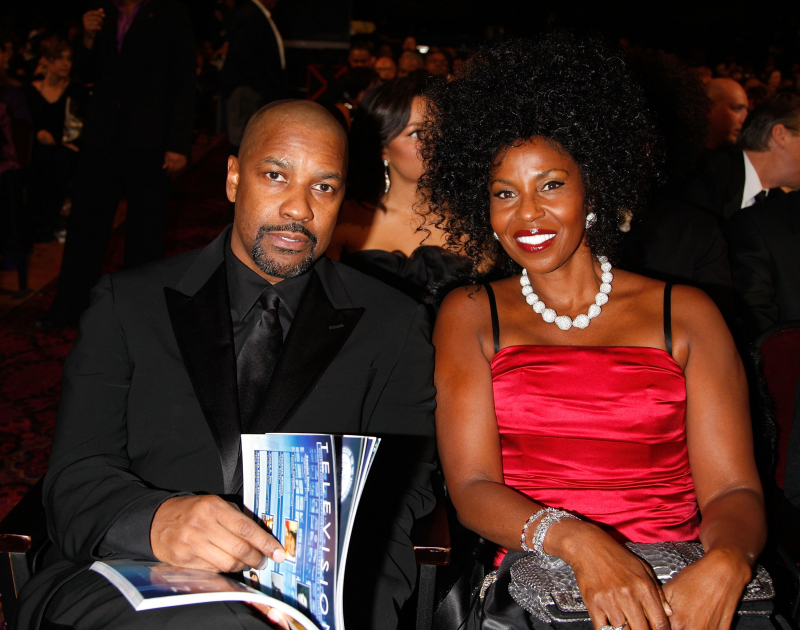 Renewing their vows in South Africa
In 1995, Denzel and Pauletta took a romantic trip to South Africa to renew their wedding vows where Archbishop Desmond Tutu officiated the ceremony.
There is no secret to the perfect marriage… Everybody has their ups and downs; we've had ours. It's hard work, you know. But we made a commitment. A spiritual foundation helps everything – marriage, work, peace of mind. — Denzel
As you climb, you grow deeper in the foundation, so it makes our foundation deeper. — Pauletta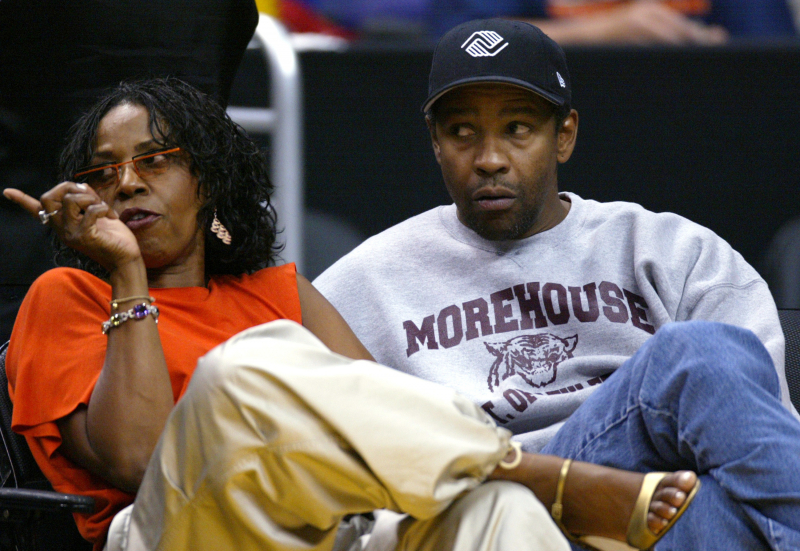 Divorce and infidelity rumors
You cannot be a celebrity couple without going through your fair share of divorce rumors. Even the happiest, scandal-free couples are not immune.
Denzel Washington Advises Dillard University Graduates To "Put God First"
In 2013, there were several reports that claimed that Denzel was spotted kissing another woman. This ignited rumors that the pair would break up even though they both denied this.
Three years ago, during an 'Ask Me Anything' session on Reddit, Denzel wrote:
I don't know what statistics are, or I don't know if people in show business have a higher rate of divorce, but I just think that you have to work at it. Not give up on each other. It's a commitment. It's not all the honeymoon, it doesn't last forever, so you work at it. And hopefully you're good friends first, that might help!
His plans for their 35th anniversary
When Denzel was asked by People Magazine about how he plans to celebrate their upcoming anniversary, he joked:
Don't put no pressure on me now, don't put no pressure on me!" Washington joked. "Go on, interview is over! Gotta go!
His ninth Academy Award nomination
Denzel is obviously making big strides in both his family life and career. On January 23, the nominees' list for the Oscars was released, and it turned out that the actor was nominated for the Best Actor category for his work in Roman J. Israel, Esq.
This is worth celebrating as it is exactly 30 years since his first nomination for Cry Freedom, a film that was released in 1987.
Congratulations are certainly in order for his big Oscar nod and his upcoming anniversary in June.