If you were considering getting a new home, you probably didn't have in mind a big red storage unit.
A house should have a big door, windows, spacious yard, a garden, proper roof, and everything that comes with that.
However, such house doesn't have the ability to be moved. And since nowadays nomadic lifestyle has become really appealing to many, it's really convenient to be able to set your home on wheels.
This is exactly what you can do with this (at first sight) unattractive storage container. Yes, it is windowless and not very pleasant for the eye on the outside, but the interior is a whole nother thing!
Tiny homes are very popular for their low price and the functionality. And this kind of tiny home is no exception. It is charming, can be transported easily and the costs are negligible.
There are many people, couples and even families who opted for a tiny home, refurbished vehicles or, in this case, a storage container.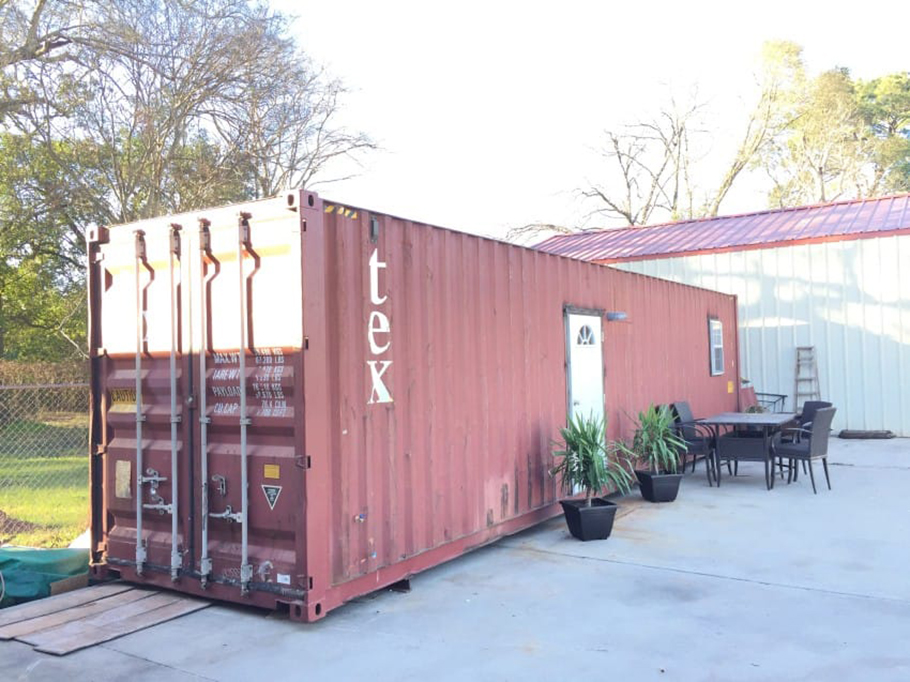 It is indeed difficult to imagine living in a huge, windowless, red container. However, try using your imagination! Add a nice white door, some plant pots and there is already an indication of a true home.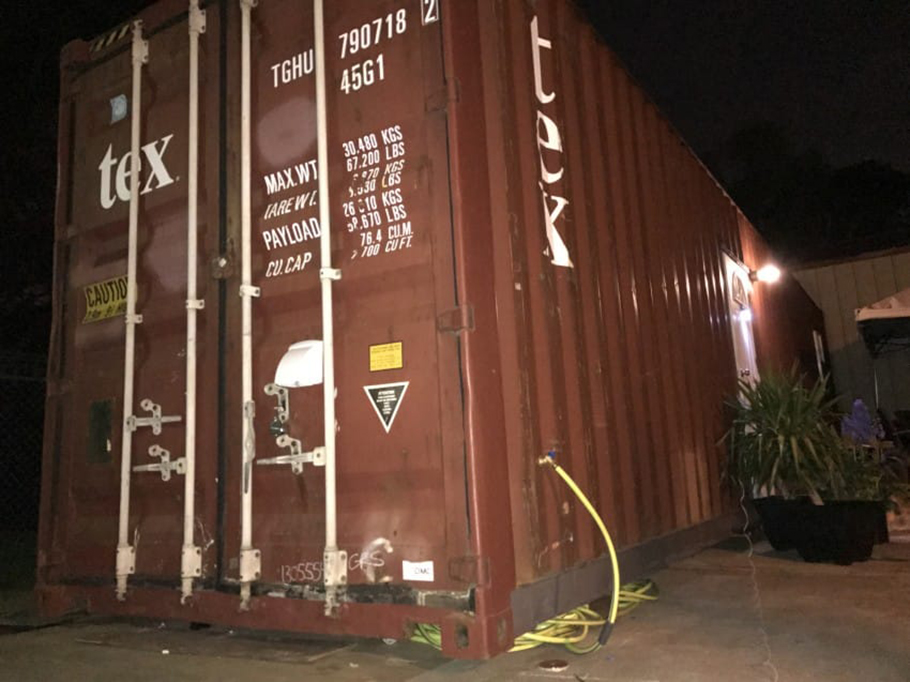 It might seem ordinary and unappealing, but be sure that interior will absolutely blow your mind!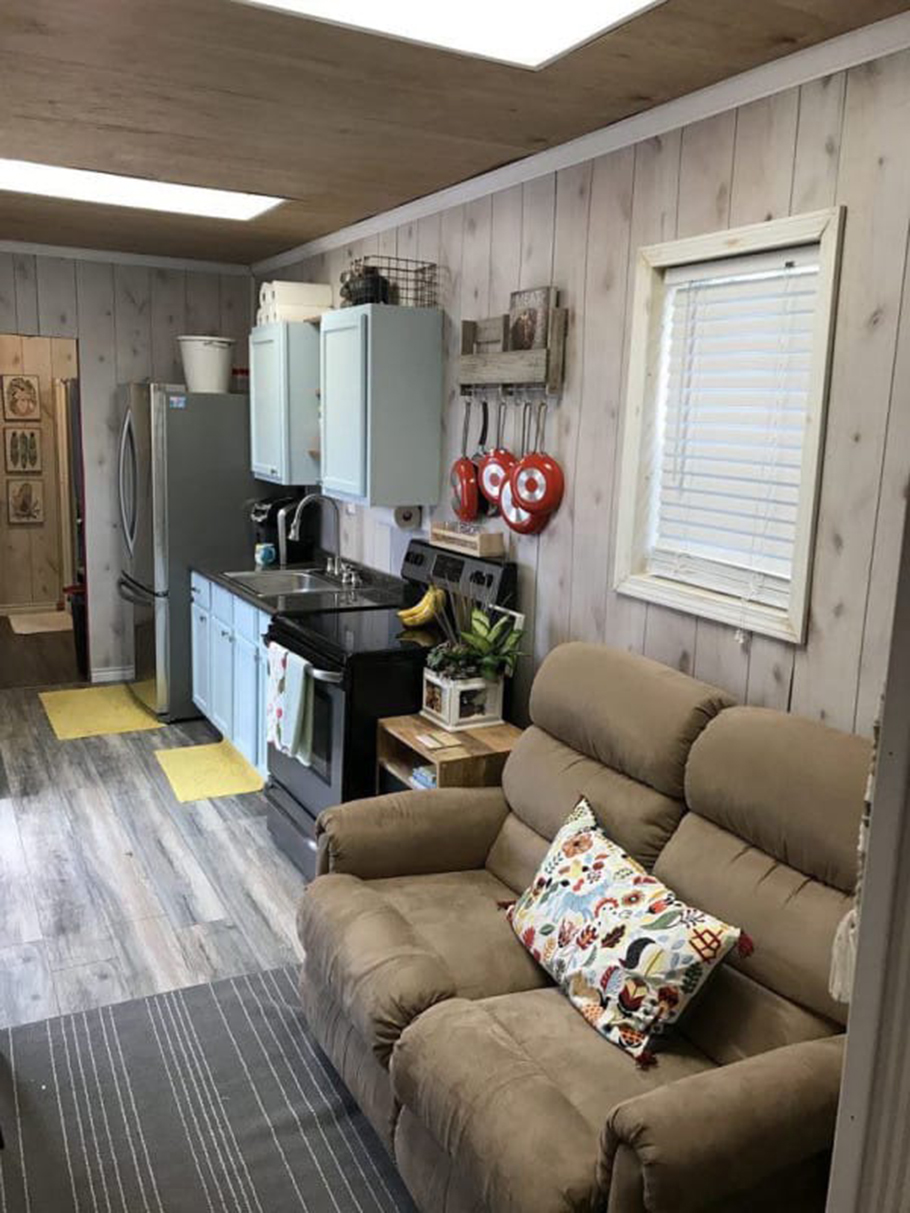 Floors and walls are paneled with quality wood in light colors that makes the space look bigger. Ceilings are high and the rooms are actually quite spacious.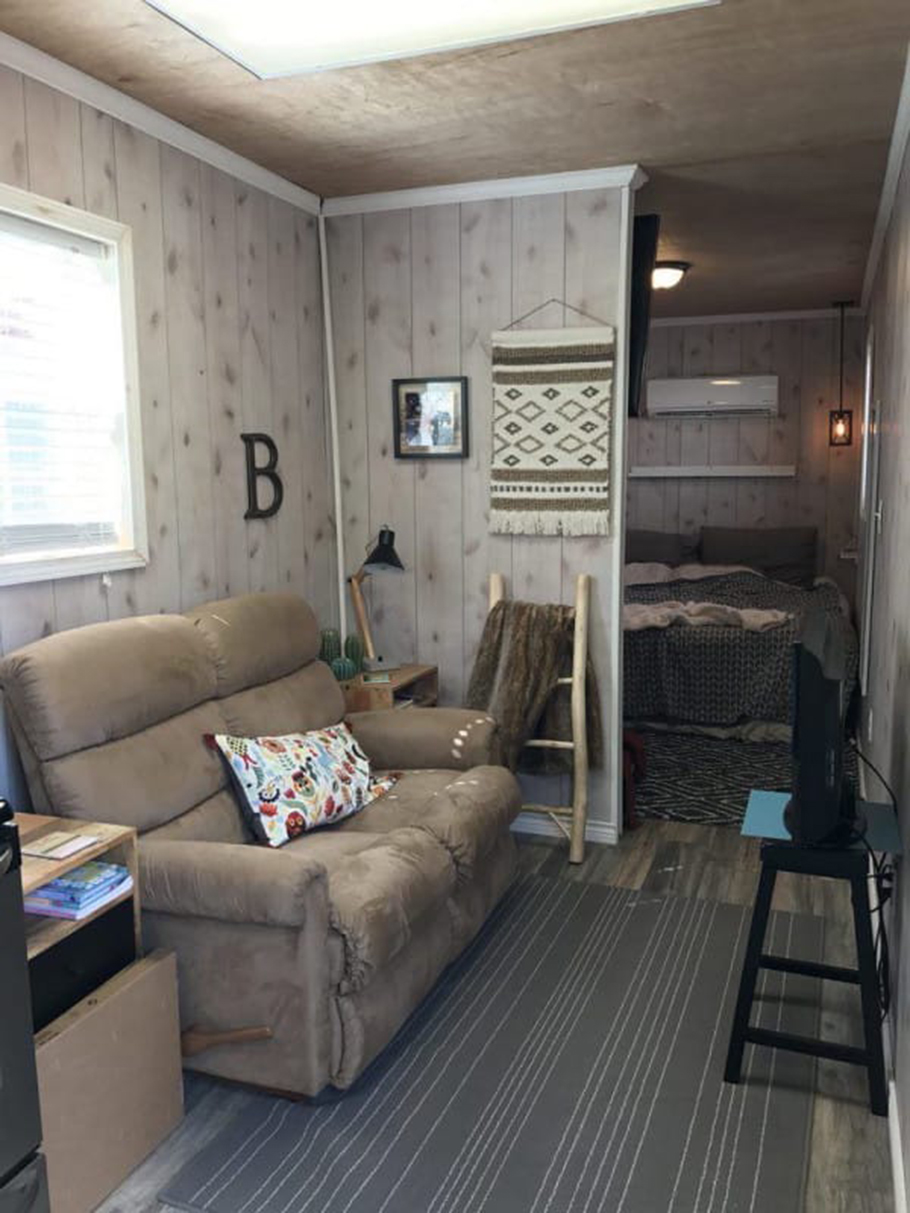 There is everything you need in this storage unit! A nice little bedroom, cozy living room and fully functional and organized kitchen.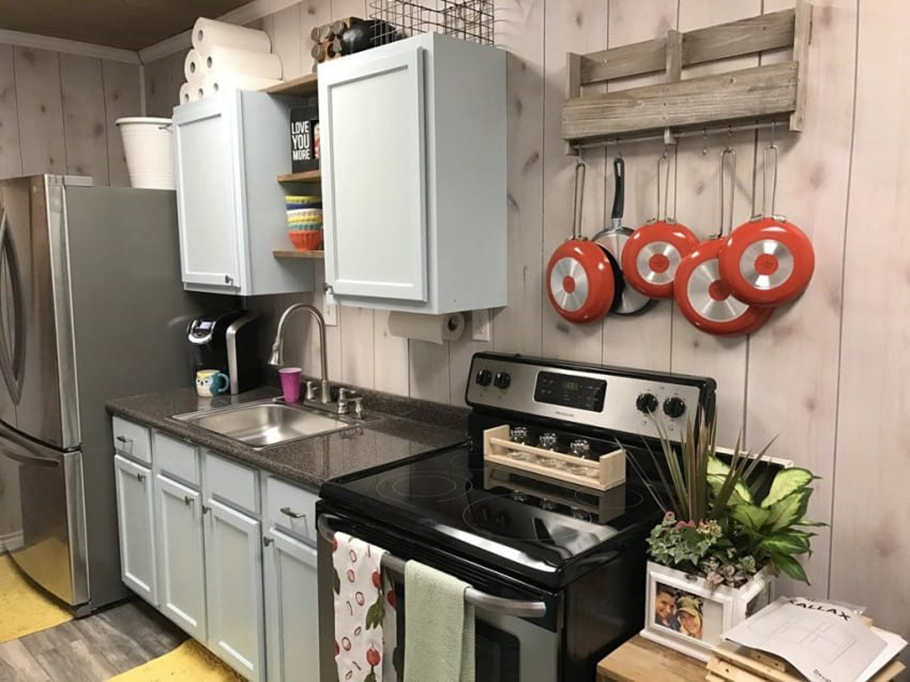 Furnished in light and pastel colors, the living space here looks amazing. The kitchen is especially charming, with blue cabinets that can store A LOT of dishes and utensils. Although tiny, the kitchen is equipped with a full sized fridge and oven.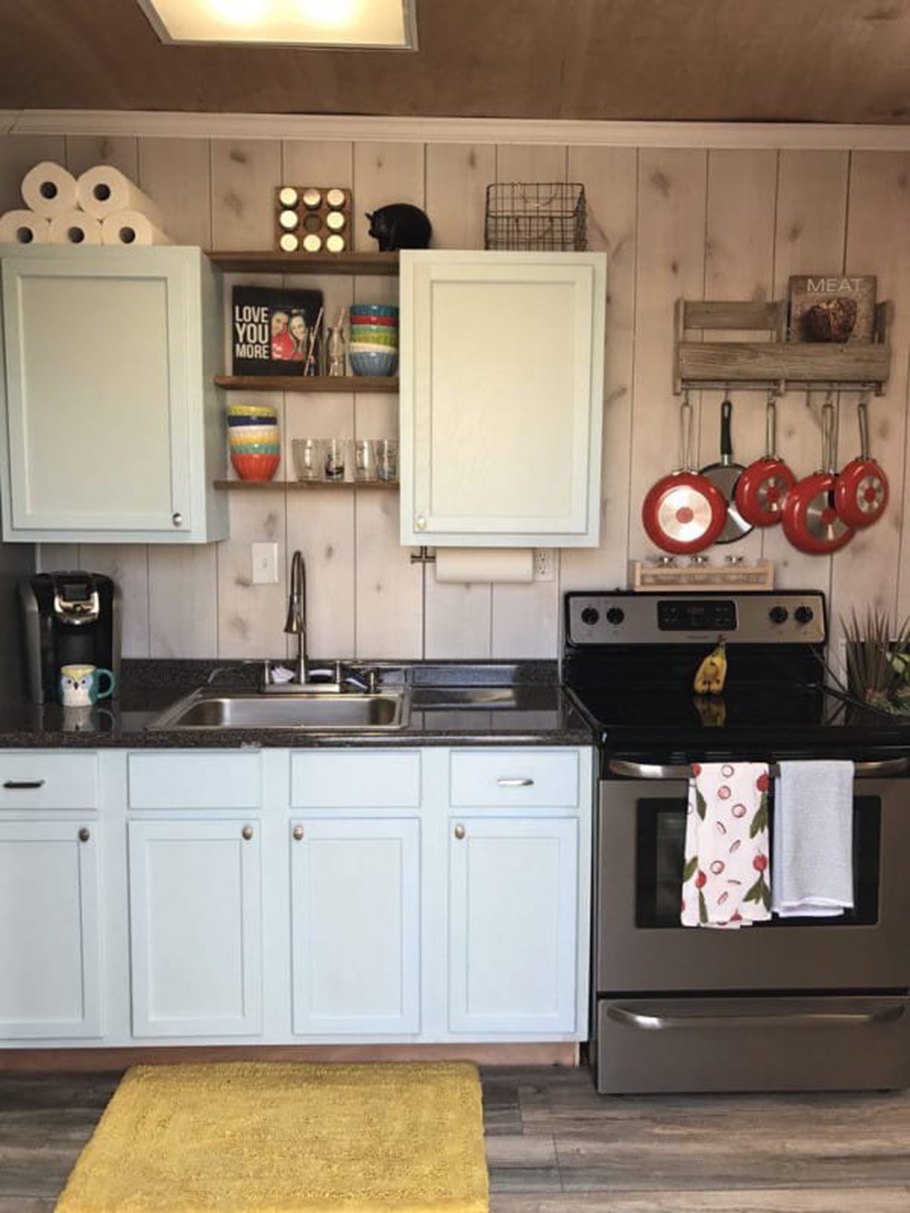 Pastel and neutral colors of the walls and cabinets are contrasted to the bright yellow carpets which bring life into this cozy home.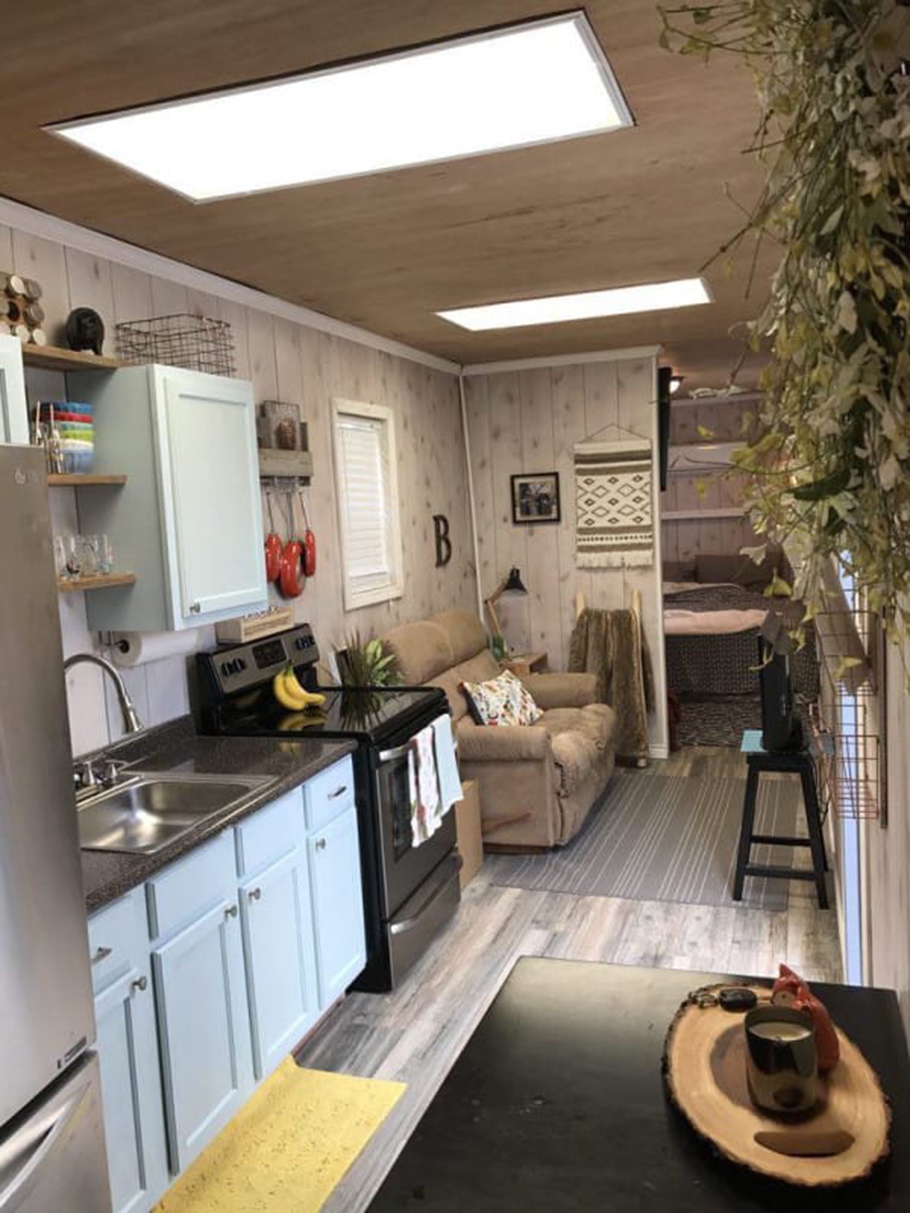 Even though all the rooms are connected and stand in line, each of them is subtly "isolated" and represents a separate area. The bedroom is nicely "hidden" behind the wall, so it provides just enough privacy.
This storage container might not have windows, but the lighting is amazing. It simulates skylight and brightens up the whole place.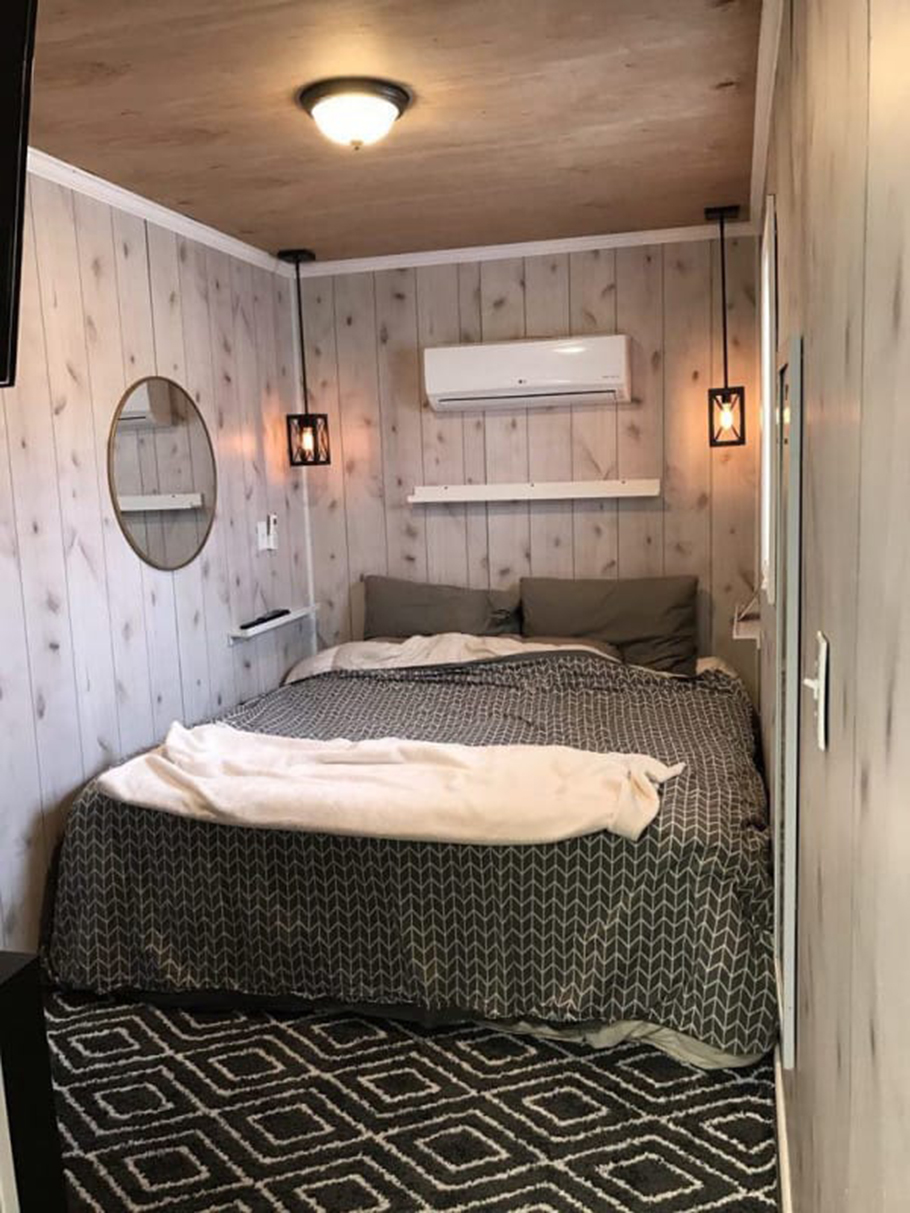 Behind the wall is the bedroom, which makes a perfect little nook big enough for two. Functional elements in the bedroom provide enough storage space for everything that one might need. Lamps are hanging from the ceiling, shelves are assembled above the bed and there is a mirror that visually increases the space.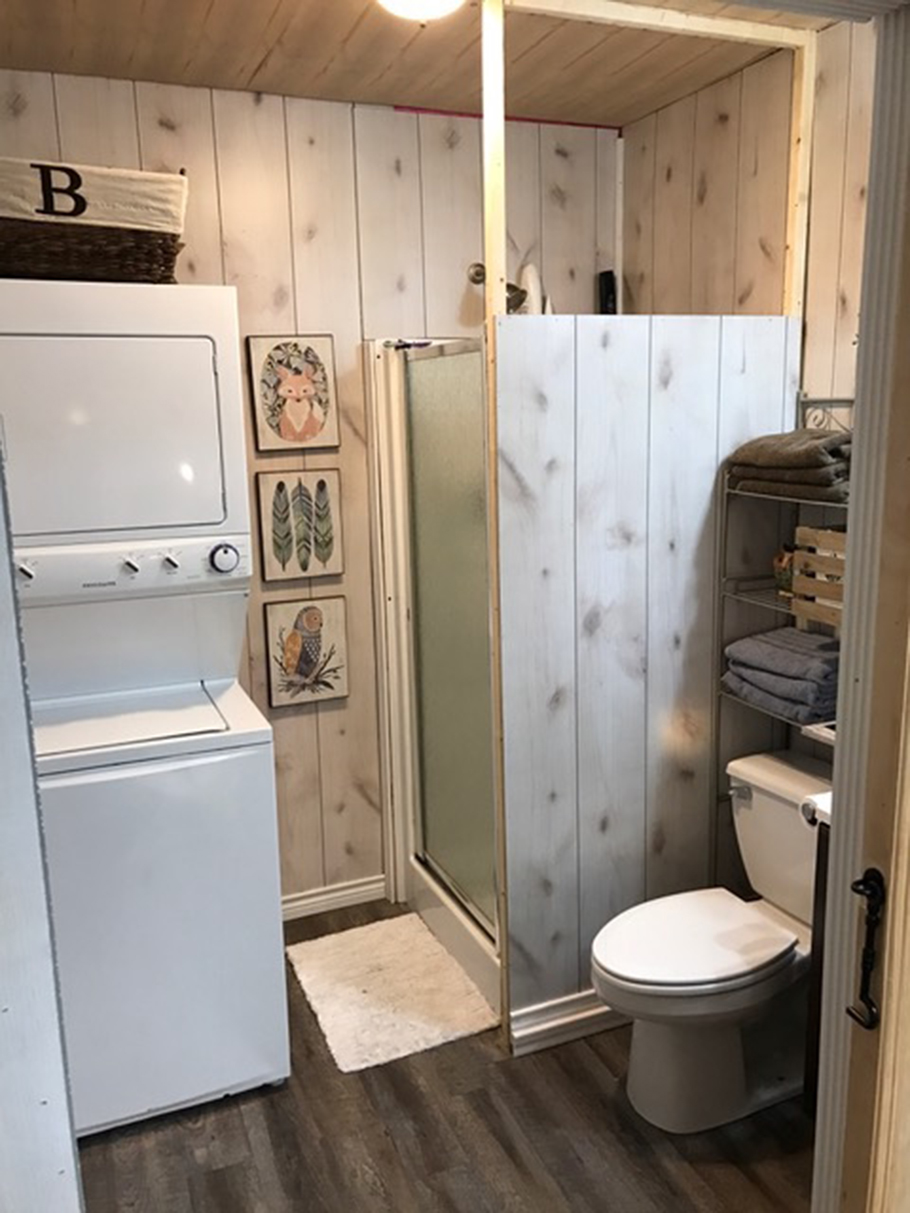 Of course, this home comes with a fully functional bathroom. Everything is in there: a shower, toilet, washer and a dryer. The bathroom as well is decorated with charming elements that make it look stylish and cozy.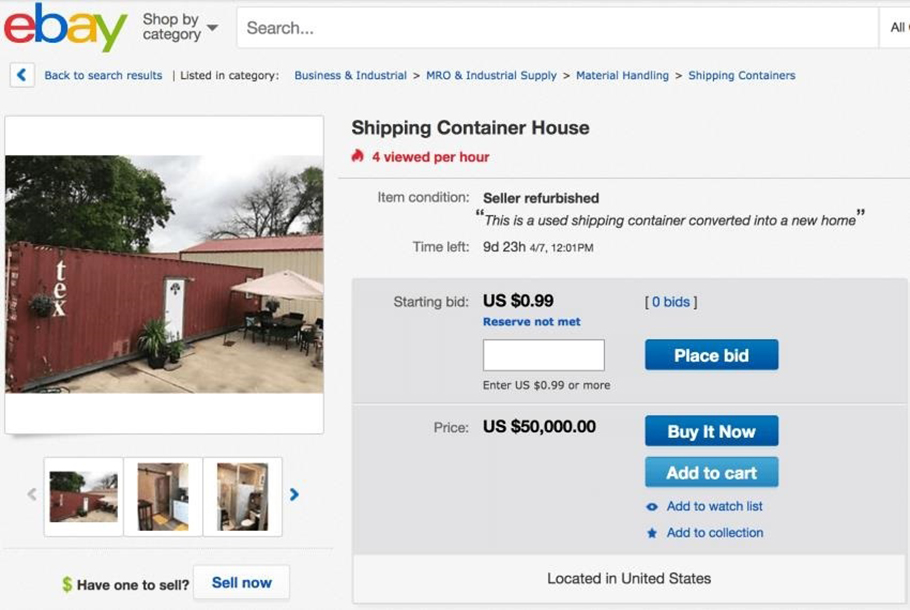 If you liked what you have just seen, there are some good news for you! This customized, movable tiny house is actually for sale!
It is listed on eBay for 99 cents, so hurry up and start bidding!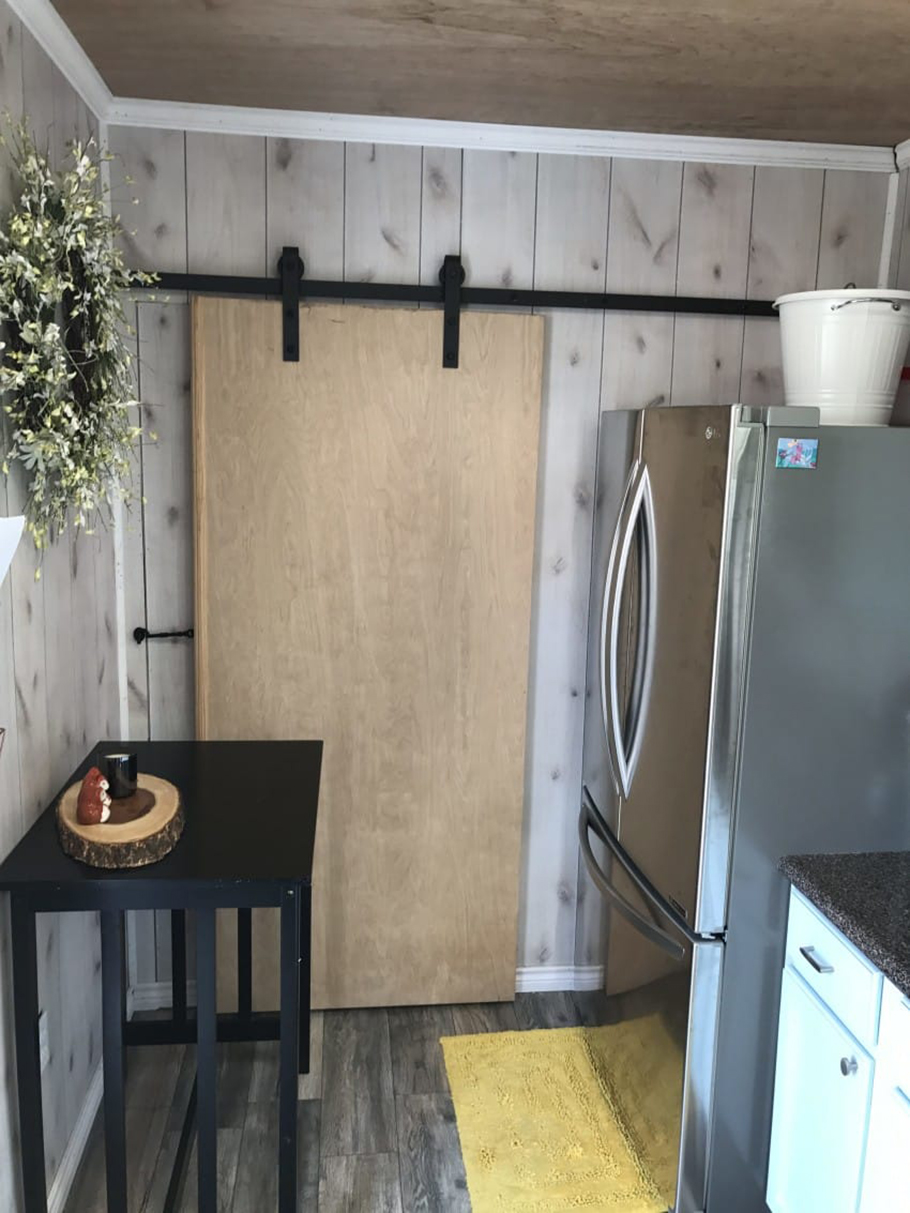 After seeing the photos of this incredible storage container home, would you consider this kind of minimalistic living?
If you liked this article about a truly unique tiny home, Liked Video it with your friends and family!