When a woman walked on the Ukrainian "X Factor" stage with bright red hair and strange outfit, the judges and crowd snickered. What was she thinking? They were prepared for something ridiculous, but what she did on that stage surprised everyone and proved that you really can't judge a book by its cover.
29-year-old Julia Ivanova is just another young singer who is hoping to make it big and get discovered.
She decided to appear on the Ukrainian version of "X Factor" and sing one of her favorite covers. Her voice blew everyone away and definitely got the attention she had been wanting.
Most young women choose melodic songs that showcase their soft voice and match their delicate features. Julia is no delicate flower, and she doesn't want to be. She has a powerful set of vocal cords and she knew there was only one song that would allow her to show them off. It was Queen's "The Show Must Go On."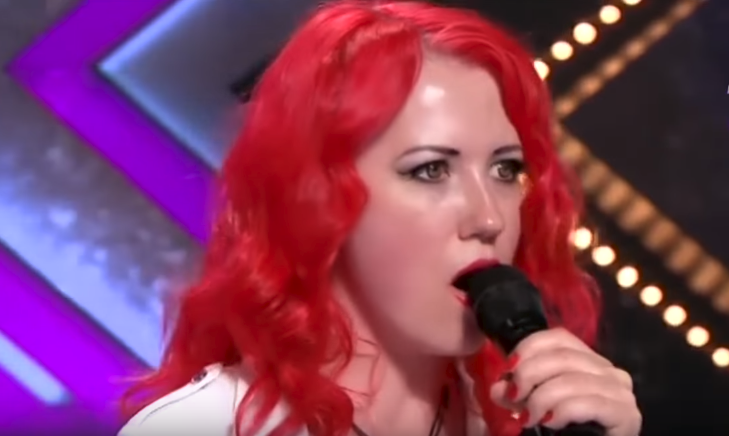 Not everyone can sing a song by Freddie Mercury, but she sure held her own while she belted out the amazing lyrics and danced on stage.
She didn't just sing the song; she performed it. She looked like a professional on that stage, and she sounded like one, too.
Everyone who was snickering and laughing when she walked out was now cheering and singing along with her. She barely made it to the chorus before the audience stood up and gave her a standing ovation. As the cameras moved around the room, everyone could see that the audience was enjoying the show.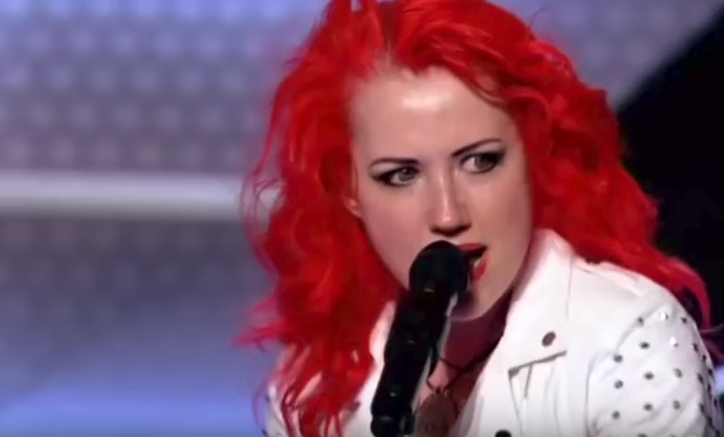 People were smiling, singing, clapping, and dancing. You could tell by the looks on their faces that they were impressed by Julia's incredible performance.
Even the judges were taken back and watched in amazement as she continued to hit all the right notes in the powerful song.
Once she was finished, the audience went crazy, and the judges just couldn't stop looking at her. One judge even told her that she made Freddie Mercury proud from up above.
The words to this song are powerful on their own.
When performed right, they can make an audience really emotional. Some of the lyrics include:
"Empty spaces what are we living for
Abandoned places I guess we know the score
On and on, does anybody know what we are looking for
Another hero, another mindless crime
Behind the curtain, in the pantomime
Hold the line, does anybody want to take it anymore
The show must go on
The show must go on
Yeah"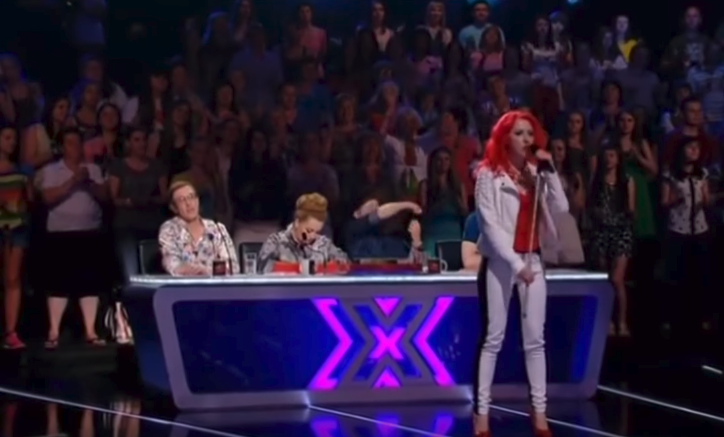 "Inside my heart is breaking
My make-up may be flaking
But my smile still stays on
Whatever happens, I'll leave it all to chance
Another heartache, another failed romance
On and on, does anybody know what we are living for?
I guess I'm learning (I'm learning), I must be warmer now
I'll soon be turning (turning, turning, turning), round the corner now
Outside the dawn is breaking
But inside in the dark I'm aching to be free
The show must go on
The show must go on (yeah yeah)
Ooh, inside my heart is breaking
My make-up may be flaking
But my smile still stays on."
It's safe to say that Julia definitely has the "X Factor."
It didn't take the judges long to realize that, either. Her amazing voice will take her far in life, and she will probably leave a lot more audiences with their mouths open in shock.
Her performance proves that it doesn't matter how you look or what others think about you, it's what you think about yourself. She clearly has a lot of confidence and a lot more to offer as a star. To keep up with Julia's career, check out her Facebook page and YouTube channel.
Please Liked Video this with your friends and family.