Unfortunately, we don't get younger with years passing, but the attitude to age among women is different. Someone start to make botox injections noticing the first wrinkles while others are proud of their age no matter how old they are. Which ageing would you choose: natural or not too much one?
We chose 9 pair of starts of the same age. A woman on the left photo tries to look younger, and the one on the right photo avoids surgical procedures (at least essential ones). Whose position do you like more?
1. Lara Flynn Boyle / Charlotte Gainsbourg
1970 and 1971 years of birth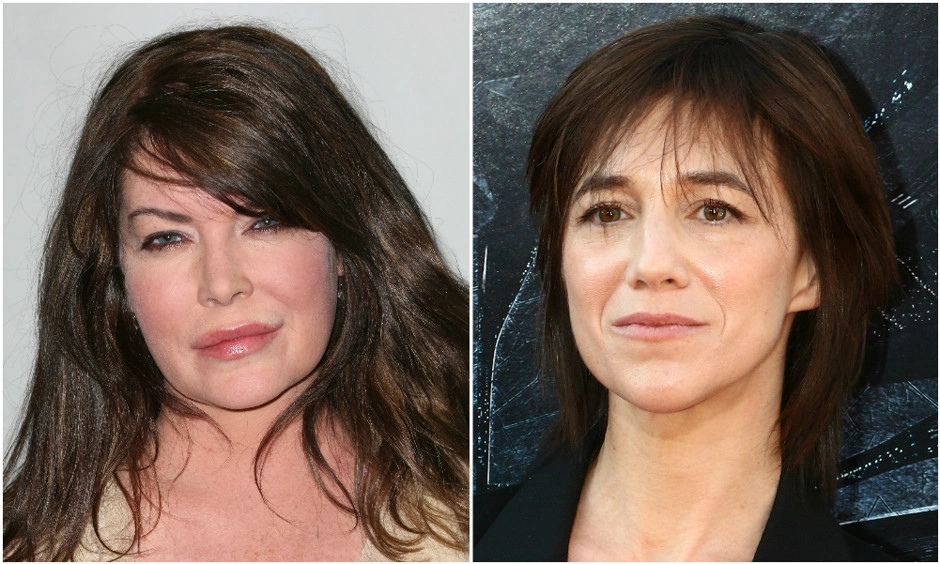 Lara Flynn Boyle, the star of «Twin Peaks», confessed that she is awfully afraid of age when she was 32 years old. After a moment's consideration she lifted her face, made lips and changed nose. This resulted in appearance that can hardly be recognised and the leading place among the victims of unsuccessful plastics.
Her age-mate Charlotte Gainsbourg who never had some outstanding appearance is not afraid of wrinkles and other signs of ageing.
2. Pamela Anderson / Laura Dern
1967 year of birth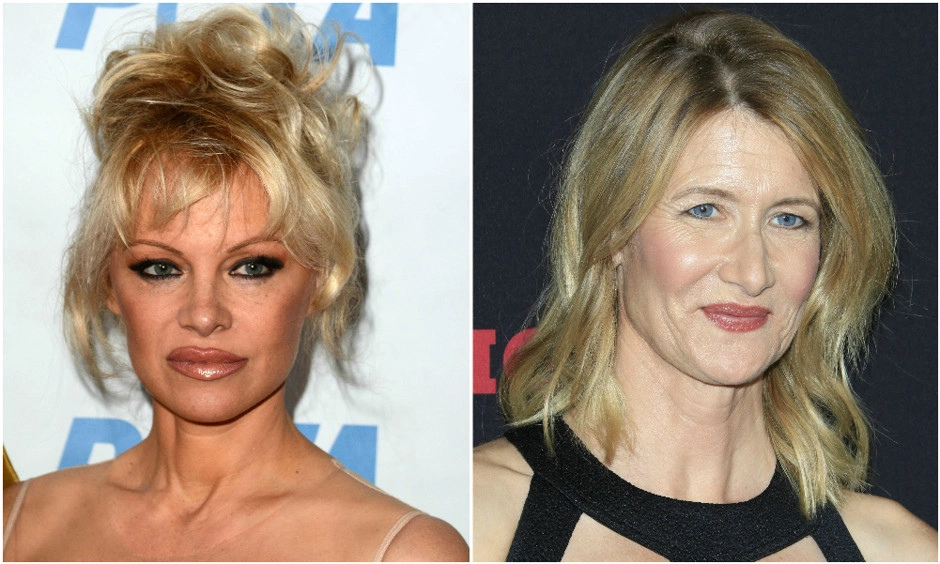 The "Baywatch" star never concealed that she was using botox injections for long time. She want to remain forever young and hates all signs of ageing.
On the other hand. Laura Dern, the favourite actress of David Lynch, looks like she is not interested either in injections or in tuck-up operations.
3. Donatella Versace / Yevgeniya Simonova
1955 year of birth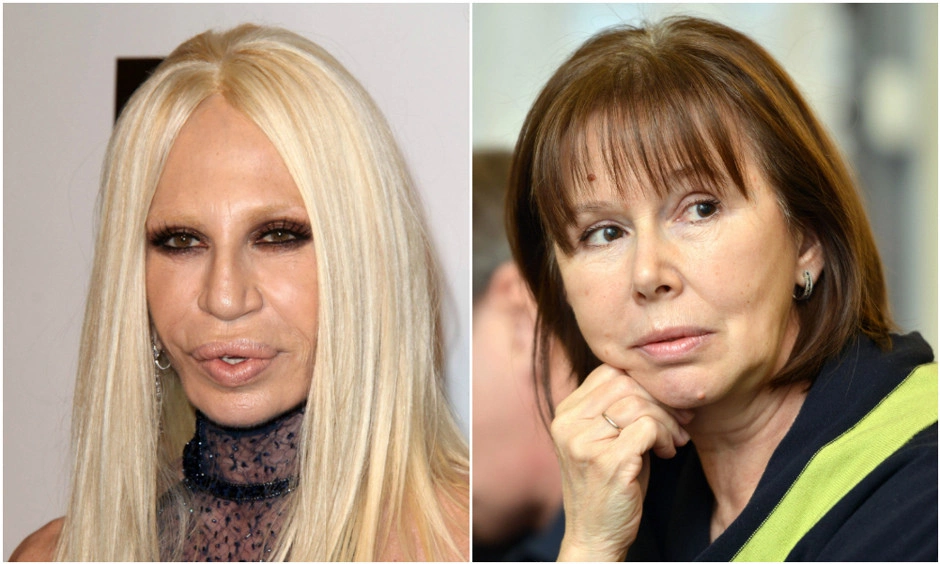 The face of the designer Donatella Versace "fades" each year because of unsuccessful plastic surgery.
Yevgeniya Simonova chose another way. She hates plastic surgery ad says: "I don't want someone else's face. Let it get old but remain mine."
4. Anjelica Huston / Julie Walters
1951 and 1950 years of birth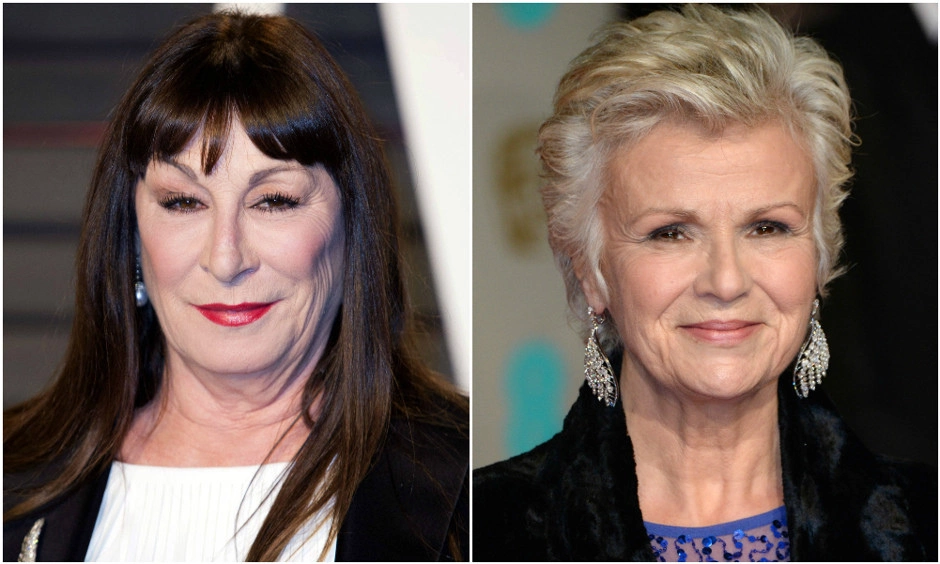 The star of «The Addams Family» never hid that uses services of cosmeticians and surgeons on a regular base. Looks like her visits are not always successful: in these days Huston's face reminds a mask.
Julie Walters who played mother of Ron Ron Weasley in the "Harry Potter" movies isn't afraid of getting old. Even if she uses beauty injections, she does this reasonably.
5. Jessica Lange / Meryl Streep
1949 year of birth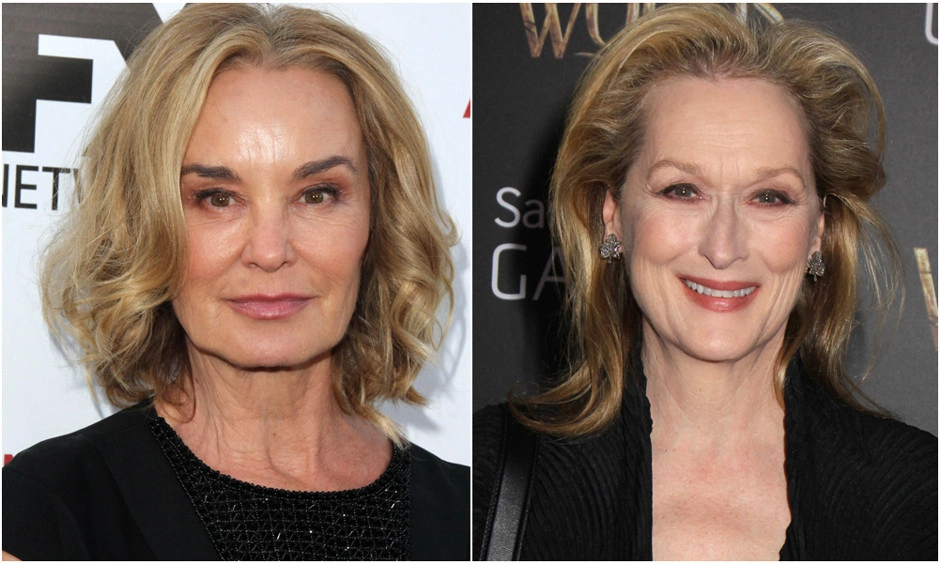 Not so long time ago, the star of «Tootsie» and the former beloved of Mikhail Baryshnikov claimed that she would never go under the knife. However, her views changed when she was 60. Since then, the actress almost doesn't leave the clinics. Specialists claim that she make the eyebrows lifting, changed cheek-bones and started to make lots of botox injections.
Meryl Streep thinks that surgical interference will not be useful for anyone: "Everyone like different things. I understand that it is hard to become older, especially for women. But I think that people look ridiculous when they «freeze» their faces."
6. Priscilla Presley / Helen Mirren
1945 year of birth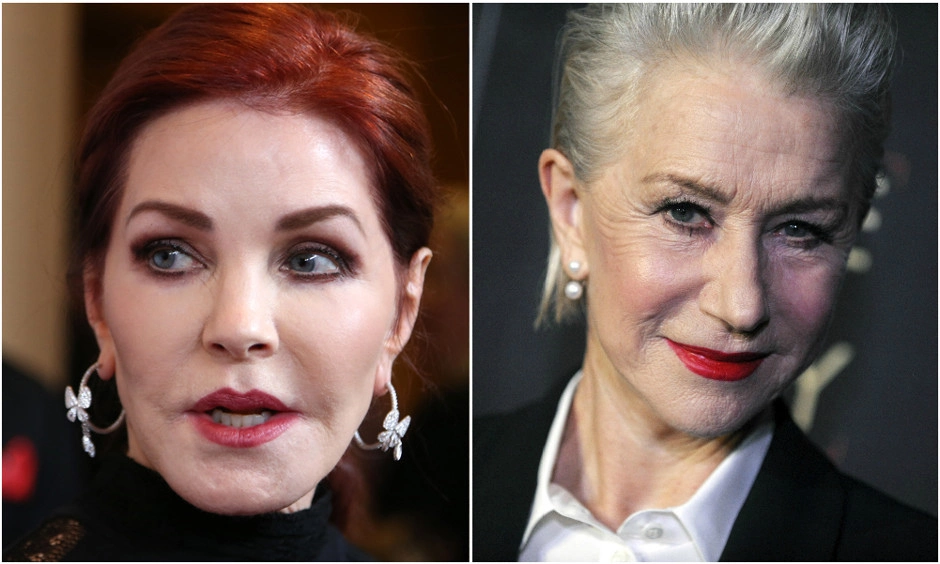 Priscilla Presley, the only wife of the musician Elvis Presley, had really lots of plastic surgeries trying to keep her beauty.
Helen Mirren doesn't chase eternal youth and claims that she never went under the knife. However, it is clearly seen on her photos that even if there were some interferences, they were minimal.
7. Sophia Loren / Alisa Freindlich
1934 year of birth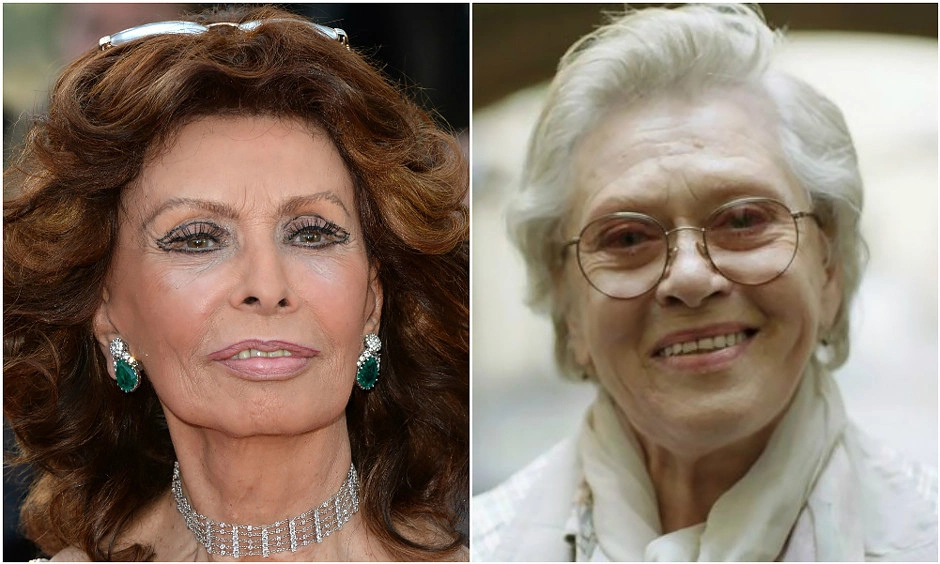 The great Italian beauty Sophia Loren always denies that she ever made plastic surgery, but her photos suggest the opposite.
Alisa Freindlich is less private. She confessed to journalists that she tries botox. But she didn't like the result.
She noted that her mimics changed, and it is very important for the actress. So, Alisa Brunovna never again experimented with anti-aging. She says that she doesn't like «overly lifted» faces of her colleagues.