A group of talented kids named Khiyla, Naima, and Ajanae are big Ellen Degeneres fans. The young Canadian dancers even choreographed a dance inspired by Ellen's moves. (Although we're pretty sure they are way better dancers. Sorry, Ellen.)
Well, the clip eventually reached the host, who was eager to meet the young dance troupe.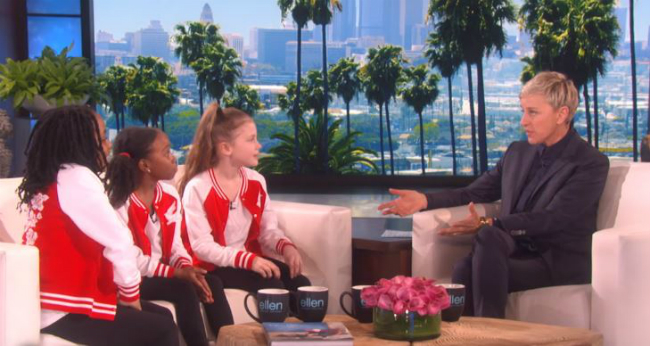 When Ellen asked Khiyla, Naima, and Ajanae what they loved about dancing, the trio answered that it made them feel so happy. Ajanae described it as putting in "her own bubble … with like unicorns." So cute!


They also shared with Degeneres a bit of their excitement to leave the much colder Toronto and visit sunny and warm Hollywood. Degeneres quipped that now that the girls had seen palm trees and the famous Hollywood sign, they were ready to go home.
Sure they'd head back to Canada, but not before putting on an amazing dance performance for the Ellen Show audience.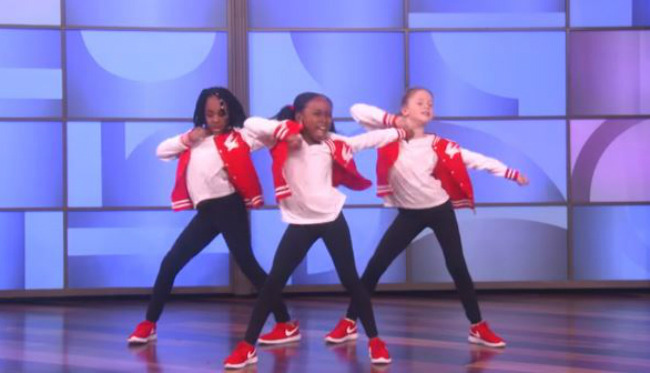 The trio has garnered quite a bit of attention for exhibiting dance skills beyond their years, and we wish them the best with their blossoming dance careers.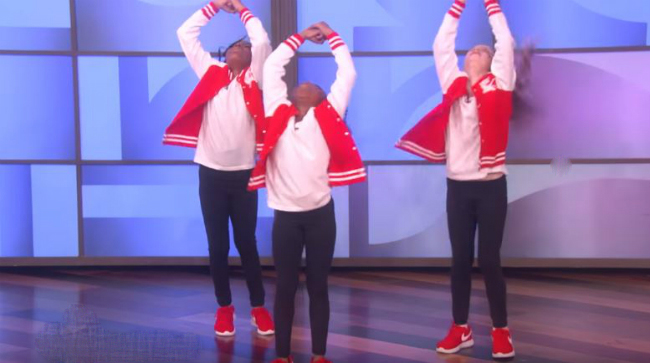 To see Khiyla, Naima and Ajanae dance for the Ellen Show, click the YouTube video below. If you're a fan of incredible dance performances, please share this story!