A kind gesture at a Long John Silver's in Amarillo, Texas, is making major waves after a bystander caught the touching moment on camera.
Scott Grubitz was picking up some lunch at the seafood chain when he witnessed a man who looked down-on-his-luck entering the restaurant.
Lots of businesses might have turned that gentleman away. Instead, Scott witnessed a scene of heartfelt kindness from one human being to another.
Like the man who got a job washing dishes when he had nowhere left to turn, the man who walked into Long John Silver's seemed desperate.
He walked up to the counter and asked for a cup of water. He got his water, but when he lingered, the store cashier disappeared into the back to talk to her manager.
It might seem like he had overstayed his welcome in the restaurant, though in fact, it was quite the opposite.
Scroll through below to read Scott's take on what happened next.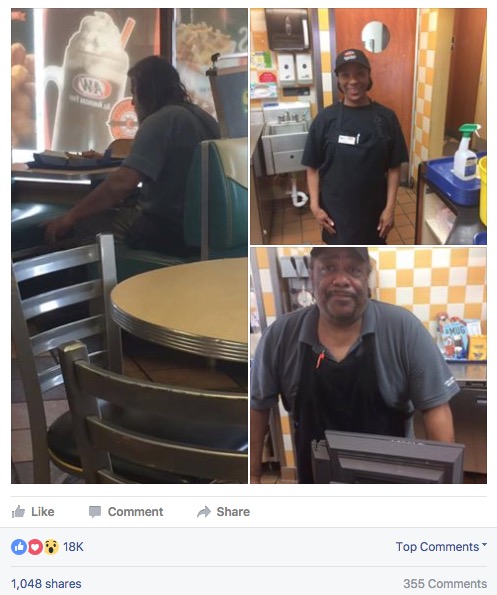 A Texas man named Scott Grubitz recently posted a series of photos to the Love What Matters Facebook page, and now the whole world is sitting up and taking notice.
The post depicts an act of kindness unfolding at a Long John Silver's in Amarillo, Texas.
People everywhere are impressed, with 18,000 reacting to the post and more than a thousand sharing the beautiful moment.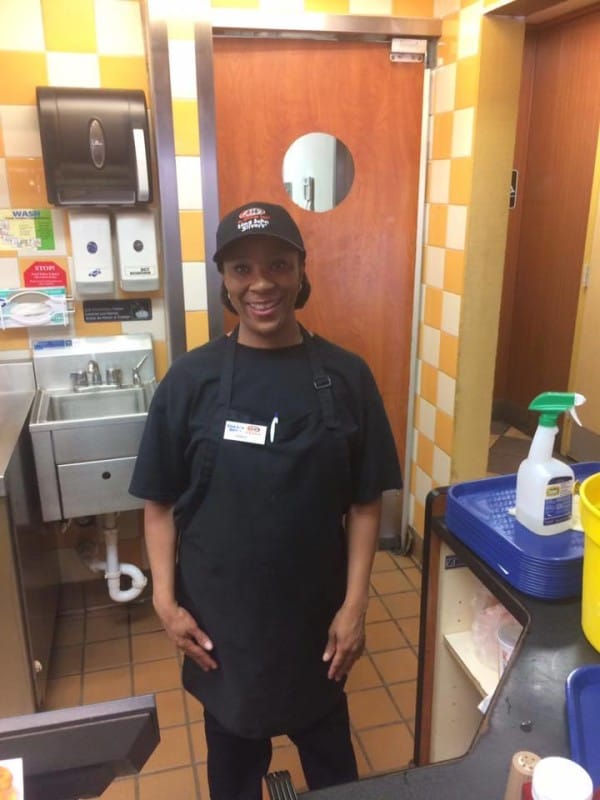 I was working in Amarillo today, which is rare for me. I thought I would try some Long John Silver's for lunch.
As I was sitting there, this gentleman came in and asked the lady at the register for a cup to put some water in.
With a big smile she politely said yes and handed him a cup.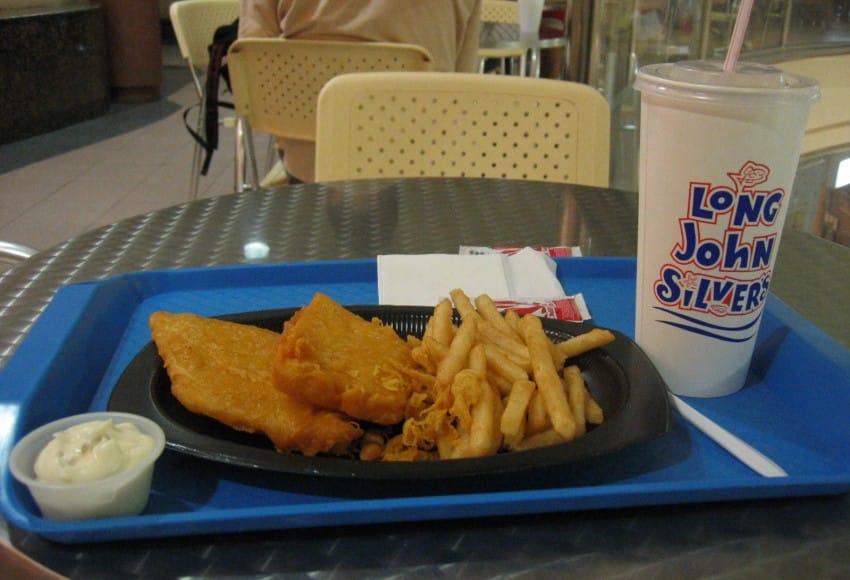 He was standing there enjoying the air conditioning and his water when she came out with a huge plate of food.
I'm try not to judge a book by its cover but he looked like he had no money and was probably very hungry.
He sat down and started eating.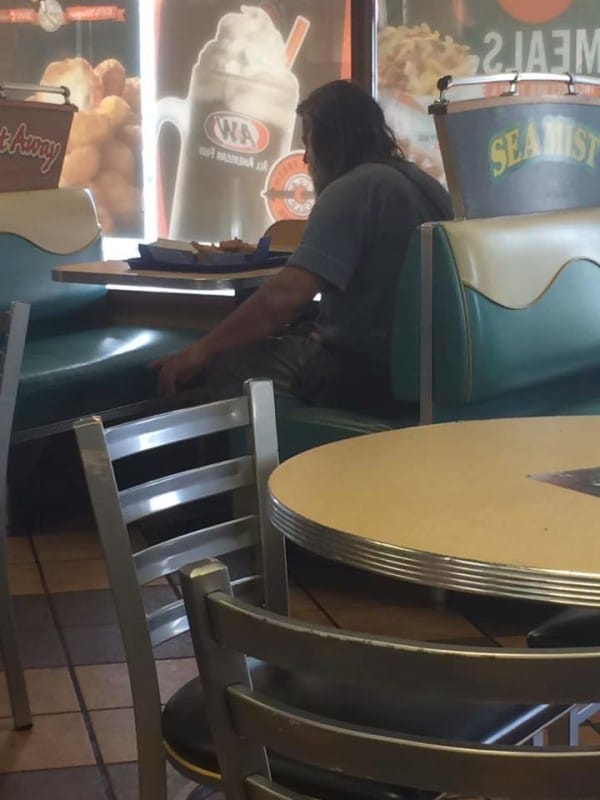 I got up to refill my Coke and told the kind lady just how cool that was and thank you.
She said the manager gave her permission.
I asked if I could snap a photo and told them thanks again.
I've always loved Long John's and this was just the cherry on top.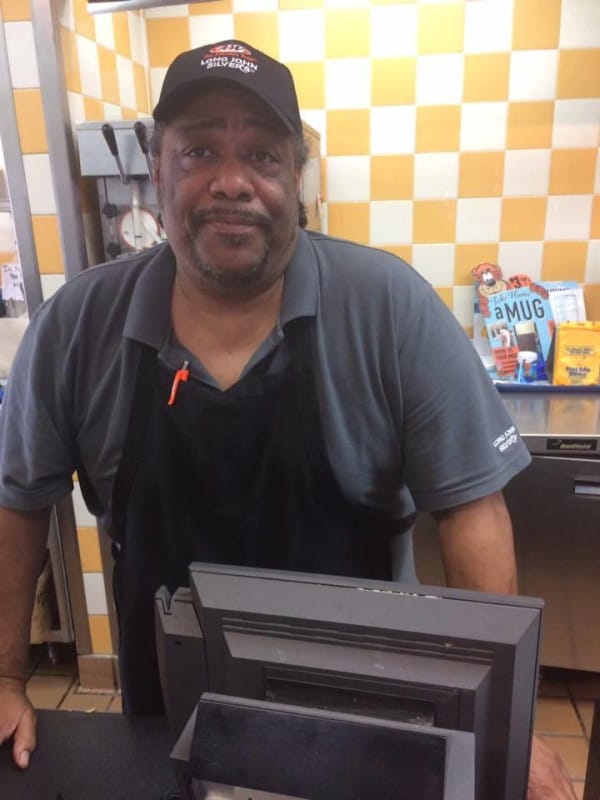 The manager said "Folks have been calling me Captain my whole life."
So a HUGE "THANK YOU" to CAPTAIN and the wonderful staff at the Ross location.
You folks are a real Class Act and I will definitely be returning.
I wish more places would do the same instead of tossing the food they don't sell in the garbage.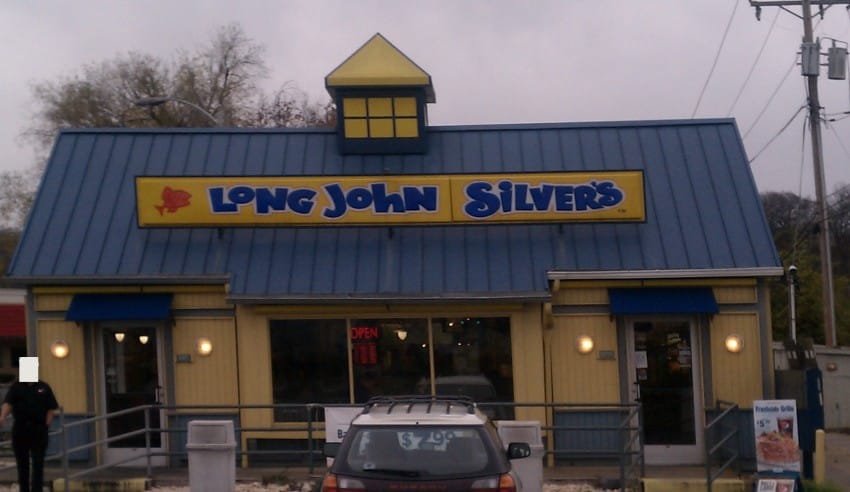 We don't know what happened to the hungry gentleman after he finished his meal, but we're willing to forget he'll never forget that act of kindness as long as he lives.
It's kind people like the Captain and his coworker who make this world a better place, and we're so happy that they were there that day.
If you love seeing everyday people performing acts of kindness, be sure to Liked Video and spread the word!