Have you ever heard the term baby sprinkle mentioned but not entirely sure what it means?
Well get ready for an overload of loveliness as we guide you in the latest spin-off trend that mums are going mad for, with an adorable new way to celebrate your little one's arrival!
What is a baby sprinkle?
A baby sprinkle, or baby sprinkle shower as it's also known, is the name for a mini-party a mum might have when pregnant with a baby that isn't her first!
The idea is essentially a toned down baby shower. Traditionally a baby shower 'showers' the mum-to-be with all of the equipment needed when welcoming a tiny human into the world. But, by your second or third (or fourth, or fifth!) child you probably have enough cots, prams and hand-me-downs to shake a rattle at. Therefore, you're probably more in need of just a little sprinkle, than a full blown shower.
Think of your sprinkle as a low-key get together where your pals can gift you with some necessities for the little one that you don't already have, and you can all raise a non-alcoholic glass to extending your family. There's no need to panic about a fancy venue, re-creating Pinterest-worthy decorations or crafting twee invites — for this one we think a WhatsApp group will do.
How to plan a baby sprinkle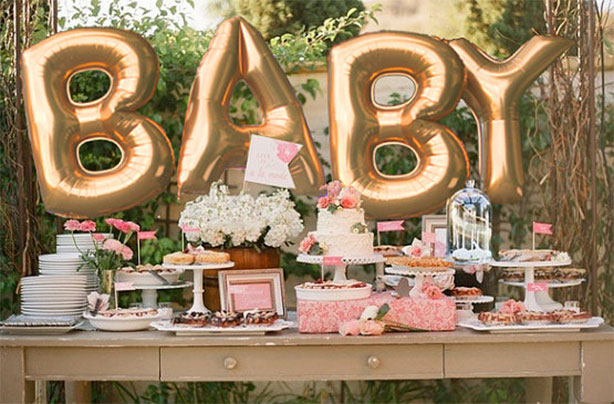 As we've said, there's no need to go over the top with a baby sprinkle, so if you're a laid back mamma this is perfect for you. However, even with a small gathering it's nice to create a relaxed and welcoming atmosphere, so here's some tips for planning a baby sprinkle.
Baby sprinkle food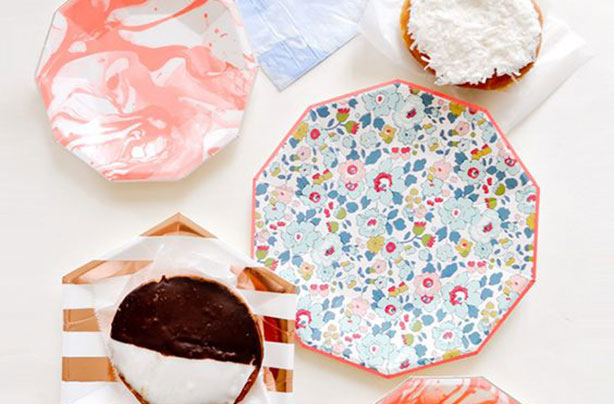 No-one's expecting a hot buffet or full on spread from you at a sprinkle, a few nibbles to keep people going is all it takes. For maximum ease go for snack foods that don't need cooking and can be served cold on a big plate so everyone can help themselves.
Savoury snacks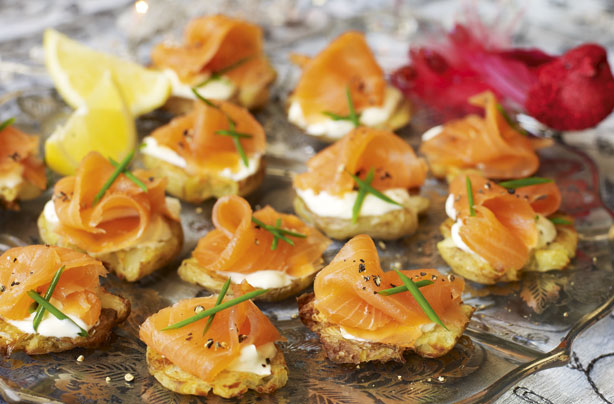 These simple savoury snacks are perfect for feeling like you've provided some substance with minimal effort!
Steak on sticks
Beetroot blinis with garlicky mushrooms
Crushed potatoes with smoked salmon
Beetroot and goats' cheese crostini
Sweet snacks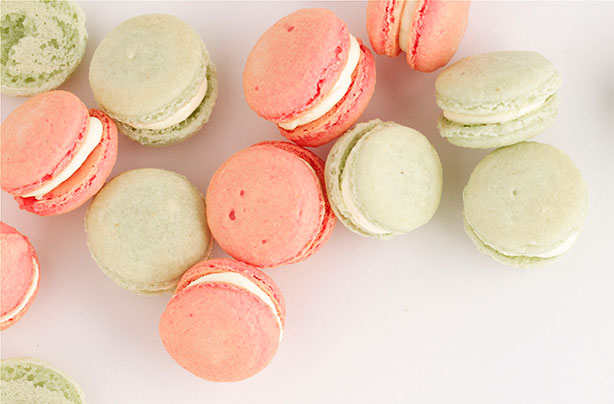 We've got a delicious selection of sugary snacks that adhere to the baby sprinkle theme and will your guests licking their lips.
Cupcake cake pops
Easy macaroons
Chocolate honeycomb mouse pots
Cake ideas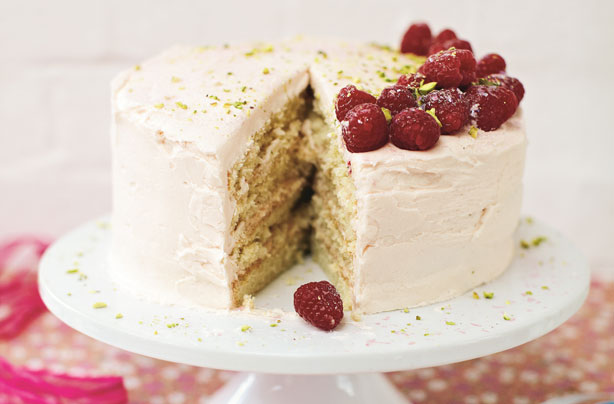 A celebration often calls for cake, and if you're planning on making the cake the main event try one of these low-fuss but high-impact ideas.
Stacie Stewart's raspberry, rose and vanilla cake
Mini Victoria sponges
Mini raspberry and frangipane tarts
Mini meringue kisses
Baby sprinkle drinks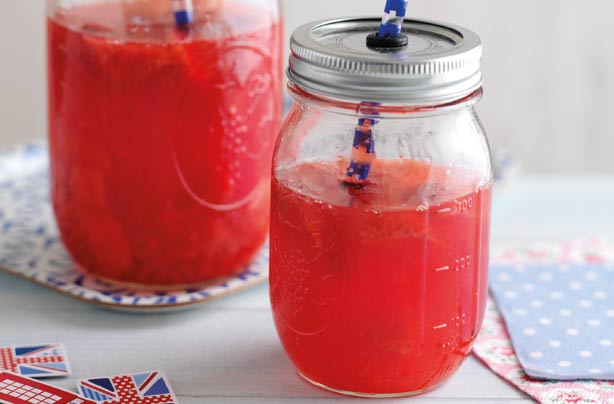 Strawberryade makes a refreshing alternative to cocktails at a baby sprinkle!
Seeing as the mum-to-be will be staying away from the tipple it's tasteful and let's face it, cheaper, to make a fruity soft drink for all to enjoy. It's super easy to make these seem fancy, some of our favourites are the mint and apple cooler and strawberryade but we have a whole selection of drinks recipes to try if these don't float your boat.
Baby sprinkle decorations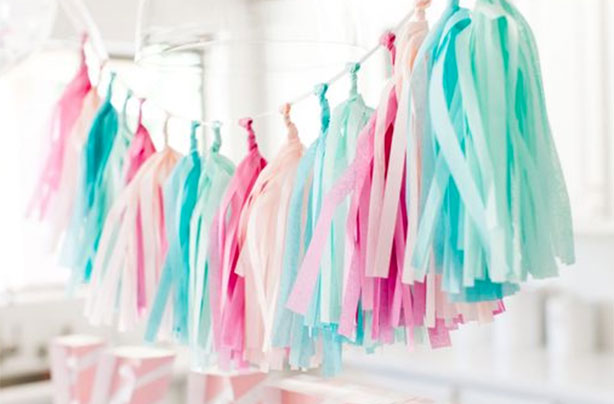 As previously mentioned, there's no need to start having Pinterest induced heart palpitations, with this type of gathering you could choose to have no decorations at all, but if you fancy adding a few touches here's five easy ideas.
1. Bunting, bunting, bunting
There are so many pretty, paper decorations that you can buy or make that will make a huge difference to your space. Bunting, paper tassels, paper pom poms or a banner would all work well and all it takes is hanging them across a door frame or down one side of the room.
2. Try some tableware
If in doubt simply use some colourful table wear to show a bit of celebration spirit. You can pick up some cute paper plates, napkins and patterned straws from anywhere from gift shops to supermarkets. By laying out some napkins on the table or popping a pretty straw in a glass you instantly create a party look.
3. Say it with flowers
A seriously easy way of dressing up the room a little is a simply a big bunch of flowers placed in a large vase and placed on the table with some drinks or in the centre of a coffee table. Not only do they brighten up a place, they smell lovely too.
4. Go big on balloons
No-one loves taking to Instagram more than when there's some trendy balloons to take pictures of, especially confetti filled or lettering ones! Whether it's simply tying some colourful balloons to your curtain pole, or arranging a giant B-A-B-Y around your room,it certainly gives things a little jazzing up.
5. Make food the feature
A sure-fire way of signalling it's going to be a good time is cake, and if you'd rather spend your pennies on sweet treats than decorations (and we don't blame you) getting a decorated cake makes a stand-out feature and a party feel.
Guest list
A baby sprinkle is a much more intimate affair than your usual baby shower, so it's normal to have just close friends and family in attendance. Another common reason for having a baby sprinkle is for a mum who's expecting a rainbow baby and therefore might want people around her that will be sensitive to her situation.
Presents
By the time the sprinkling comes around a second, third or even fourth time mums will have many of the big things that they need for their bundle of joy. This means you can leave the buggy, high chair and endless clothes off your list and bring some practical basics instead. Here's some ideas to get you started…
Nappies
Formula (if the mother is not breastfeeding)
Nipple cream
baby towels
Baby sponge
Nappy sacks
Changing mat