Living in the city often means having to put up with a tiny apartment. That's why it's important to use every inch of your home as intelligently you can so that you can create more living space and realize its full potential. So here are some useful tips for making best use of the space you have…
1. Fruit
When you have a particularly small kitchen, fruit bowls take up way too much space on worktops. But it doesn't have to be like this — simply hang any bowls you have from the wall. As well keeping all fruit and veg that doesn't need refrigerating in one central location, this method gives you more room when you're preparing meals.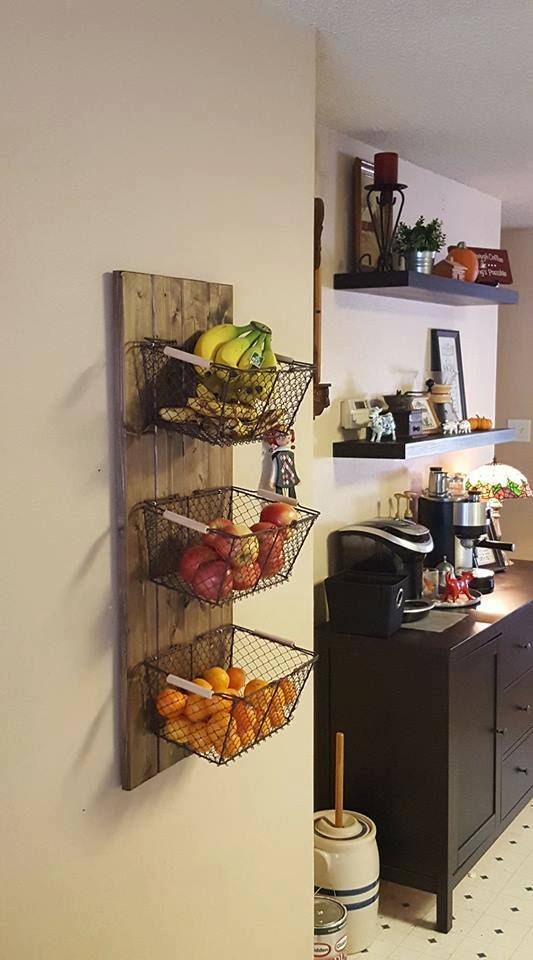 2. Washing machine
You can keep all of your washing powder and detergents in the space between your washing machine and dryer. The washing machine itself can also be used as a worktop for folding clothes or doing the ironing. You can then hang up any clothes using the space above the washing machine by installing a rail.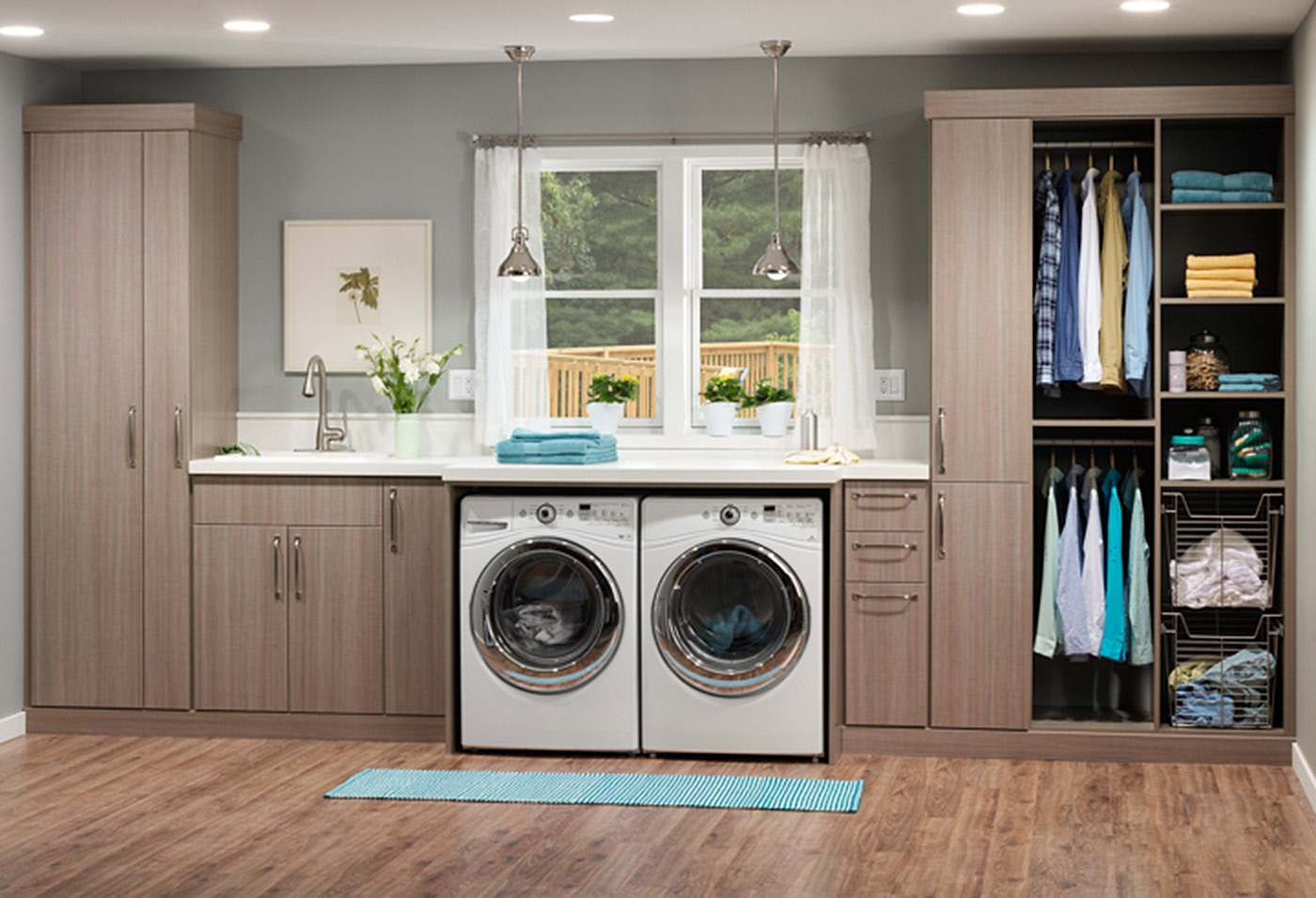 3. Ironing
Ironing boards can take up a lot of space in the laundry area. That's why it might be worth investing in an ironing board that folds out from the wall.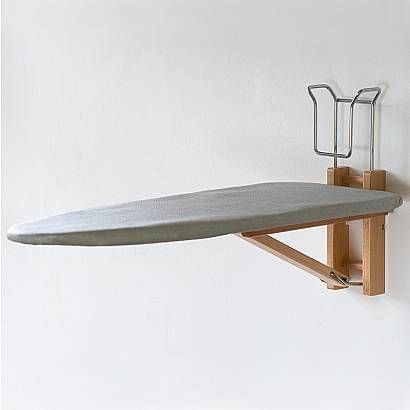 4. Drying laundry
Now the ceiling is probably not the first place you'd think of when trying to find ways to save space. However, this part of your home can be used smartly if you install a hanging laundry basket from it. This trick will save you valuable floor space.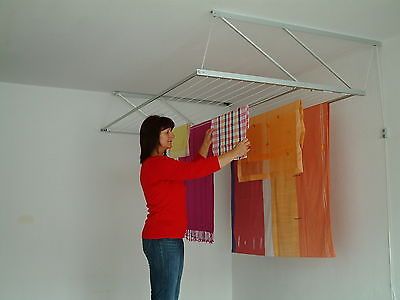 5. Dirty laundry
Here's a final tip for your laundry. Stack boxes on top of each other in a tall bookcase by sliding them into the grooves as shown in the image. Then label each box indicating the washing temperatures or whether it's a «white» or «color» wash.

6. Wine rack
Though not everyone drinks wine, this is a smart storage solution. A well-designed wine rack can save plenty of space by storing bottles and glasses in an economical way.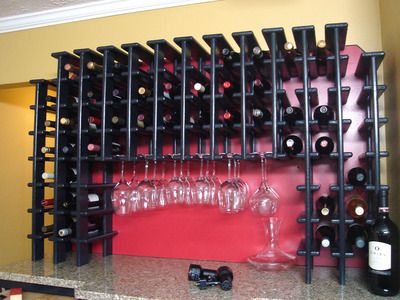 7. Under the stairs
The area below the stairs can usually be used in an efficient way. Some people keep their books there, while others use it as a pantry. It doesn't stop there though — you can use the area as a cozy little reading corner or somewhere to simply relax.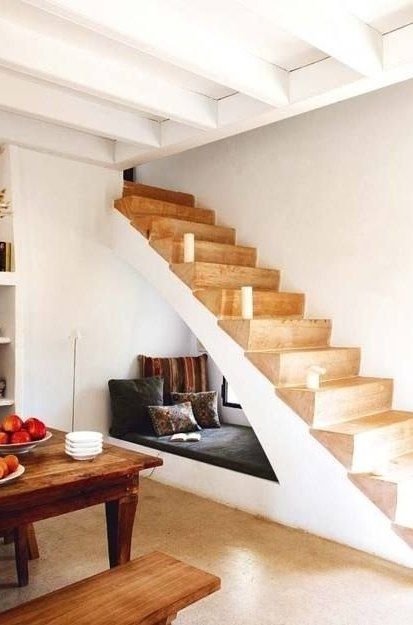 8. Doorway
When there's more than one person living in the house, it can get pretty chaotic with shoes around the doorway. To avoid this problem, invest in a decent shoe rack where you can keep a pair of shoes on each level. Shoe clutter should then be a thing of the past.

9. Spices
Those of us who like to cook often have trouble finding somewhere to keep our spices in our tiny kitchen cabinets. So have you ever thought about installing a spice rack inside the cabinet door? Very clever!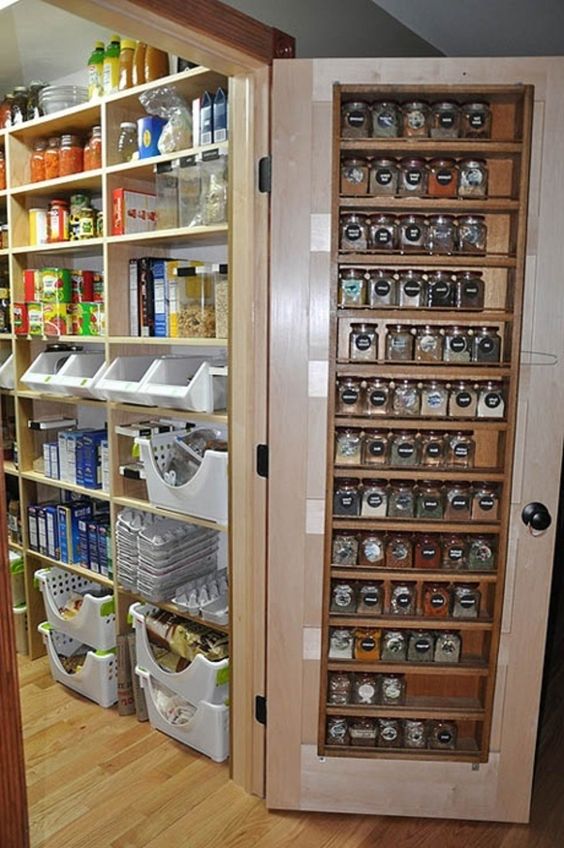 10. Tires
If you have a garage, you'll know how quickly it can become cluttered. To create more space to tidy up, it's best to see to those tires first. Simply hang the tires on large hooks mounted to the wall and they'll be out of your way for good.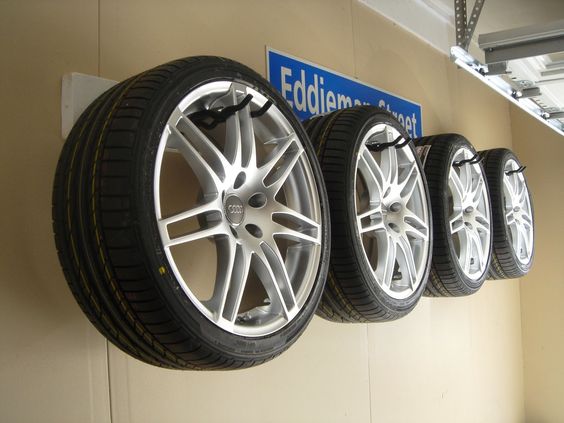 11. Drinks crates
Do drinks crates take up way too much space in your kitchen or pantry? We recommend buying a rack for them or building your own. As in the picture, it's best to have each shelf on the rack angled downward so that the bottles can be removed from the crate more easily and there's no risk of them falling out.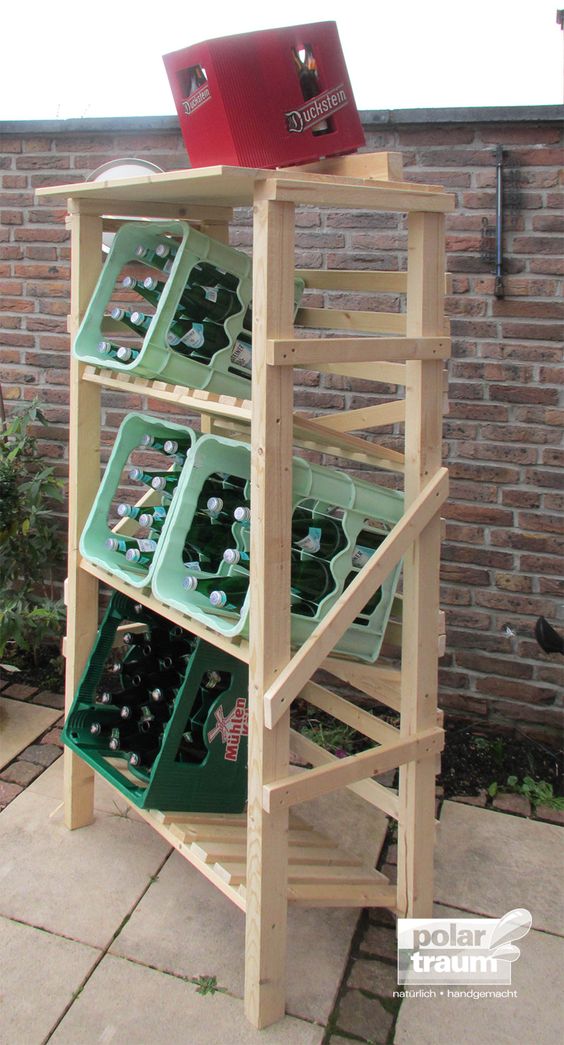 As you can see, using your space efficiently is hardly rocket science — all it takes is several simple tips. Bear in mind that your walls can used for installing various mounts and racks. You should also opt for narrow, tall bookcases if you want to save space.