When his mother asked him to do her the little bitty favor of building her a house, Caspar Schols from Eindhoven in the Netherlands started working.
And working…
And what emerged when he was done is incredible.
Caspar's mom had long dreamed of having a little cabin — a haven tucked into the natural surroundings. This place on the bank of a pond seemed like the perfect spot for it.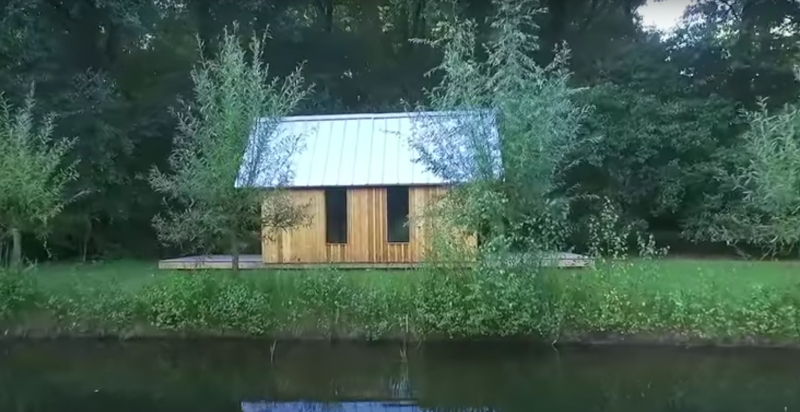 Caspar has never seen the inside of an architecture school but he still had some ideas. It was supposed to be a small garden house. He would use robust Douglas fir to build it.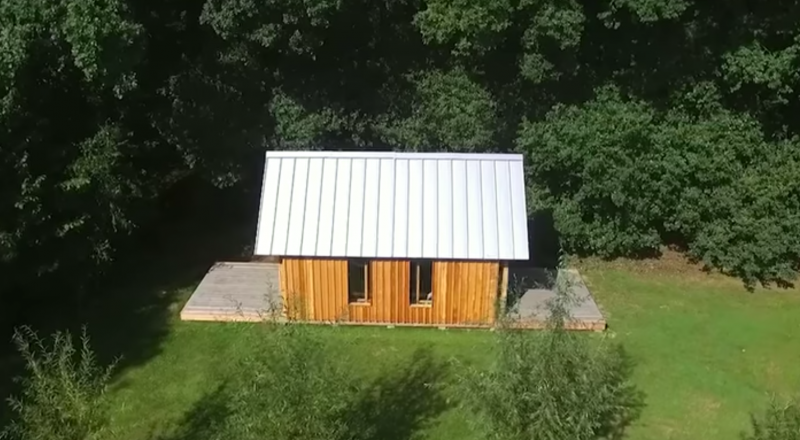 No sooner said than done. It took him just six months until the work was finished. Punctually, on her birthday, Mom would cut the celebratory ribbon and the place would be hers.
When you see it from a distance, you can't tell at all how extraordinary it is. But you wave a hand…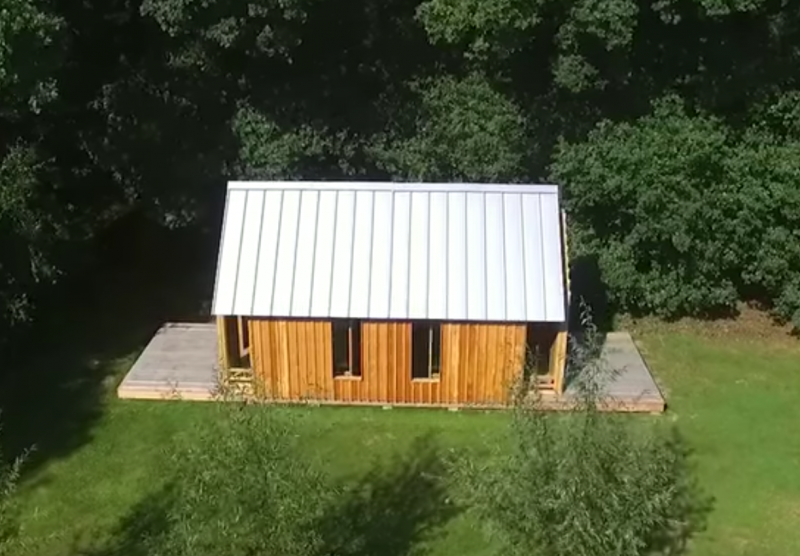 … and the house divides in the middle and two gables slide out on each end. It almost looks like two houses were just pressed together.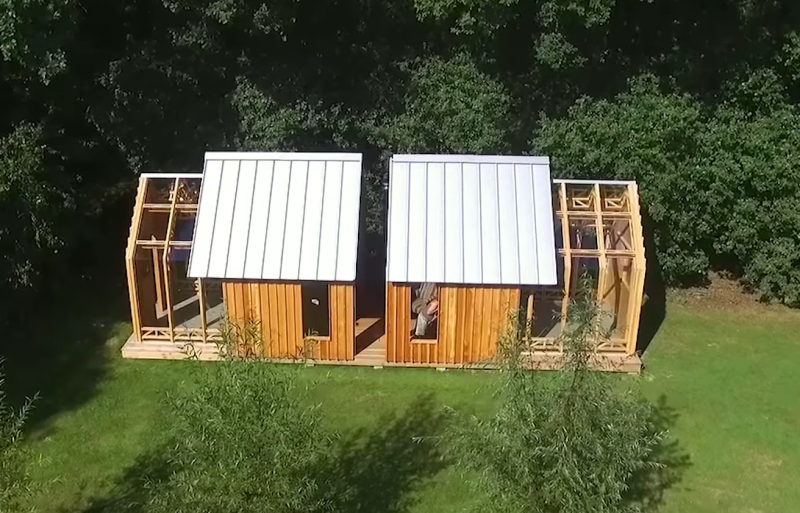 As the gables move outward, the interior becomes ever roomier. But the transformation isn't even complete. Look at this: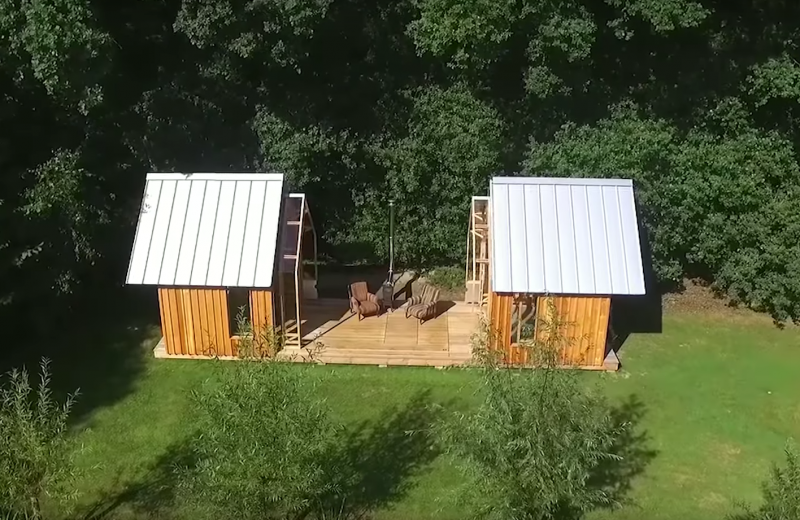 It's only when you see both outer frames pushed to the maximum distance apart that you realize how the middle of the house can become a sunroom or winter garden. It even has a little wood-burning oven! You just have to push the glass walls back together and you're protected from the wind and weather.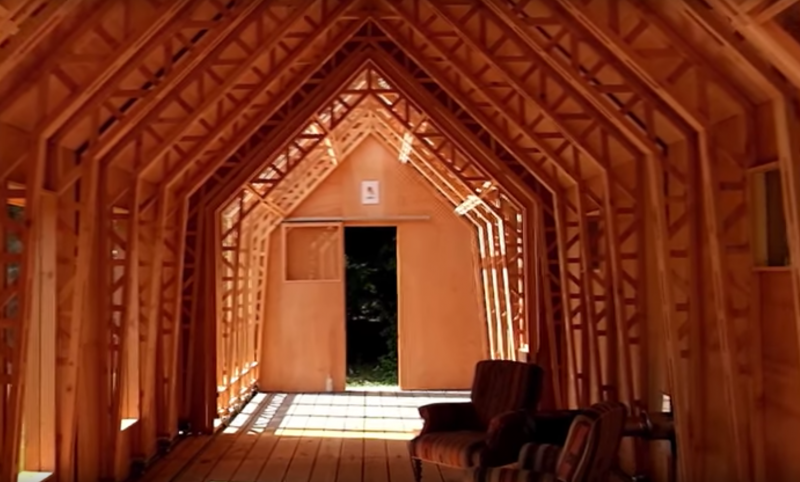 A view of the interior will take your breath away. The natural play of light is really impressive.
«I was looking for a design with a lot of flexibility,» explained Caspar. «If possible a design that has the flexibility of clothes. You should be able to get away with changing the layers of the house almost as easily as changing clothes when desired.»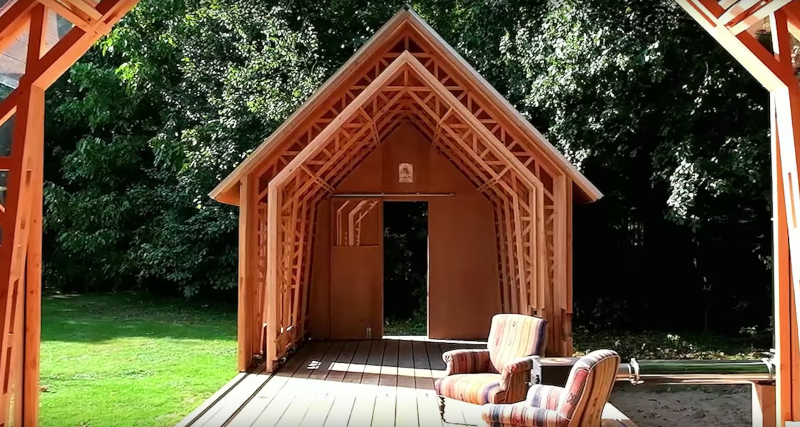 His mother could hardly believe her eyes when Caspar first showed her all the different possible transformations the house offers. She was instantly enthusiastic — and bursting with pride at her son's handiwork.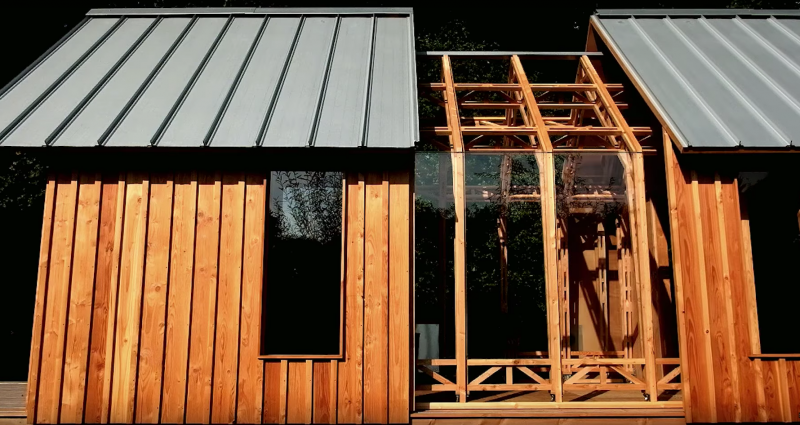 She loved the possibility of cozy evenings by the fire just as much as the option to throw dinner parties with friends right there under the night sky. Plus, her grandchildren are invited to use the house as a stage for their theater and dance performances.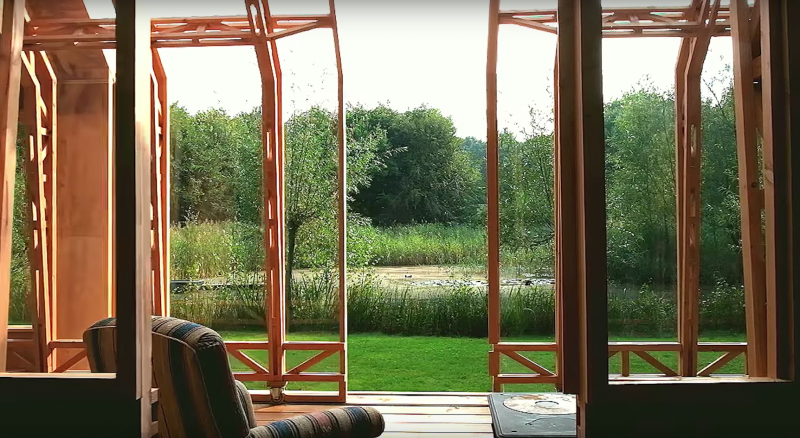 Everyone in the family is ready to spend an evening under the twinkling stars and eat their breakfast the next morning out on the terrace.
It sure is worth the second glance you need to appreciate this little garden house.
Here you can see more shots of the house or watch the video below:
As the old saying goes, you can't judge a book by its cover. An ordinary-looking woodshed turns out to be a magical, transforming pavilion that this family will surely enjoy for generations to come!