Most of us have had the majority of our lives well documented through pictures and videos, but nowhere as much as the celebrities who have found a home in the spotlight. Celebrities are closely watched by the public from that first star-making turn to the height of their careers. Many stars have reinvented themselves throughout their careers, which has made them look drastically different from their debuts that caught the world's attention.
A life in the limelight can certainly take its toll, and aging in Hollywood is a much different process than it is for the average person. With that, there are a variety of factors that have led to these stars' changes in appearance.
Along with their career highlights, here are 24 celebrities who have changed beyond recognition since their big Hollywood break.
1. Courteney Cox.
Fans remember Courteney Cox best for playing Monica Geller on the popular sitcom Friends. After the show's 10 season run, Cox continued with television as an actress and producer, which earned her her first Golden Globe nomination for Cougar Town. She's since taken a break from the small screen, but has continued producing with a docu-series and comedy project on the horizon.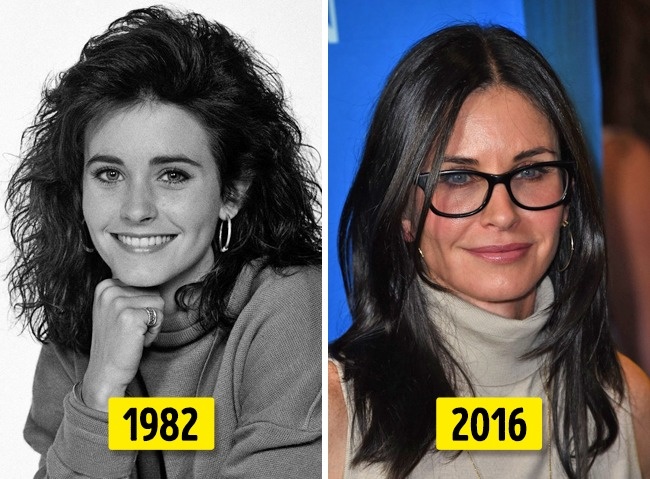 2. Katherine Heigl.
Her role as Dr. Izzie Stevens on the long-running hospital drama Grey's Anatomy catapulted Katherine Heigl into stardom. After leaving the show, Heigl went on to star in a number of successful romantic comedies. She's since returned to television and will be seen next on the eighth season of the hit lawyer show Suits.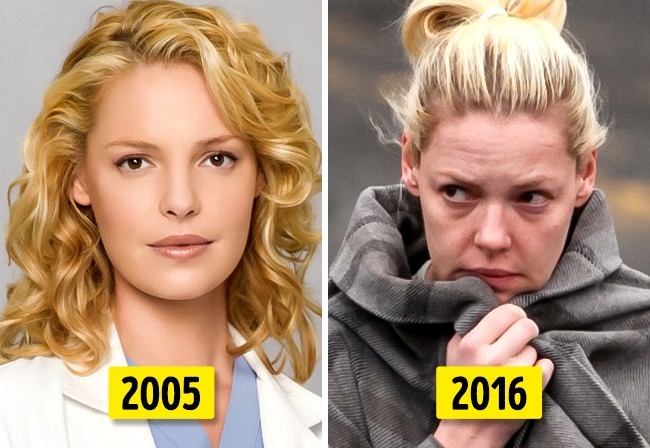 3. Neil Patrick Harris.
Harris started his career at a young age by playing the title character in the show Doogie Howser, M.D.. His success continued when he went on to play the ever-quotable womanizer Barney Stinson on How I Met Your Mother. Outside of taking on various acting roles, Harris has dabbled in hosting a variety of television game shows.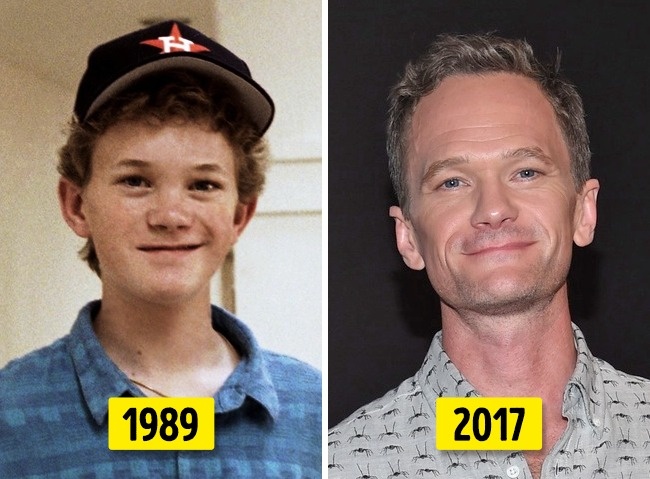 4. Jennifer Garner.
Jennifer Garner took on a number of small roles in the entertainment industry before she gained recognition for her role as a CIA officer in Alias, a performance which also earned her a number of accolades. Garner has since enjoyed an acting career that only continues to thrive.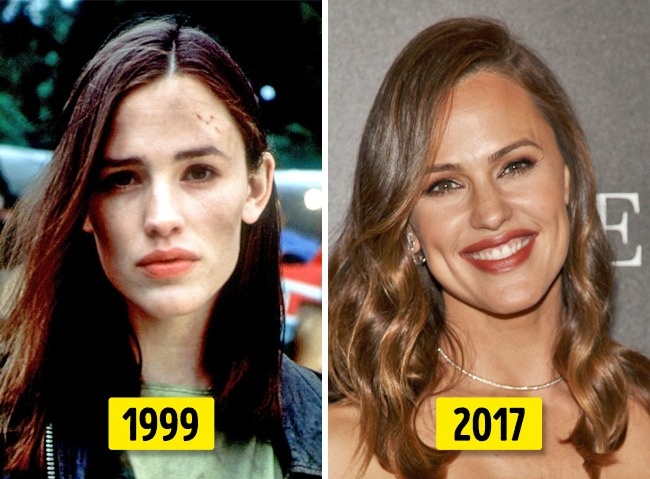 5. Richard Gere.
For a career that started off on the wrong foot, Richard Gere eventually went on to become one of Hollywood's go-to leading men. After his star-making role in American Gigolo, Gere has taken on a number of versatile roles in film and television, many of which have been well-received.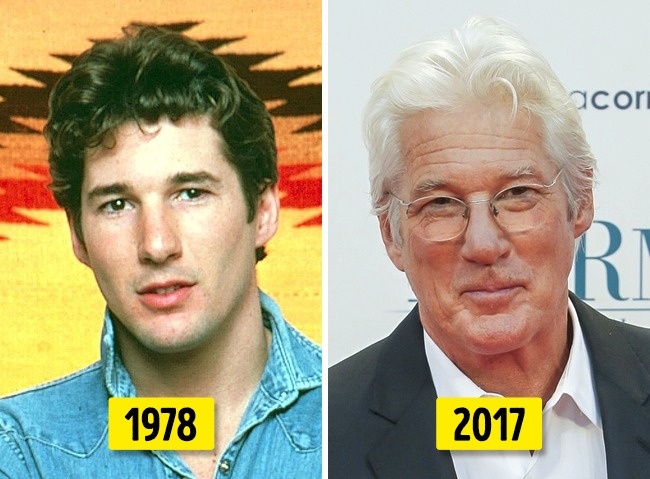 6. Bono.
Paul David Hewson has become celebrated for more than being the frontman of the wildly successful rock band U2, he's now widely recognized for his philanthropic efforts for social justice causes. U2 has shown no signs of slowing down since they were formed back in 1976, and continue to make the world a better place in the process.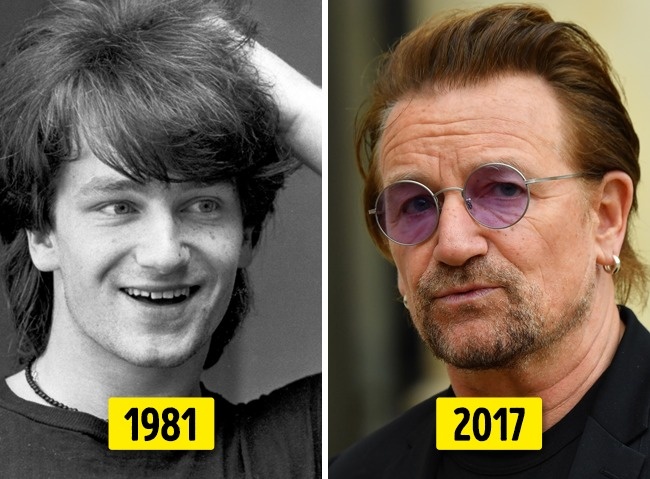 7. Catherine Zeta-Jones.
Catherine has received numerous accolades for her extensive work in film and on Broadway. She took a three-year sabbatical from acting after giving a Tony-winning performance in the musical, A Little Night Music, and another in 2013. Last year, Zeta-Jones returned to acting for Ryan Murphy's Feud, and can be seen next playing a notorious drug lord in a Lifetime television film.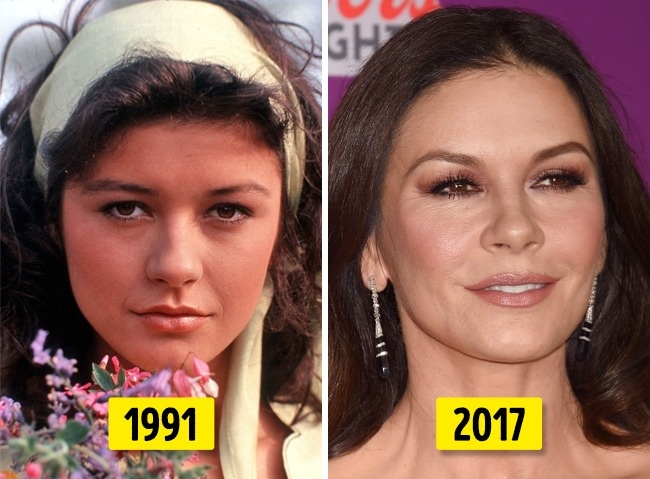 8. Robert Downey Jr.
Robert Downey Jr. made his acting debut at the age of 5, which led to a successful career in his youth. However, a period of legal troubles and substance abuse stunted his star power. After achieving sobriety, Downey Jr. made a major comeback and managed to top Forbes' list of Hollywood's highest-paid actors three years in a row.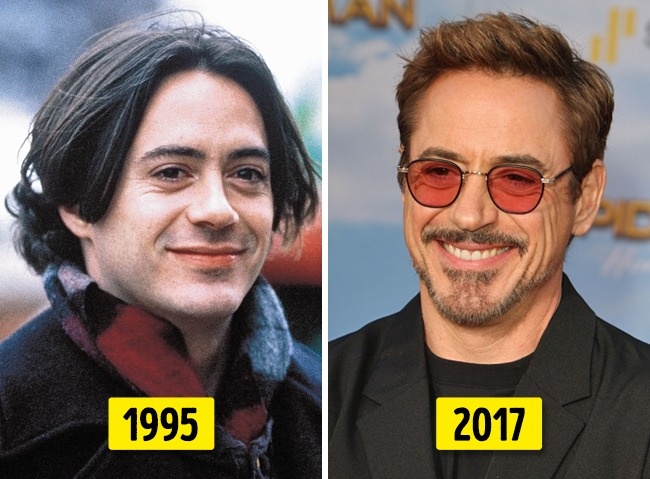 9. Kylie Minogue.
Australian singer Kylie Minogue first gained attention when she appeared on the soap opera Neighbours, but it was her music career that followed which solidified her place as the "Princess of Pop." She went on to become Australia's highest-selling artist of all time and isn't planning on stopping anytime soon. Minogue's expected to release a brand new pop album this year.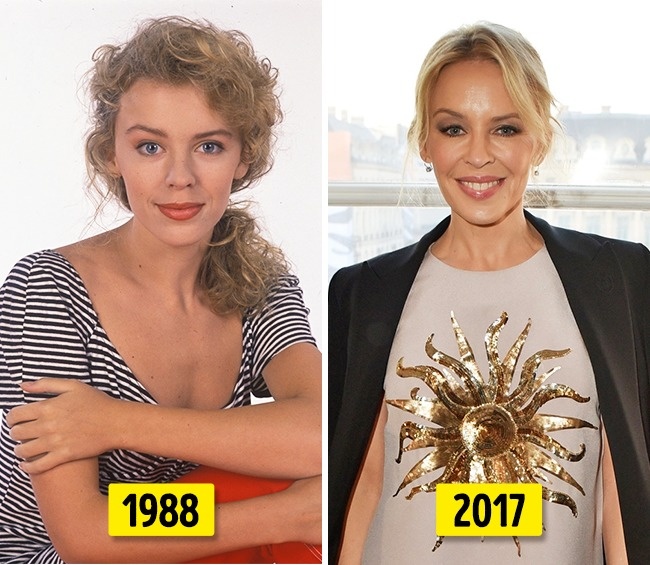 10. Sarah Jessica Parker.
Parker started her career at a young age on Broadway but rose to fame after playing the iconic character of Carrie Bradshaw on the HBO series Sex and the City. Parker has continued to partner with HBO, starring in Sharon Horgan's Divorce as well as creating her own content for the network with her own production company, Pretty Matches.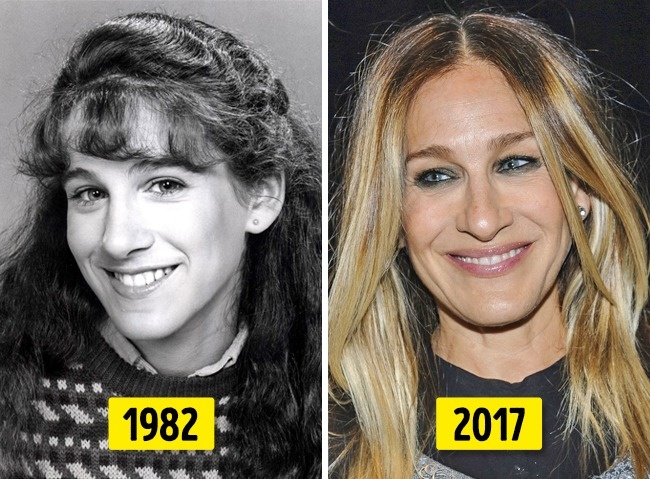 11. Colin Firth.
English actor Colin Firth gained worldwide attention after playing Fitzwilliam Darcy in the television adaptation of Jane Austen's Pride and Prejudice. He went on to enjoy a lustrous and highly-acclaimed acting career which has earned him some of the highest honors in the entertainment industry. With a number of films on the horizon, Firth has no plans of slowing down yet.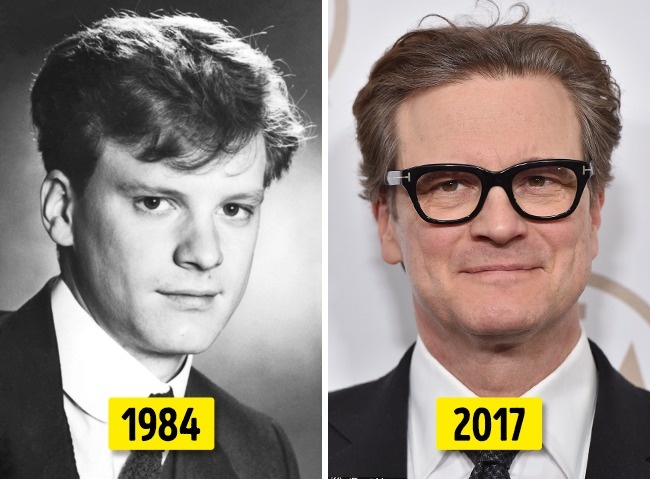 12. Renée Zellweger.
Academy Award-winning actress Renée Zellweger started her career with a not-so-well-received horror sequel, Texas Chainsaw Massacre: The Next Generation. However, she found her spot in Hollywood after starring in a number of critically acclaimed hits. She took a six-year break from acting but returned to reprise her star-making role as Bridget Jones for a third film of the popular franchise.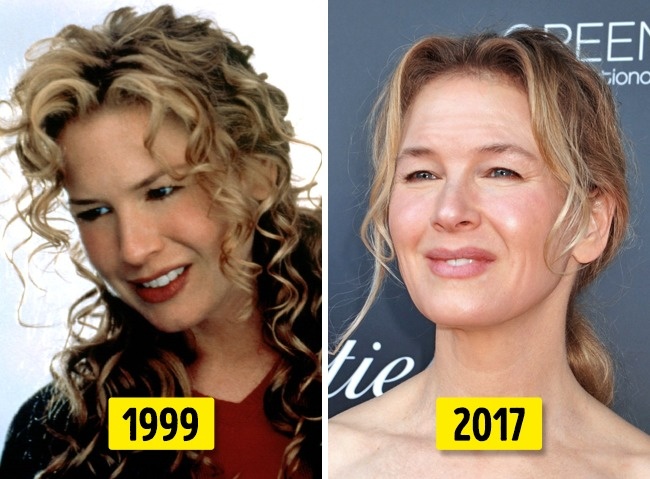 13. Rihanna.
Rihanna was discovered in Barbados and went on to become one of the best-selling artists of all time. The Diamonds singer has become known for constantly reinventing her style and her career has taken multiple paths outside of music. In 2012, Forbes named her the fourth most powerful celebrity.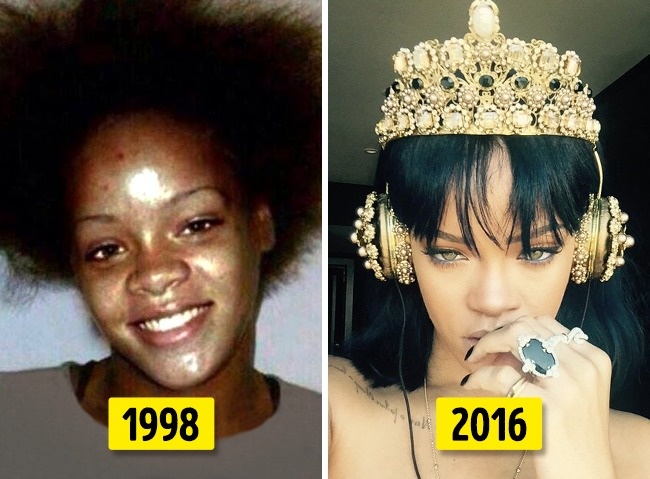 14. Jude Law.
The English actor gained international attention for his role in Anthony Minghella's The Talented Mr. Ripley in 1999. Ever since, Law has been a Hollywood heavyweight and has also established himself as an accomplished stage performer. He recently made headlines when he appeared in HBO's drama series The Young Pope.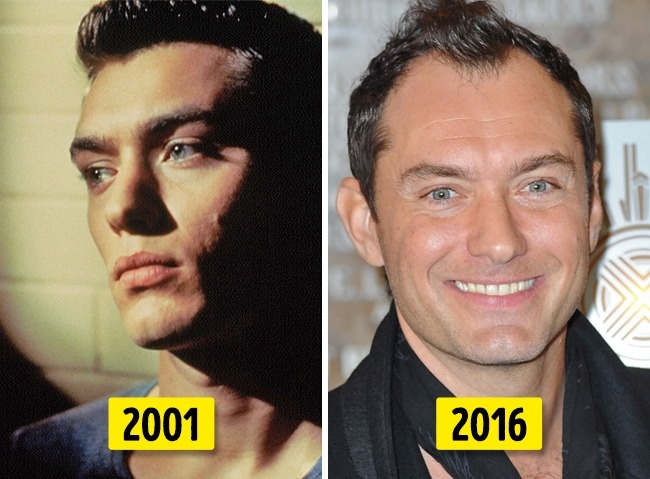 15. Alec Baldwin.
Baldwin broke into the scene when he appeared on the television drama Knot's Landing. His star power only continued to grow as he took on bigger roles in well-received movies. Since 2016, Baldwin has been juggling his acting career with hosting the game show Match Game, and regular cameos as Donald Trump on Saturday Night Live.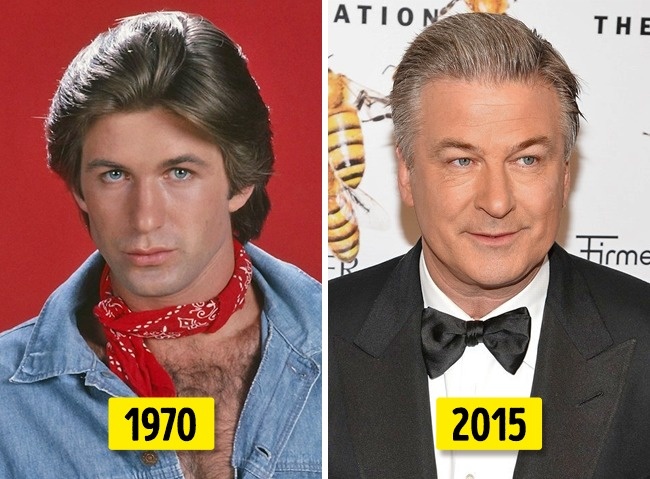 16. Macaulay Culkin.
Breaking into the entertainment industry as a child actor, Macaulay Culkin was regarded as one of the most successful child stars since Shirley Temple. He took a break from the spotlight, and though he's taken on the occasional acting gig, he's mainly focused his career on pursuing other artistic endeavors.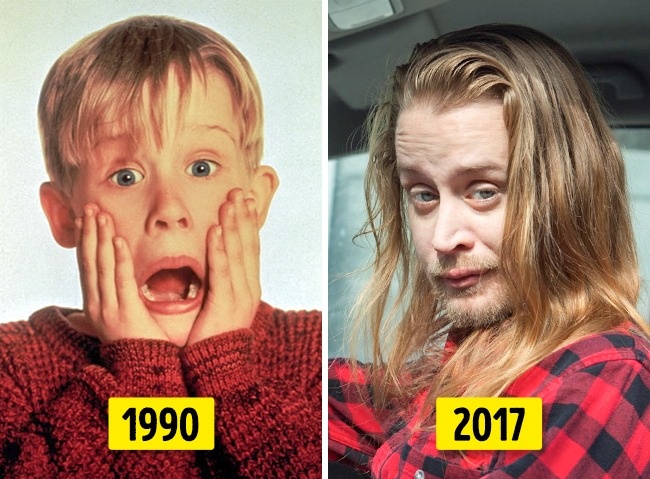 17. Mila Kunis.
Kunis was a television favorite for her role as Jackie Burkhart on the popular sitcom That 70's Show, but she found her place on the big screen after appearing in the acclaimed romantic comedy Forgetting Sarah Marshall. Kunis has continued to enjoy a thriving film career as well as voicing the character of Meg on the long-running animated series Family Guy.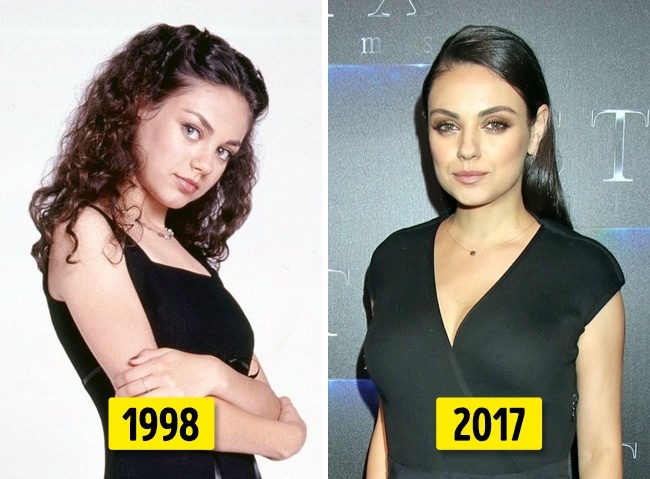 18. Antonio Banderas.
After being spotted by director Pedro Almodóvar, Banderas went on to appear in a number of his films, which eventually led to a career in high-profile Hollywood movies. With an extensive filmography, Banderas is still continuing to act and has a number of movies in development in which he's set to star.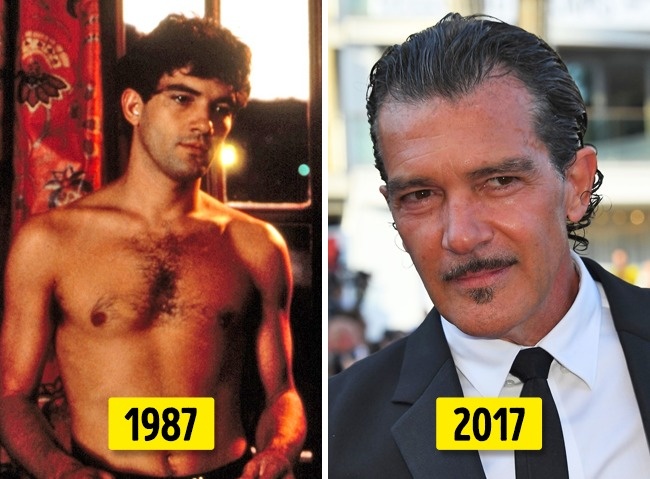 19. Ryan Gosling.
Gosling started his career at a young age and appeared in a number of independent productions. However, he was catapulted into stardom after appearing in the successful romantic drama The Notebook. Ever since, Gosling's career has continued to be on the rise and has been met with critical acclaim.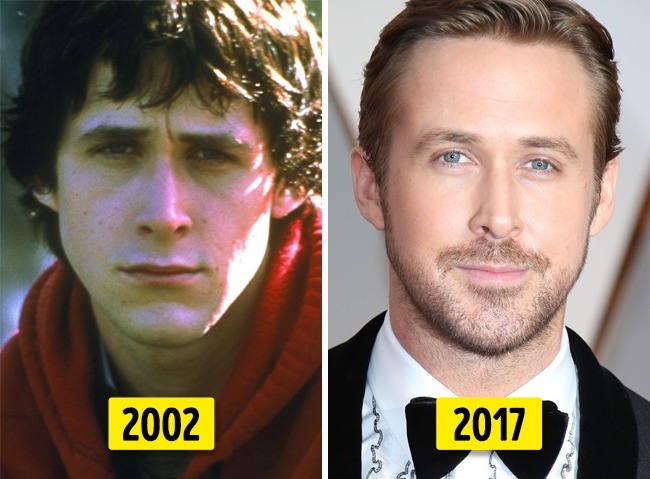 20. Fergie.
Stacy Ann Ferguson, better known by the mononym Fergie, achieved chart-topping success as the vocalist for the hip hop group The Black Eyed Peas. Her success in the music industry only continued when she pursued a career as a solo artist. She released her sophomore album, Double Dutchess, last year.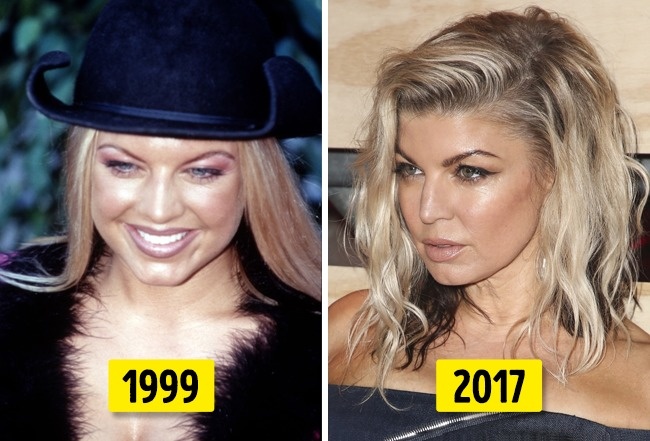 21. Brooke Shields.
Shields started her career as a child model but gained attention for her acting abilities when she had her breakout role in Louis Malle's Pretty Baby at the age of 12. Shields continued to appear in a variety of films and television shows while continuing a successful modeling career.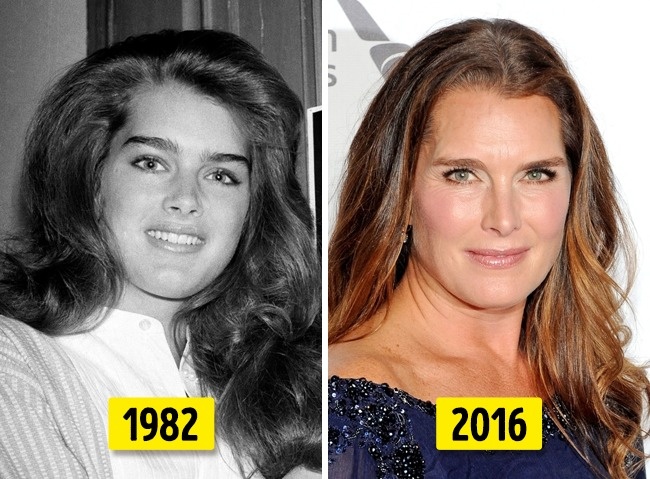 22. Nicolas Cage.
Nicolas Cage has enjoyed a filmography chock-full of hit movies, which have also earned him numerous accolades. Despite a career any actor would be envious of, Cage has shown no signs of slowing down and has continued to have an ambitious amount of upcoming projects on his slate.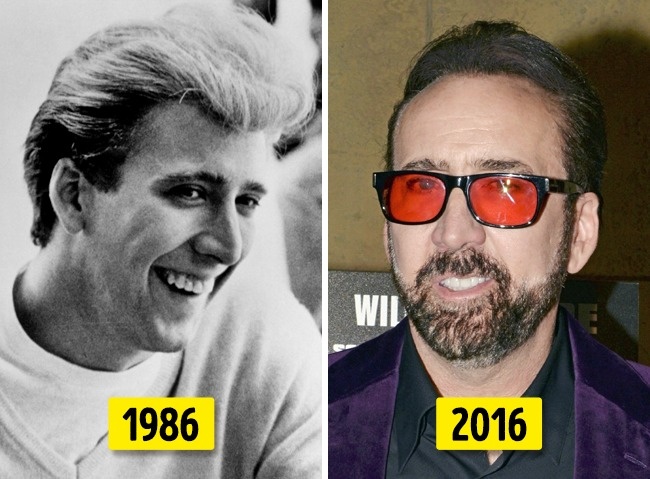 23. Keanu Reeves.
Reeves has proved himself to be an incredibly versatile actor ever since he broke onto the scene with roles in Bill & Ted's Excellent Adventure, Point Break, and Speed. His career has garnered many awards and he's been lucky enough to be a part of a number of successful franchises, the most recent being the John Wick series.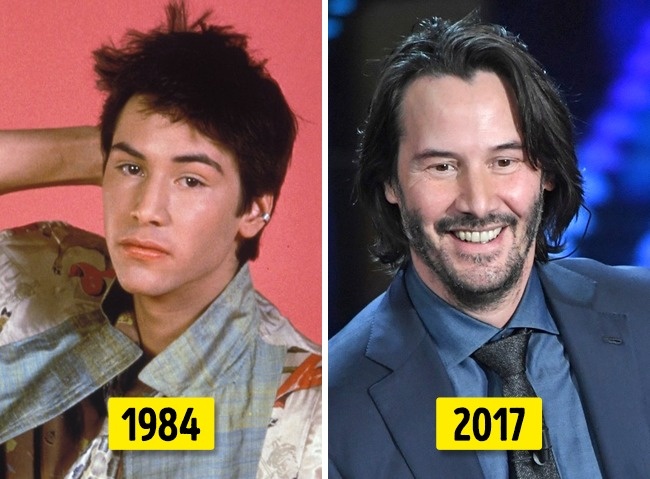 24. Chuck Norris.
Norris served in the United States Air Force before going on to becoming an accomplished martial artist and Hollywood action film star. His career had an unexpected resurgence after he became an Internet star following a trend of satirical factoids about himself, which he amusingly played along with.