Children are inquisitive. They find themselves in sticky situations as a result of their curiosity on a daily basis. As a parent, it's a challenge to protect them. Whilst you do your best, accidents happen and incidents cannot always be prevented. That was something Kiley Cook's parents learned when their daughter become chronically ill after an incident at play school…
Two-year-old Kiley, from Gradbury, Texas went to play school as usual. But, it wasn't going to be a regular day for the tiny tot. That morning Kiley was dropped at the day care center by her parents, who both then went to work, clueless that they were soon to be called to an emergency involving their daughter.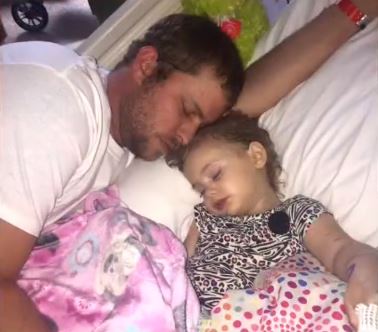 After the children had eaten their lunch, two of the teachers at the center, decided to take them outside for some fresh air and a play. Kiley, along with a few of her friends, chose to head to the swings, but this is where Kiley's day took a sinister turn…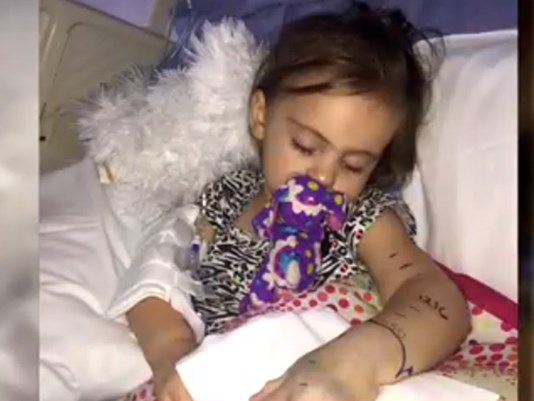 Whilst playing by the swings, Kiley was struck by a copperhead snake. The creature had camouflaged itself in the stones below the play area equipment, meaning that Kiley didn't notice it until it was too late. The enormous snake caught the toddlers finger, which in turn infected her hand, making it swell in size and turn black.
The venom was slowly filtering through her tiny body, forcing doctor's to act quickly in a desperate bid to save her life…
The day care teachers hadn't spotted the snake, which was craftily concealed in the rocks. However, the minute they saw Kiley injured, they called an ambulance. Within minutes, she was on her way to hospital and her parent's were close behind…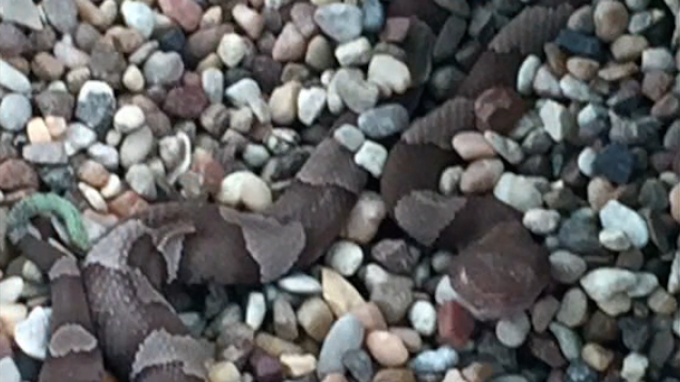 By the time Kiley's parents arrived at the hospital, the two-year-old was already being treated. The venom needed to be extracted and contained as quickly as possible; there was no time for delay. So, doctor's set to work on stabilising the young snake bite victim.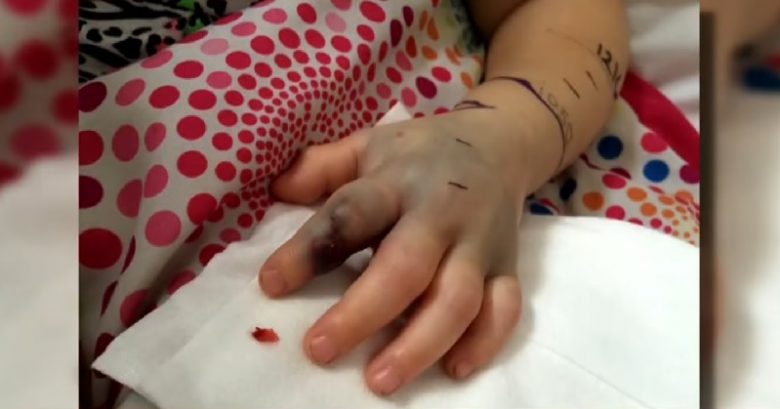 Quickly, Kiley's hand had swollen dramatically in size and turned a sinister shade of black and green. The snake had injected enough venom into her small body to seriously injure her, so the emergency services needed to act quickly, but carefully to rescue her.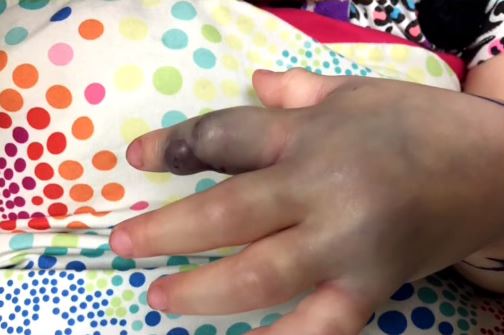 Luckily, doctor's were able to work their magic and ensure that Kiley was safe. Her hand began to minimise in size and return to its usual color. The only reminder of the incident, is a small bruise on her finger, which marks the place where the snakes fangs pierced her delicate skin.
Hauntingly, doctor's told Kiley's parents that if she had arrived at the hospital just 10 minutes later, then the venom could have passed up into her internal organs. Thankfully, the day care teachers had acted in time and saved her from a terrible fate.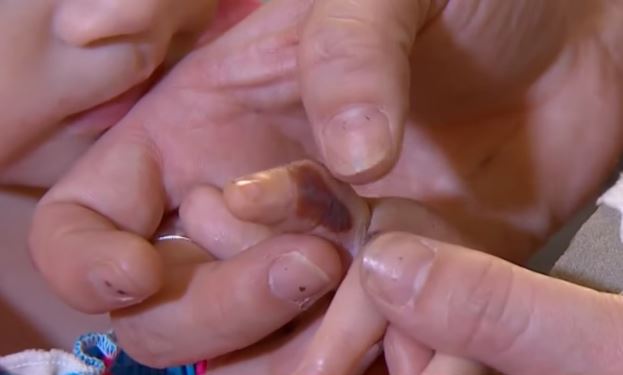 Kiley spent several days in hospital after the incident, so that hospital staff could monitor her condition. Her parent's stayed with her every night, to ensure that she was never alone. Having been terrified by the prospect of losing their daughter, or having her seriously injured, her parents were stricken with panic. But, luckily, this stress was relieved by the doctor's who rescued Kiley.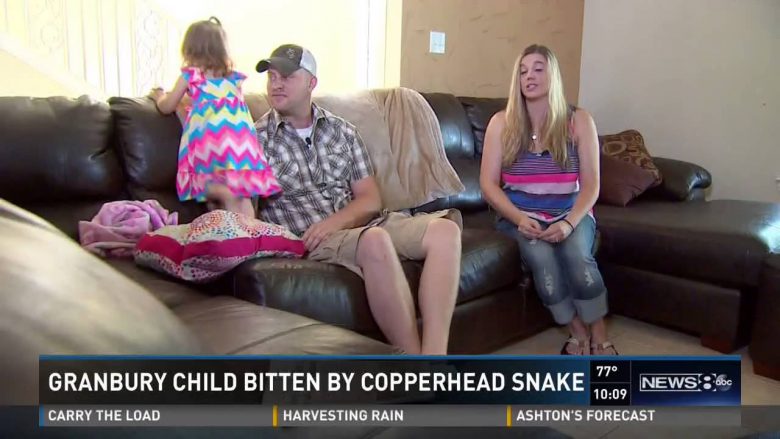 Now, the 2-year-old is making an incredible recovery. In fact, so much so that you wouldn't even know that she experienced any trauma. Her parents, however, will never forget the harrowing ordeal.
For now, Kiley can proudly show off her battle scar, from the time she conquered a snake at the tender age of two!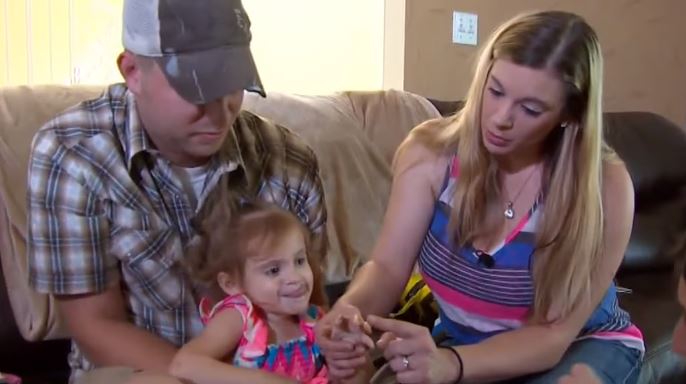 Kiley isn't the only person to nearly be a victim of a snake. This remarkable video shows the moment a man rescued his dog from the tight grasp of a python: