One day, Baltimore Ravens player Ronnie Stanley went to BARCS animal shelter with his girlfriend Emily and teammate Alexander Lewis to adopt a new dog. Stanley walked up to the front desk and told the staff that he was looking for a very special pet.
"We are looking for a dog that's been here a long time and maybe not-so-adoptable," he said.
Everyone at BARCS was thrilled—there were so many dogs that had been sitting in the shelter for years, waiting for their perfect forever home. This included senior dogs, dogs who were physically imperfect, and dogs with ongoing medical issues.
The BARCS staff showed Stanley and Emily a few different dogs, but in the end, they chose 6-year-old Winter.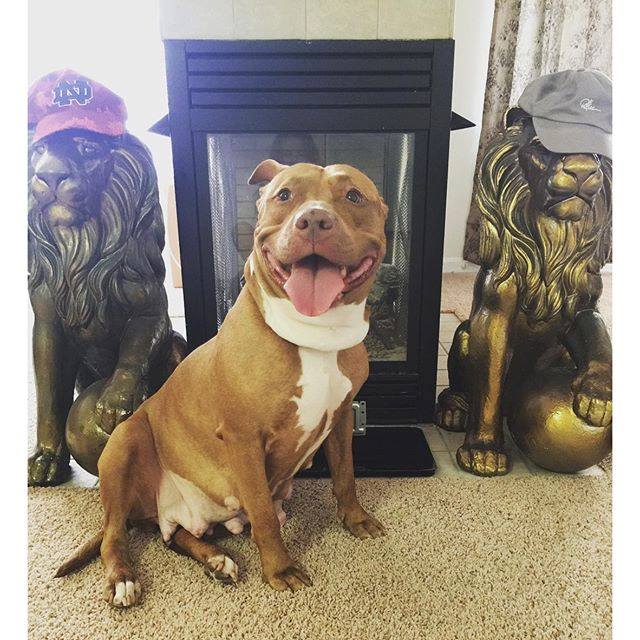 BARCS shared the entire heartwarming story on Facebook, and it quickly went viral. They wrote:
"Beautiful Winter is a dog who has spent most of her six years of life falling into sad, unfortunate situations. She was found on a vacant property, on a hot day with no electricity, or open windows. She was dehydrated and extremely frightened. Winter has a long, hanging belly, most likely a result of over breeding–something we see far too often at our shelter. Due to her age, her belly is not something that will ever tighten up. Female dogs with such characteristics are often passed by in our shelter–but not by Ronnie!
Ronnie's thought on Winter's belly, as recalled by our volunteers: 'Well, that's just what happens when you've had babies.' He was much more interested in getting lots of face kisses from Winter and falling in love, rather than being worried about the appearance of her tummy. What a great guy!"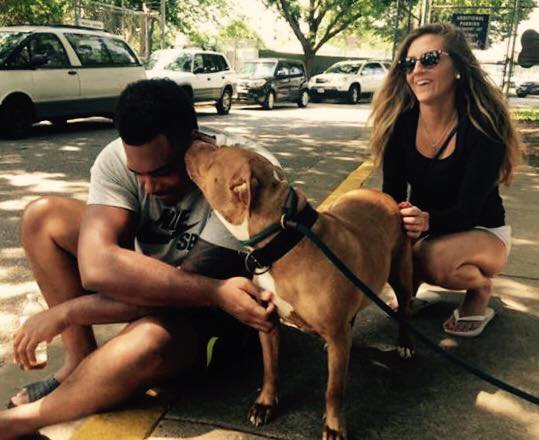 Winter—who Stanley renamed Lola—is loving her new home. She spends her days running around her big backyard and napping on the couch or her parents' bed.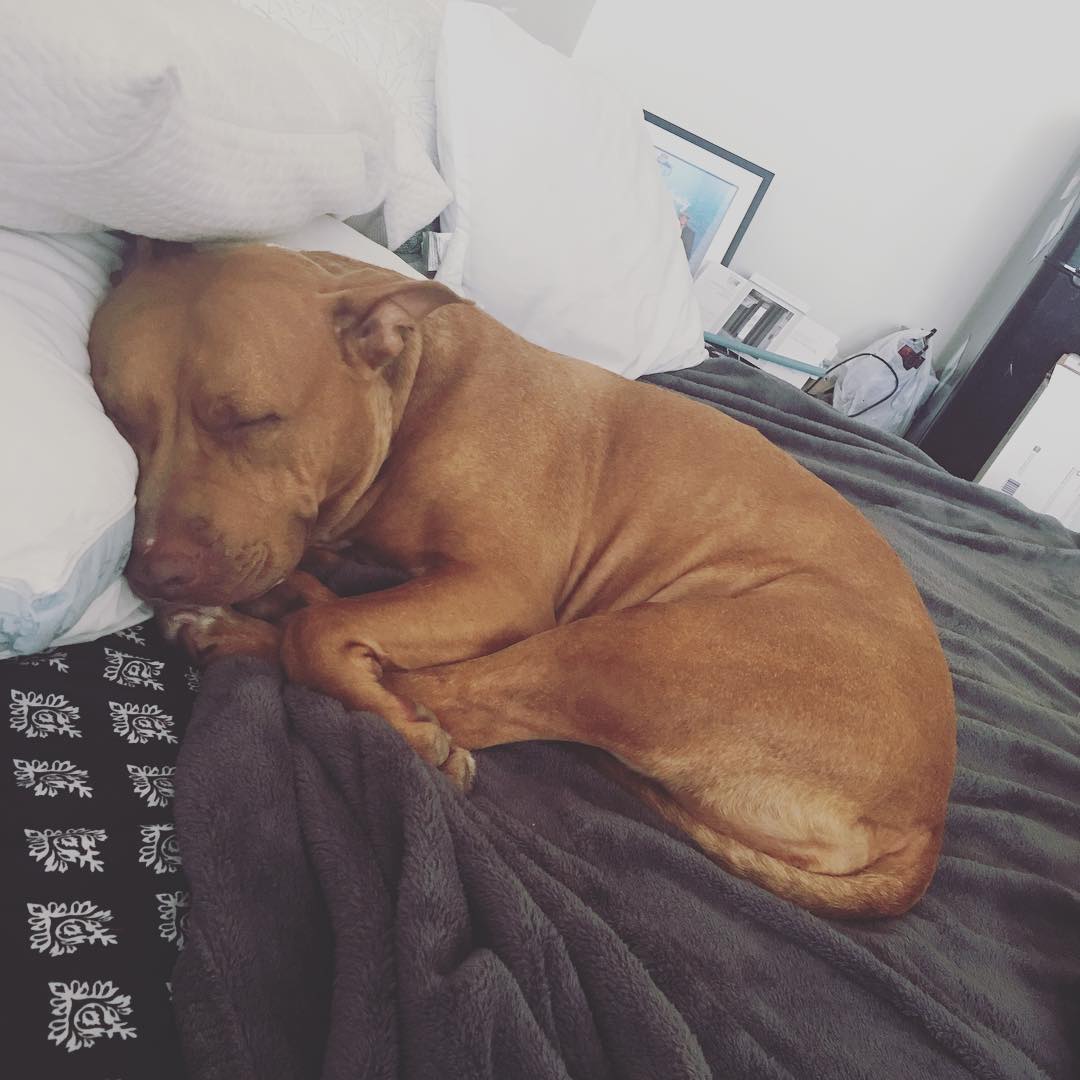 Stanley is grateful to BARCS for matching him with Lola, and he's given back to the shelter in many heartwarming ways.
He adopted another dog from BARCS, a pot-bellied puppy named Rico. And in August 2017, Stanley participated in a fundraising campaign at BARCS where he matched donations up to $5,000.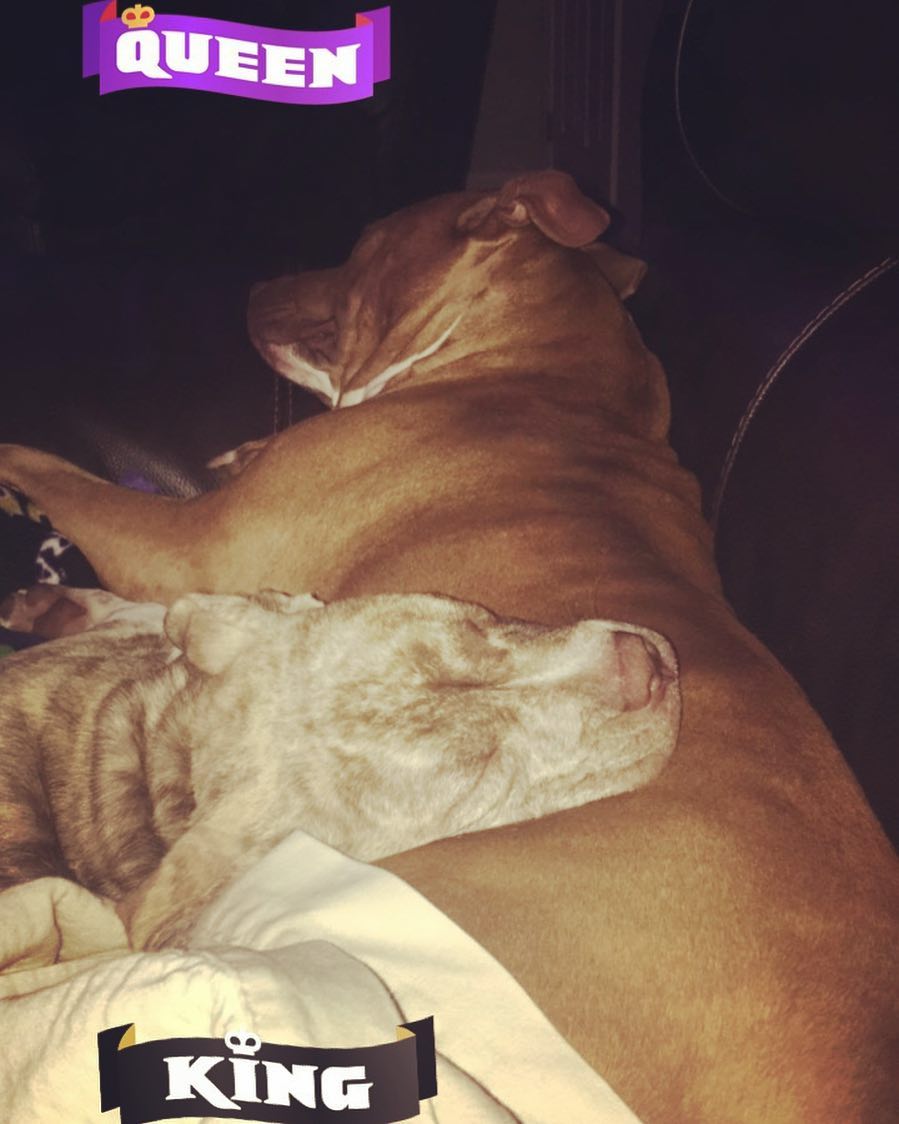 Lola has found a wonderful home with owners who love her more than anything. Hopefully, more people will follow Stanley's example and adopt dogs who may be older but still have plenty of love to share.
Please Liked Video this with your friends and family.