You do not have to chase the fashion to be in trend. Just ignore those trends like this elderly woman from Toronto. She decided to sell her home, called Bloor West Village after living 72 years there. At the first glance it's just a simple brick house. Buyers thought that at first too, but the insides of the house made them change their minds. The thing is, the owner of the house hasn't changed her home since 1960s.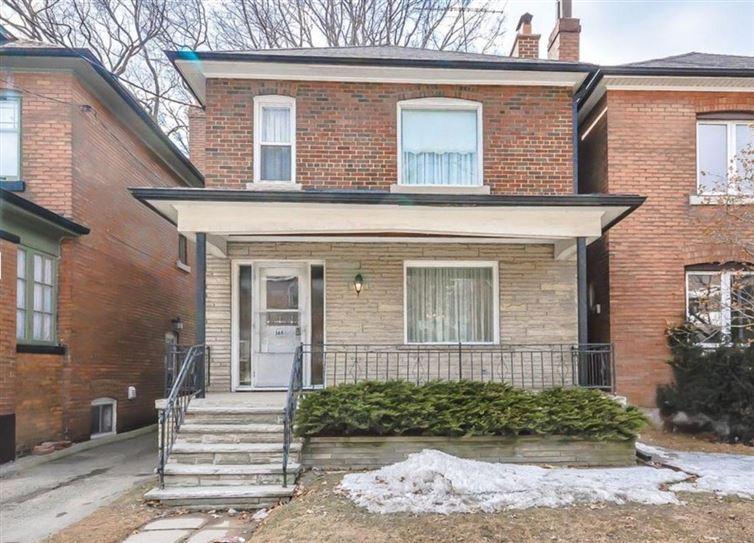 So, the foyer is the first thing that you see.. Promising, huh?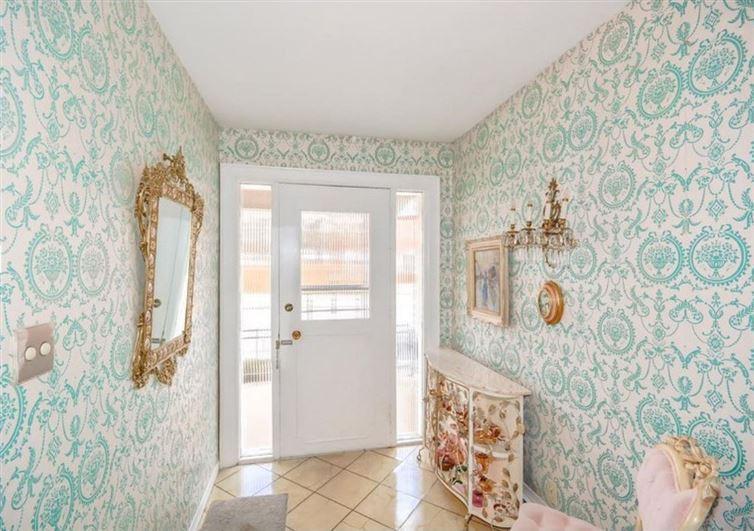 The living room is soaked with 1960s spirit. Besides futurism, that was very popular in 1960s, people used to fill their houses with luxurious furniture.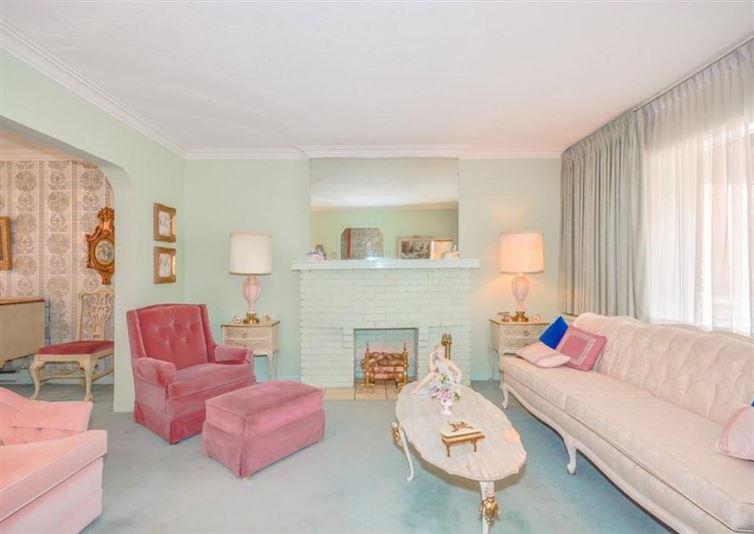 Everything, including furniture and walls in good condition.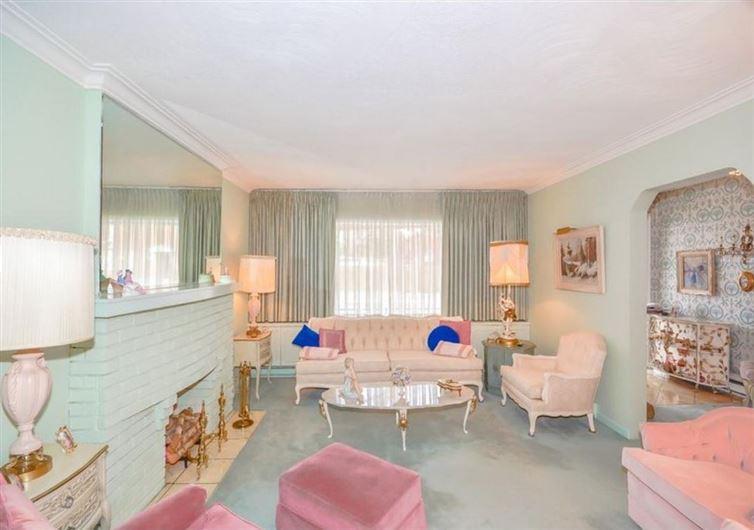 Dining room reminds of those times when all family gathered together at one big table. Even carpet reminds that obsession with velour in 1960s.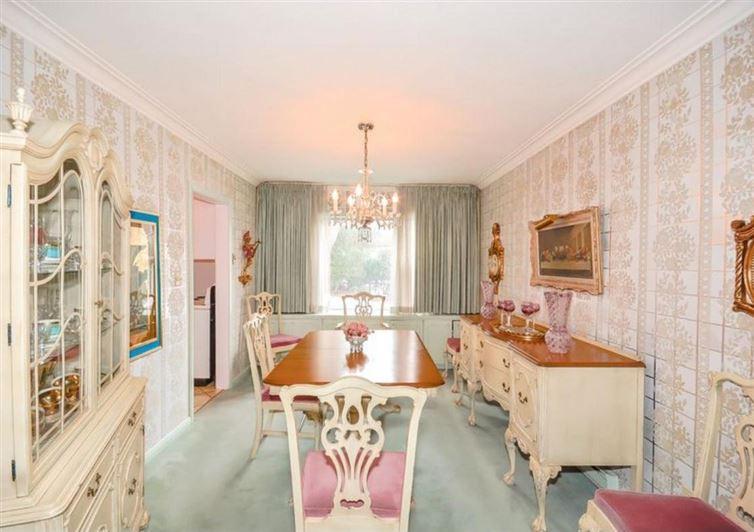 The stove is from 1950s, by Moffat, popular American manufacturer.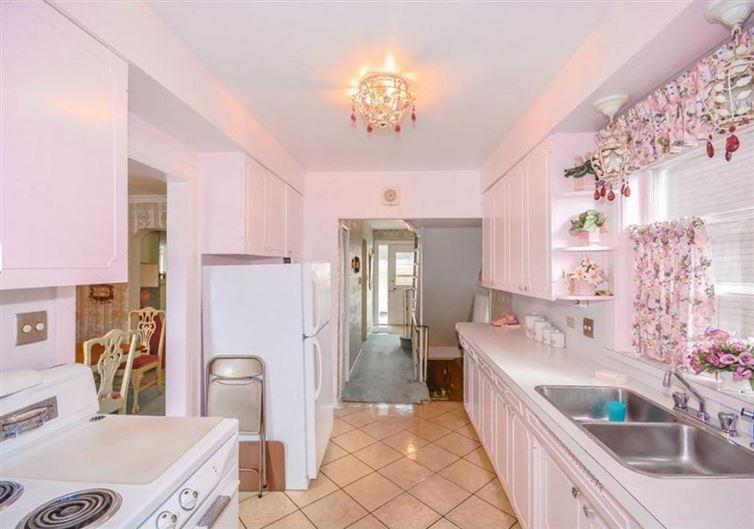 A small dining nook is in the corner, all-pink. The owner has a great taste!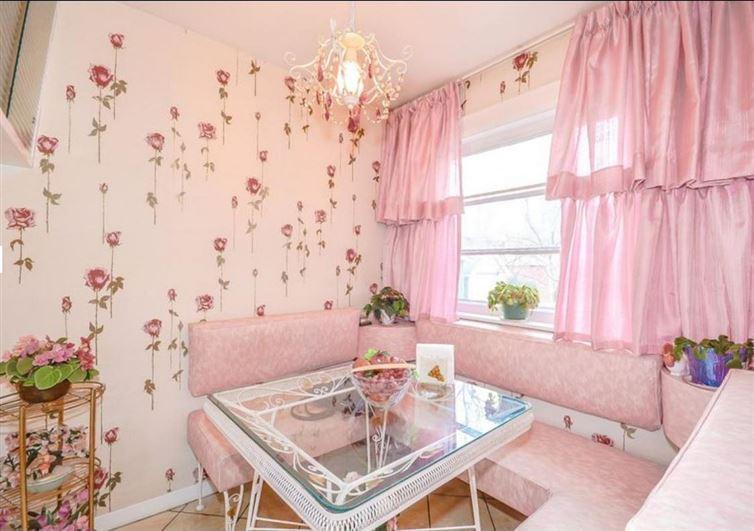 The landing looks better than any modern designs.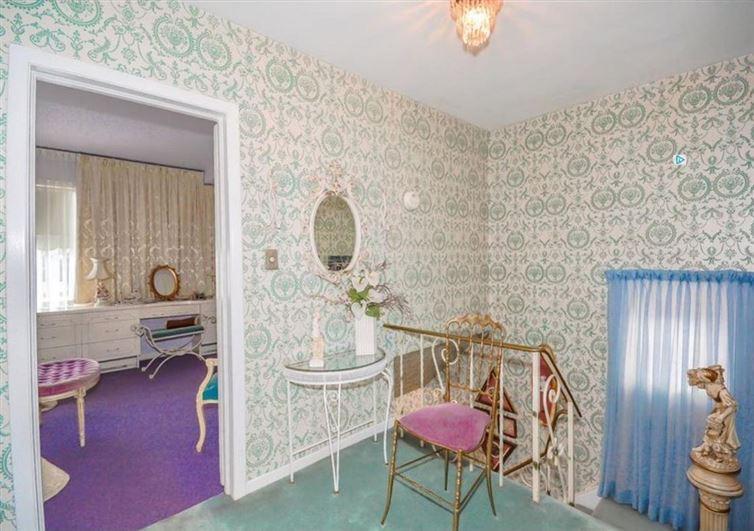 Master bedroom reminds a boudoir of a real queen.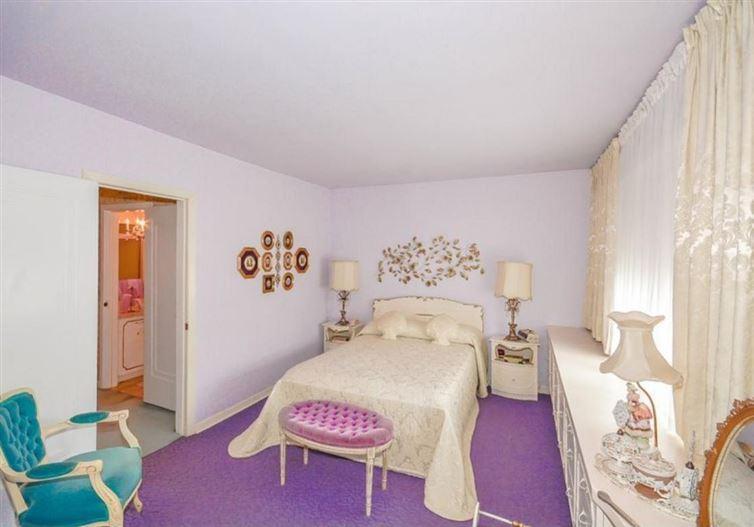 Just look at that wardrobe! Dressingtable looks gorgeous!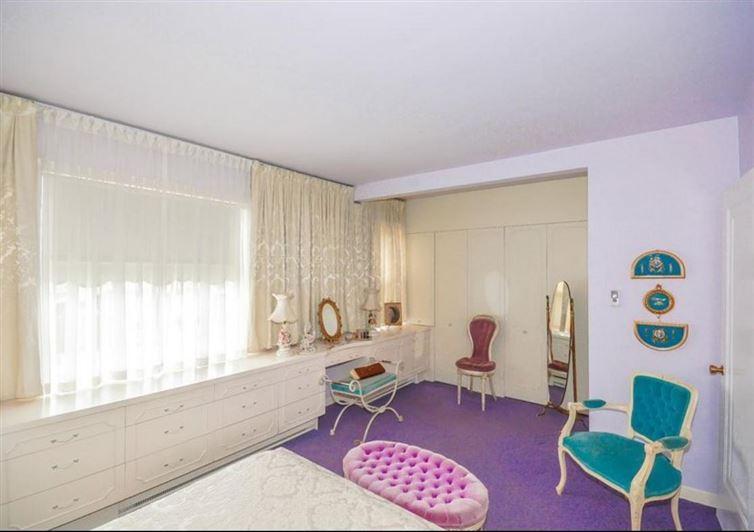 Guest room looks like a 5-star hotel room. And why pink again? Must be the owner's favorite color!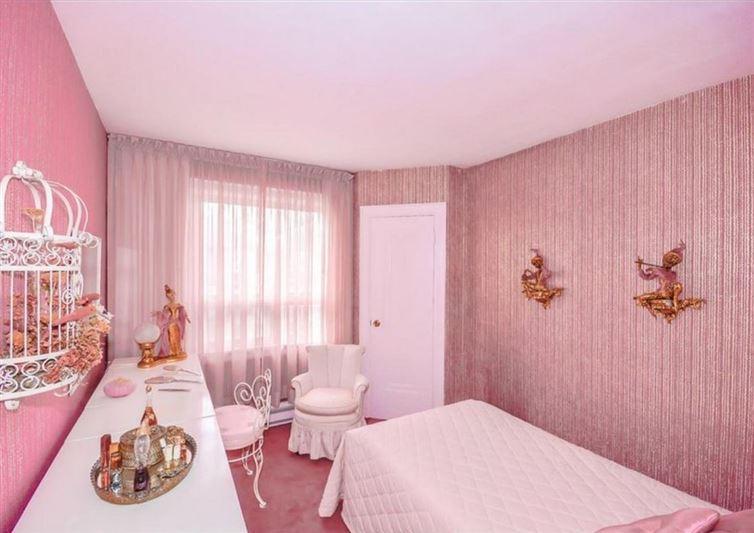 Bathroom is from the dollhouse, white color dominates here, but there's also a little of pink and gold. A tiled shower comes straight from the 1960s.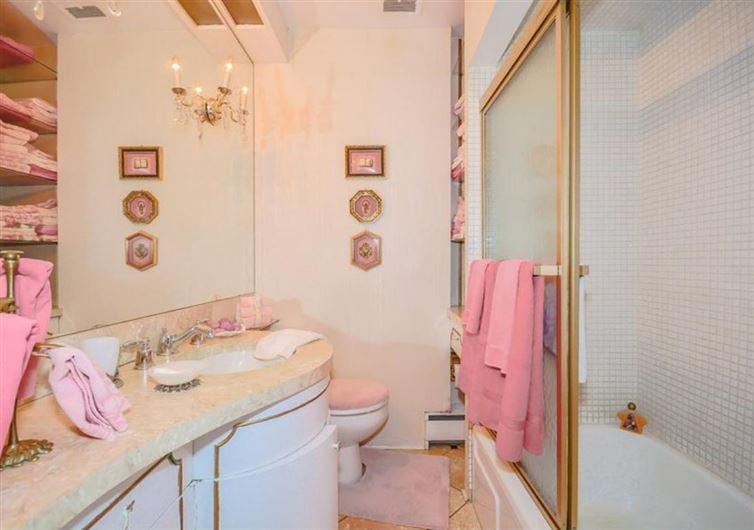 Third bedroom was converted into a sewing studio.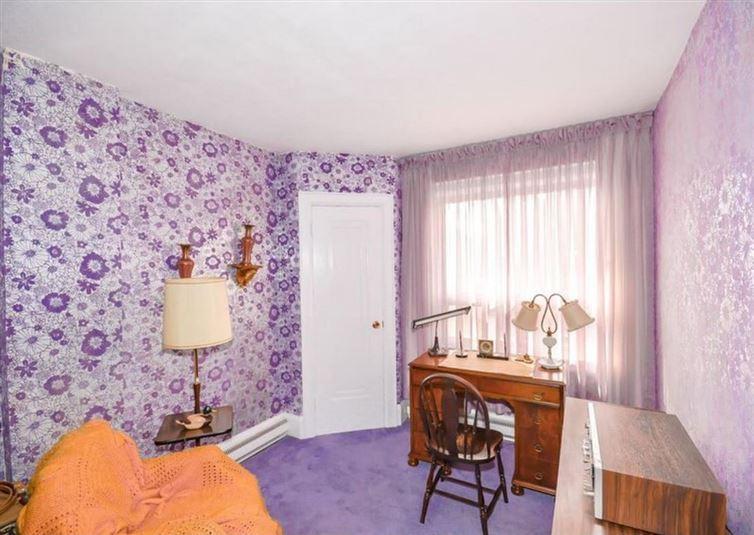 Basement: a bar and a dancefloor. Perfect for having guests.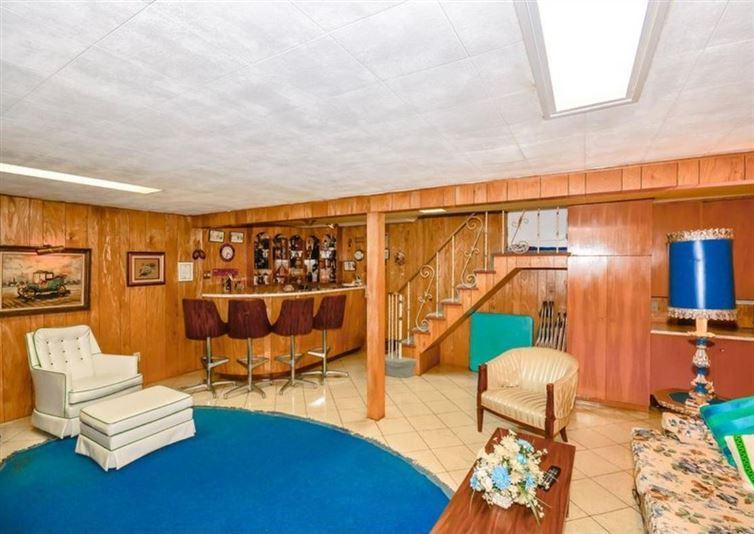 Long and narrow laundry room, repeats bar's design.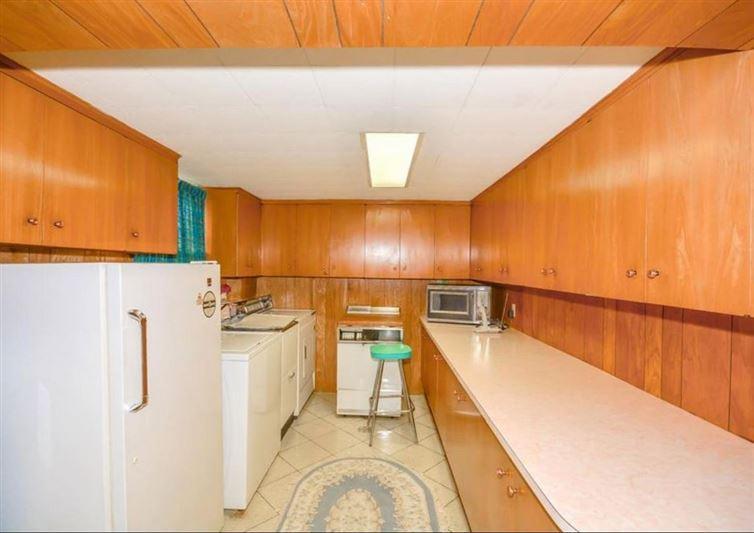 Backyard  with cement swans and garden looks very nice.