When you become a parent, it's basically like getting hired at a new job (one that doesn't pay very well and that you can't escape). The job is difficult, but you really wouldn't have it any other way. Your kids are your everything.
As much as you love being a parent and spending time with your kids, you do need that break from time to time. You need easy ways to get by on those tough days, right?
A little bit of help never hurt anyone, especially if it'll make your life as a parent just a little bit easier. We've got you covered. Here are some brilliant parenting hacks that you can do now or in the future.
These hacks will not only make your life easier, but they'll help you become more of that rested, calm and loving parent.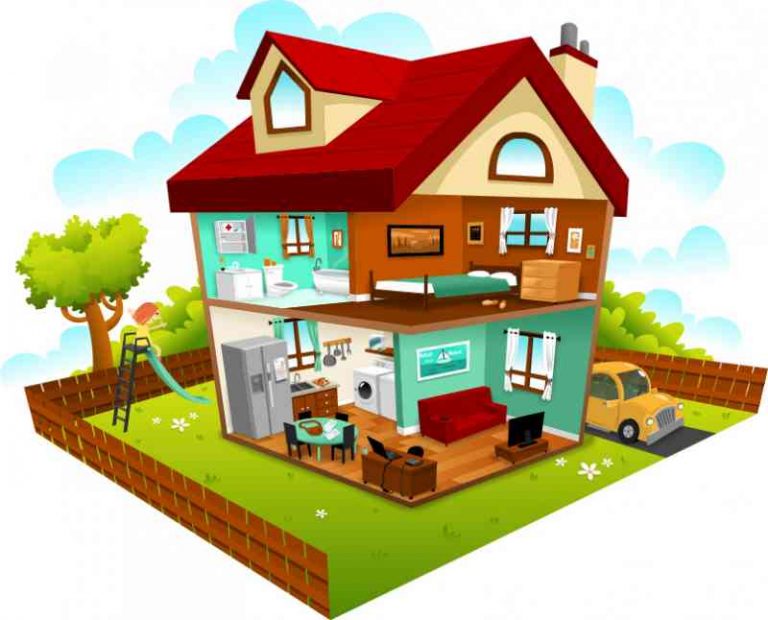 1. Safety bracelets are a great way to keep your mind at ease when you and your kids go to the mall or a public park.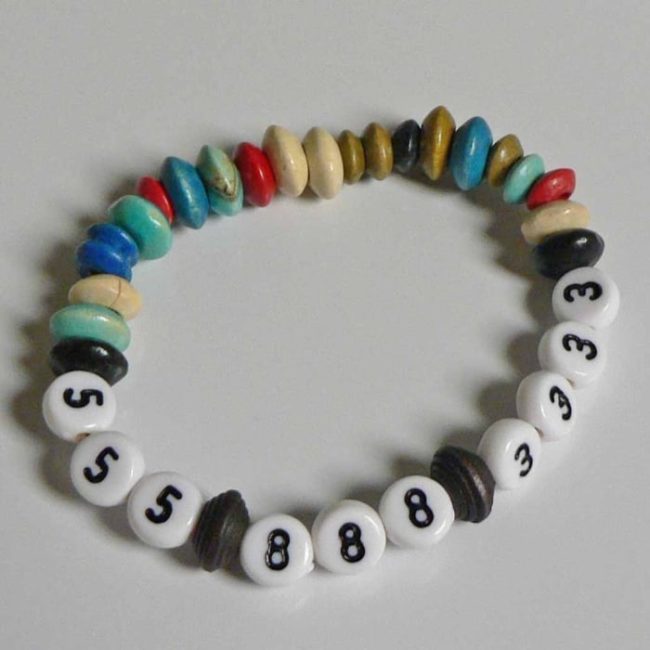 Put your phone number onto the bracelet, so if for any reason you can't find your kid, people can easily get a hold of you.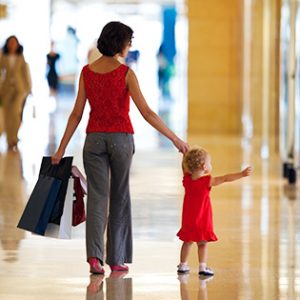 2. Pool noodles are a great solution to help your kids from falling off their bed in the middle of the night.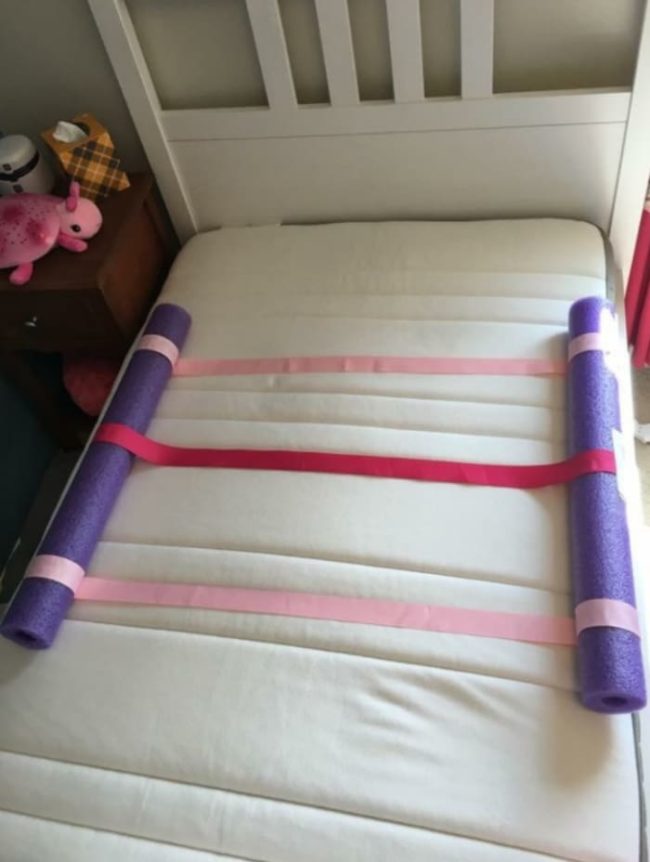 Just put two pool noodles on both sides of the bed under the fitted sheets. They won't be falling out of bed anytime soon.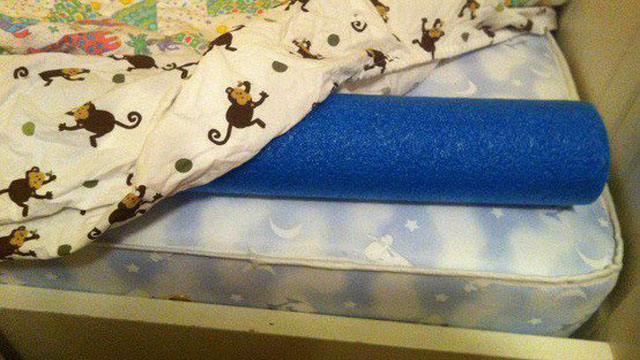 3. By putting hot glue dots under your child's slippers, you can bet that they won't be falling on your slippery floors anymore. Kids get hyper, so that'll keep them safe.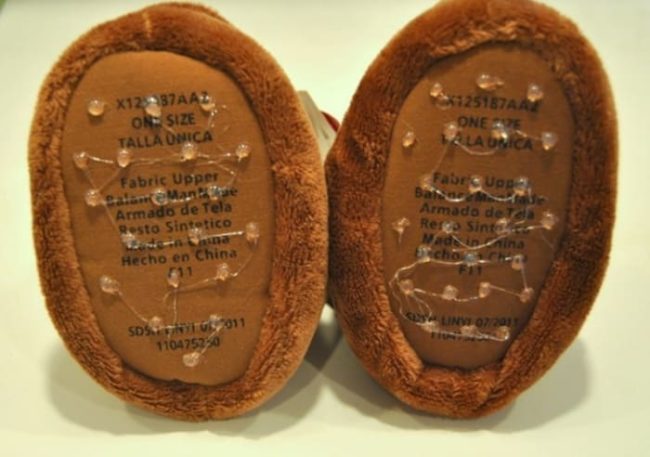 4. If your kid is using too much toilet paper, just leave a marker on the wall to measure how much they use. Do this until they become aware of the importance of paper.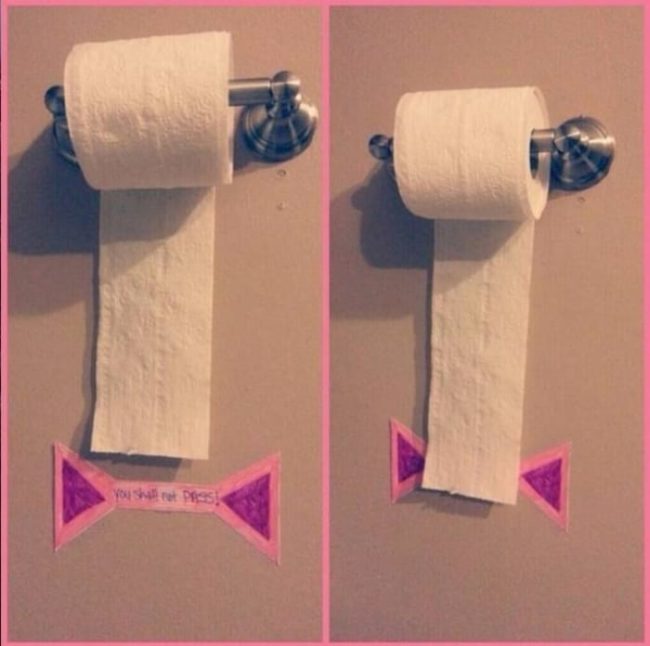 5. Learning your left from your right can be tricky for kids. Just cut a sticker in half and put each section on one of your kid's shoes. They'll learn and have fun doing it!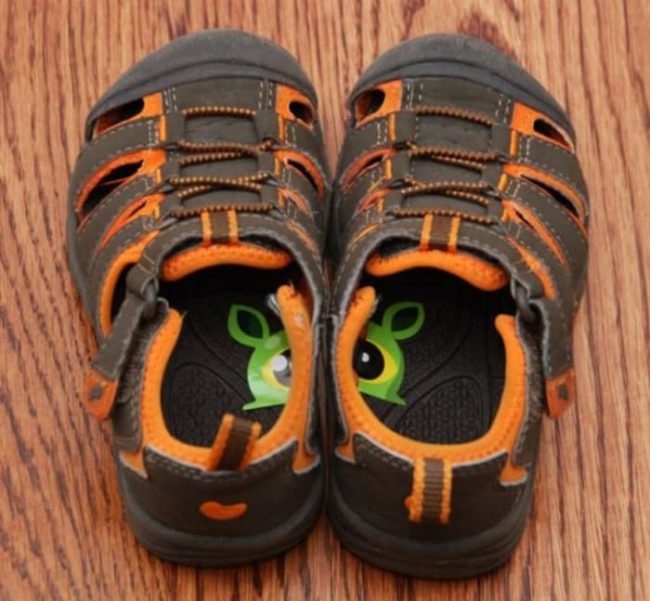 6. With arts and crafts comes lots of glitter. Cleaning up that glitter can be stressful for parents. Try using a lint roller, it can hopefully clean that area in seconds!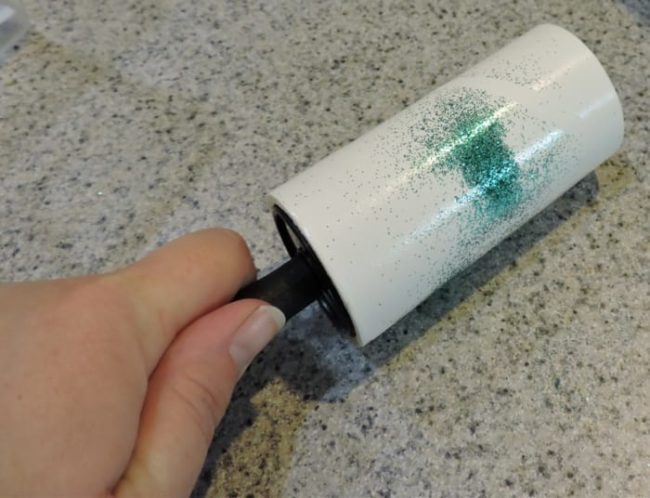 7. Kids may have a habit of accidentally, or purposely, locking themselves inside a room. To prevent that just use a rubber band like this, and they won't be able to.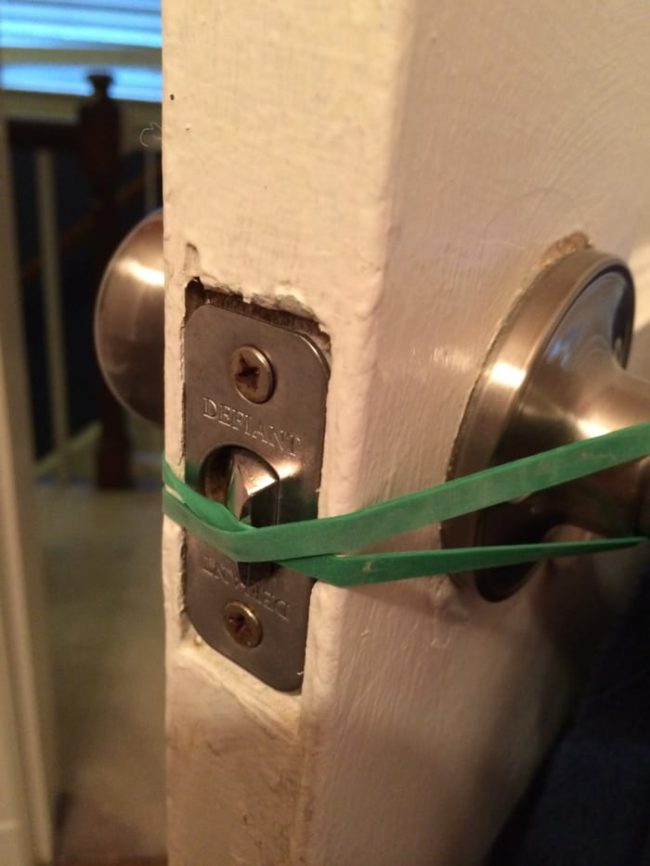 8. If your kids use way too much lotion or soap, simply wrap a rubber band around the pump. That will force them to use just the right amount.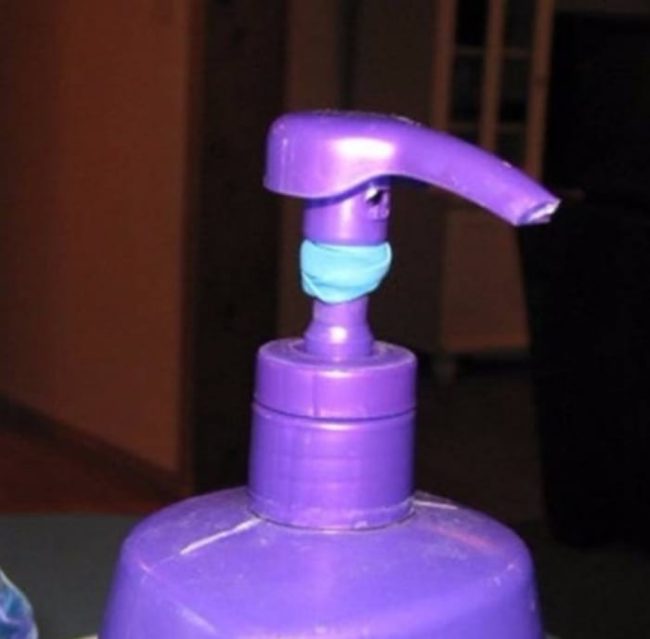 9. Having clean pacifiers can be a struggle. If you have portion caps laying around, use them to store extra pacifiers. It's a cheap and easy way to keep them clean.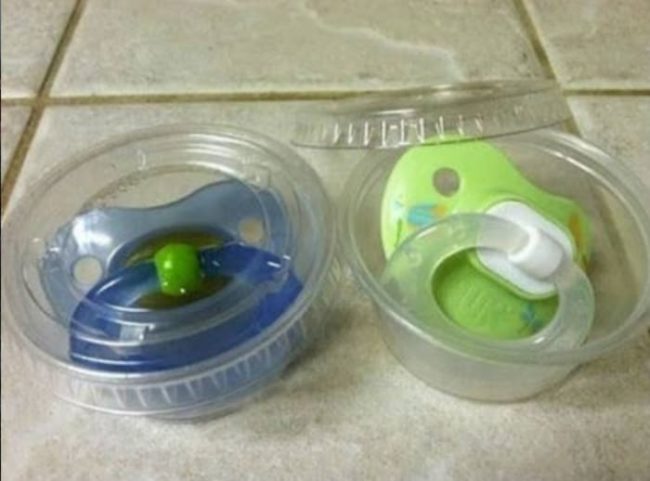 10. If your young ones have trouble reaching the sink, just use an empty lotion bottle and create an easy-to-reach tap. It makes their life easier.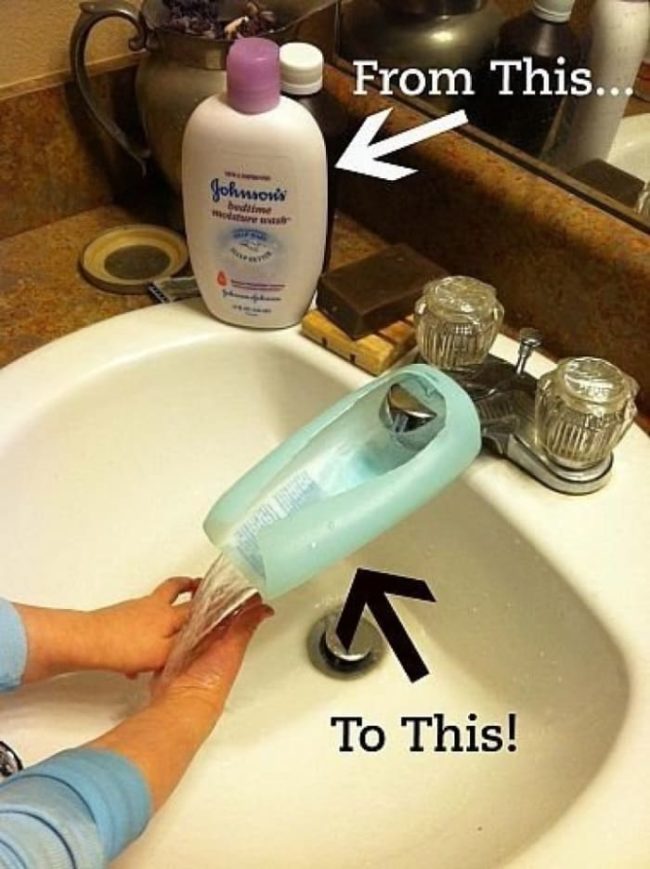 11. Your little ones might have trouble going to sleep because of monsters. Just use the monster spray to help them. They'll love it and they don't need to know it's just water.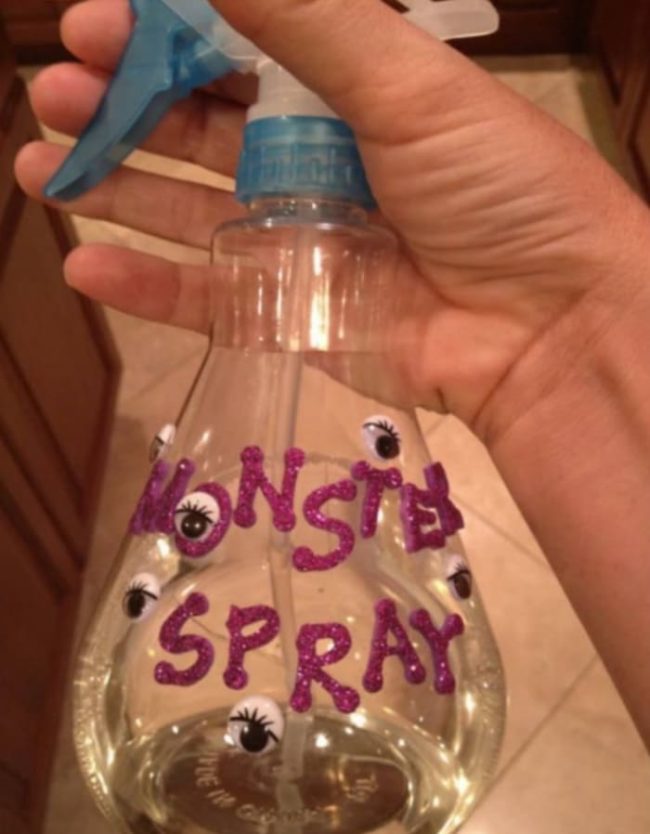 12. Kids always want to be able to hold their own drinks, turning a crazy straw upside down will prevent your kid from pulling it out and making a huge mess.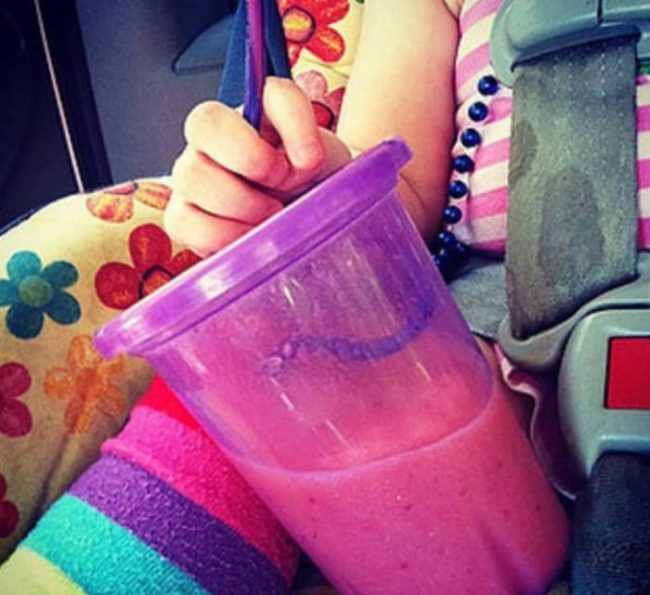 13. Pool noodles are great to use around the house as safety precautions. For example, use part of a noodle to keep kids from slamming their fingers in the door.