Getting pets to go to the vet is not always fun. It's hard to see your little (or big) fur baby so scared and confused while sitting on that metal exam table.
Finding a good veterinarian is crucial to your pet's wellness and happiness. Since cats and dogs can't speak for themselves, you've got to trust that your vet can properly diagnose any issues at hand. Trust is incredibly important when it comes to your relationship with your pet's doctor.
What makes someone easier to trust? A good sense of humor, and the vets at these animal hospitals all know how to make you laugh with their funny signs!
To be funny, you've got to be smart. Even if the joke is a little lowbrow, you know that the vets and vet techs that made these signs have got brains.
Do you trust your vet with your pet's health?
1. Spay and neuter your pets, folks. You heard it here.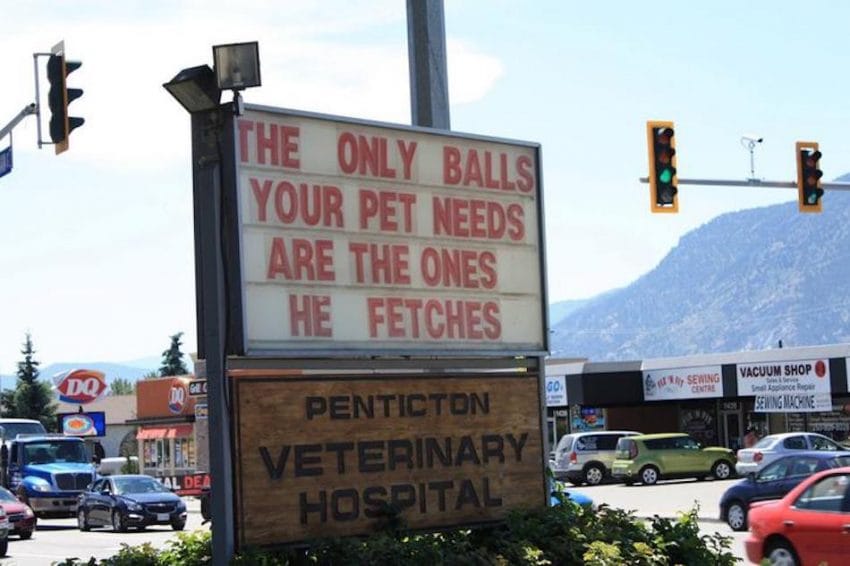 2. This is just true, although staff can be loved!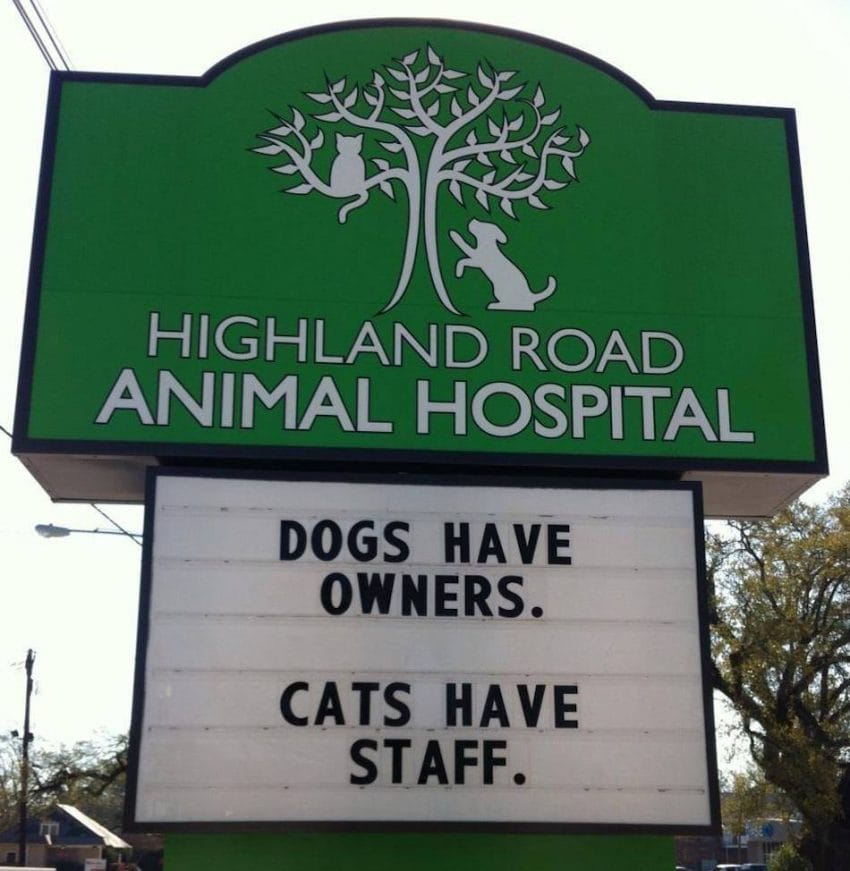 3. Play safe!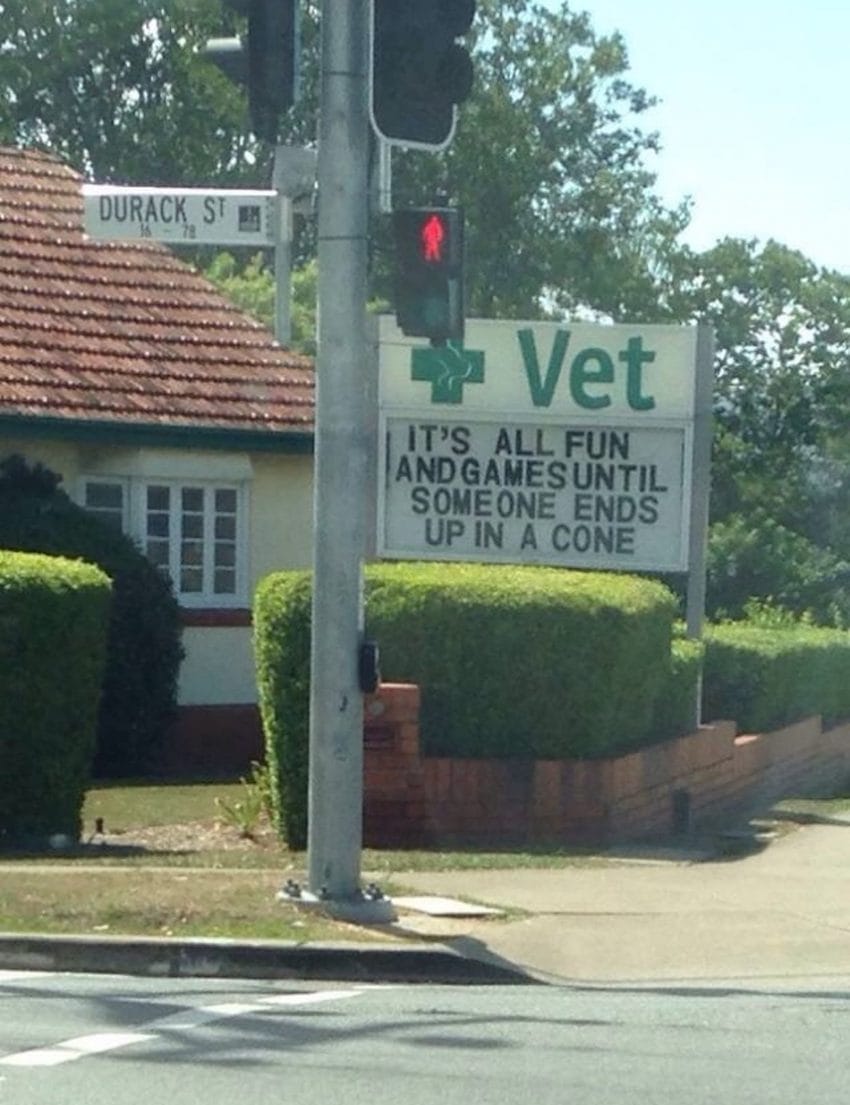 4. It's always better when Doc has a sense of humor.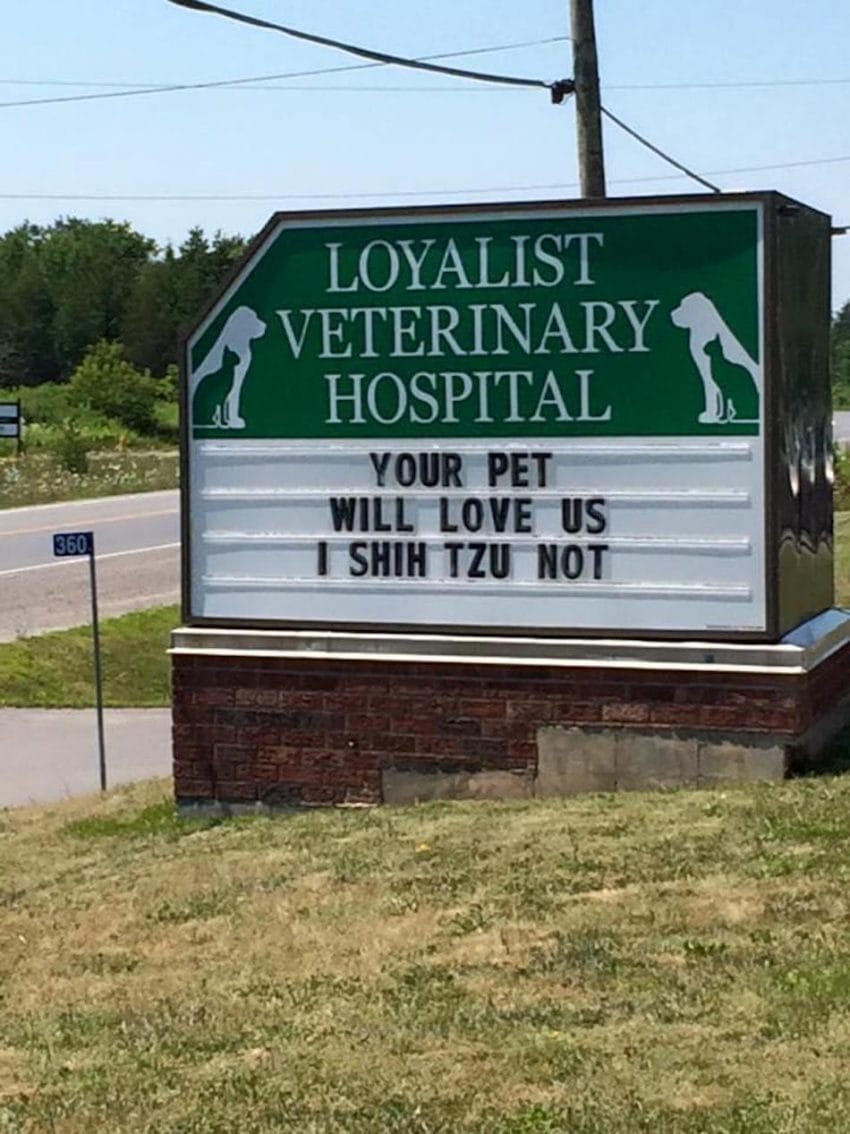 5. It's a very serious issue!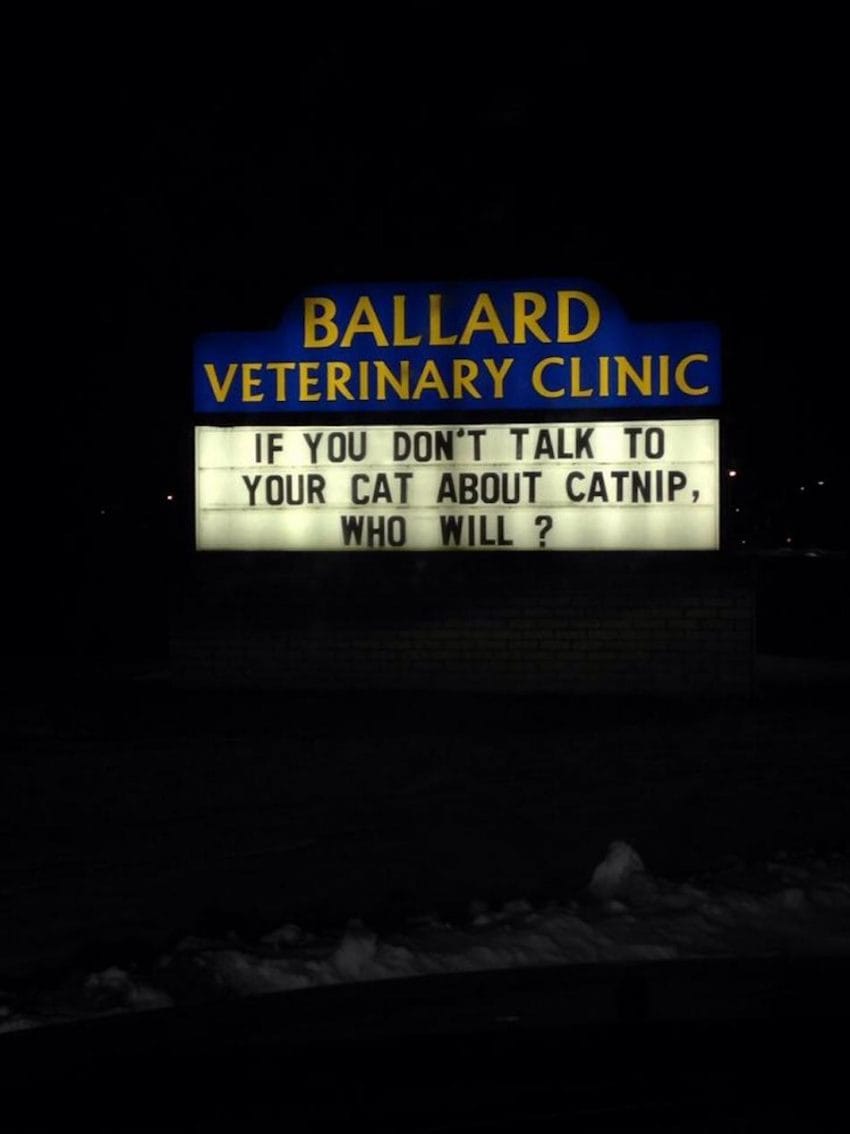 6. Ah, yes, wordplay. A skill every good veterinarian needs.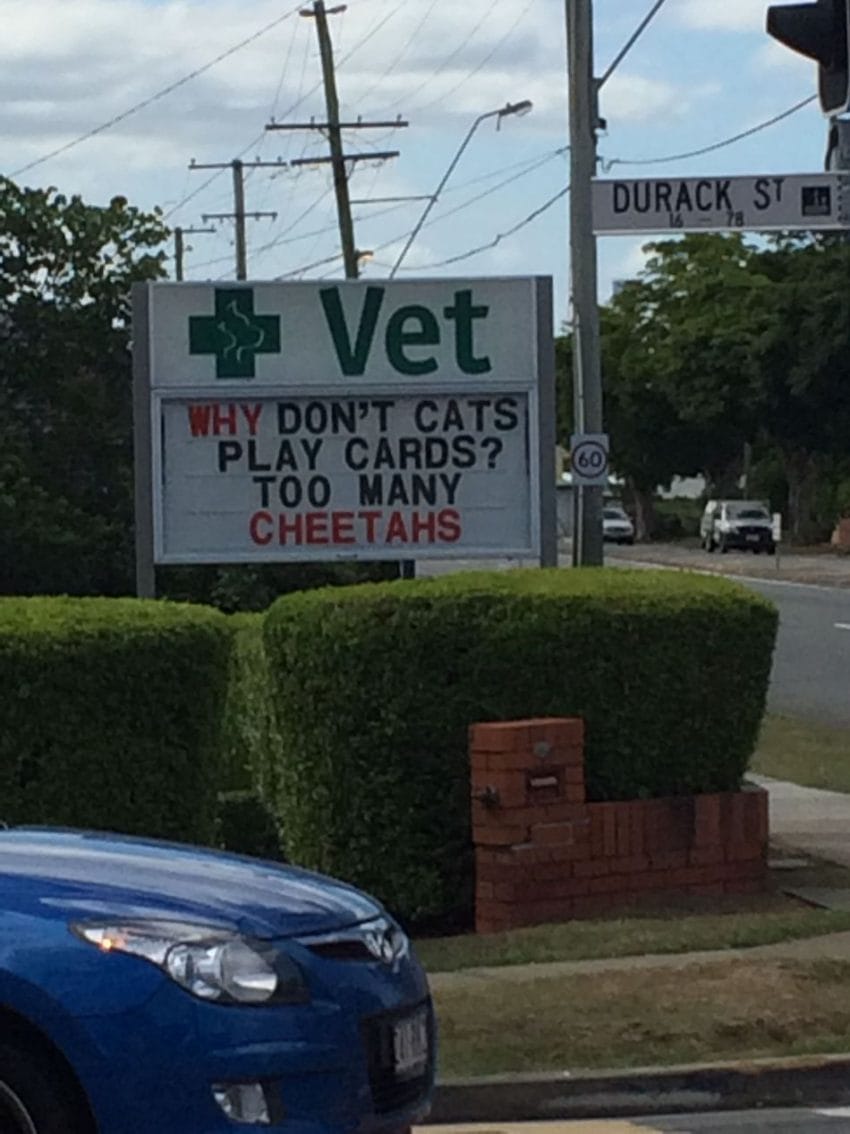 7. I'm not kitten, either!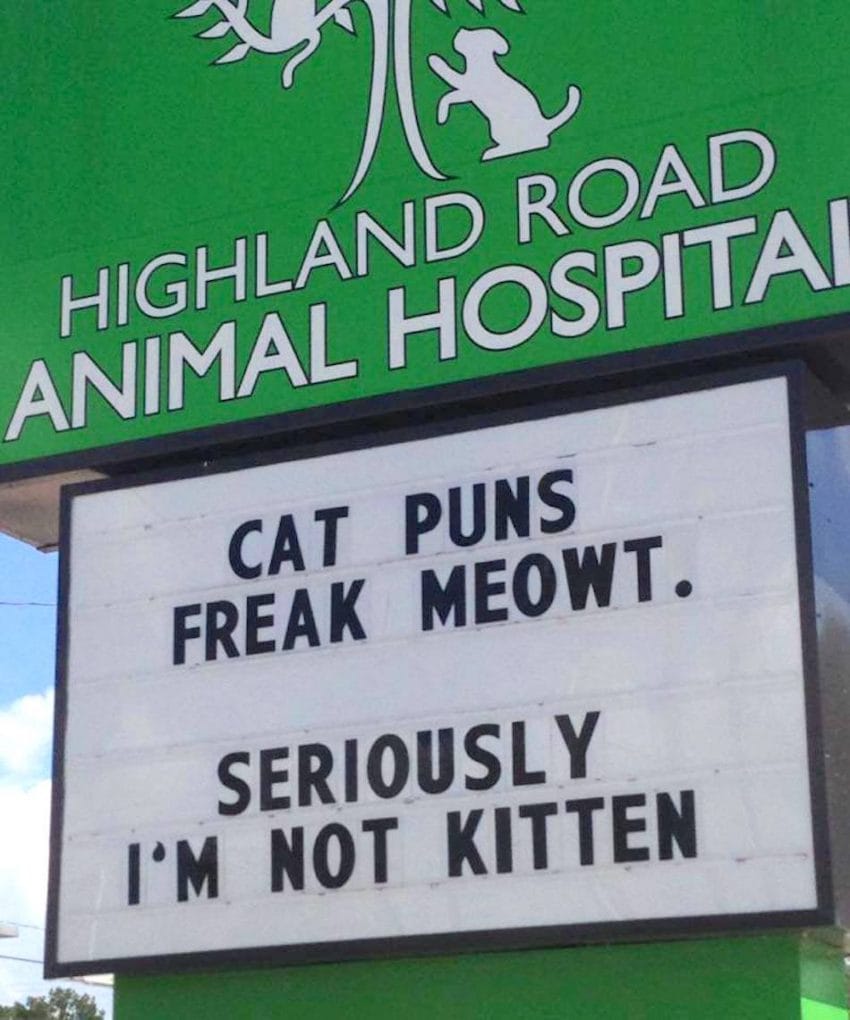 8. Aren't we all?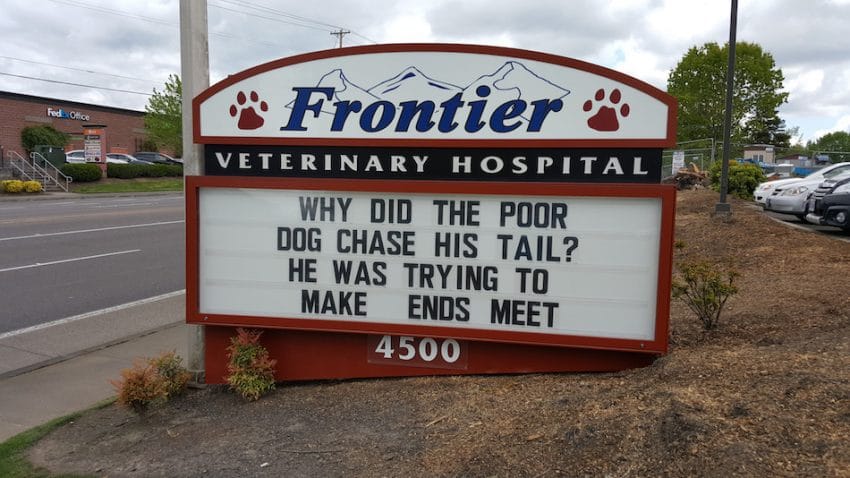 9. As Devo always said…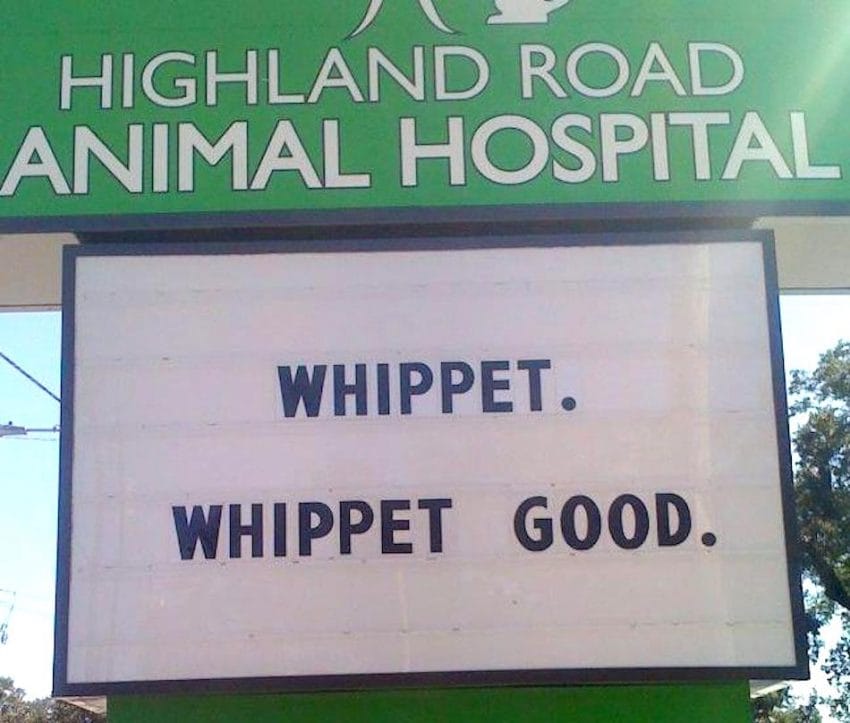 Please Liked Video these funny signs with your family and friends on Facebook!