Dawson, a three-year-old terrier/pit bull mix, has been sitting in a shelter in Wantagh, New York, for more than 600 days. Day after day, since June 13, 2015, he has watched families visit the shelter and leave with other dogs, but never him.
Volunteers from the Hempstead Animal Shelter made a Facebook page called "Dawson Needs a Family," to help spread the word and hopefully find this sweet dog a forever family.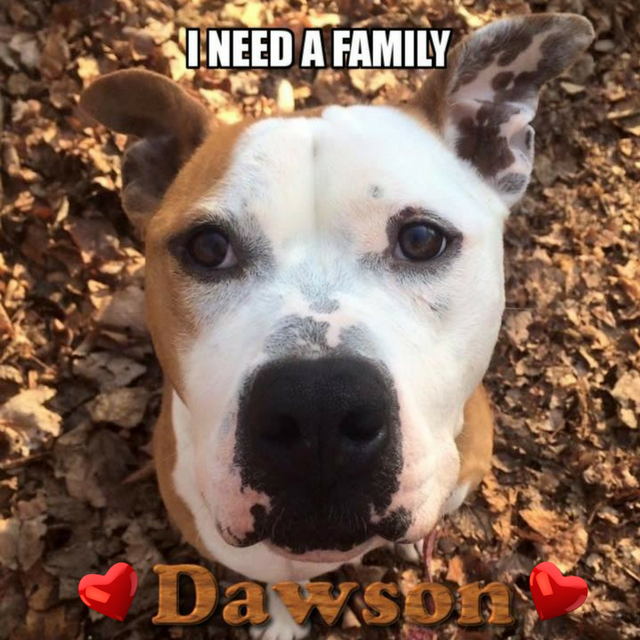 "He is a really sweet soul who is very affectionate … he loves to just put his head on your lap," says a post on the Facebook page. "Yet, Dawson has spent well over a YEAR stuck in the shelter, waiting for someone to come and take him home. Please continue to share so his family can find him."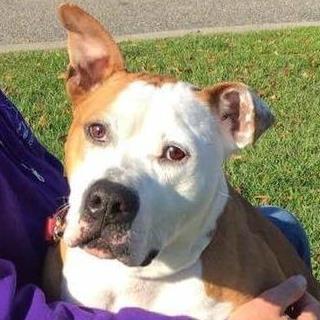 Over 2,000 people have since shared the post, but the playful pup with a heart of gold is still waiting for a home. He is very friendly but would do best with kids 17 and older. He also has the potential to live with other dogs, but not cats.
The 61-pound dog is neutered, housebroken and healthy. A meet and greet is required at the shelter to assess his compatibility with family and potential siblings.
"I think the biggest reason Dawson is still here is because he is a pit mix," rescue coordinator Emily Tanen tells PEOPLE in an email. "Unfortunately, in a municipal shelter, the majority of our dog population are pit mixes, so it makes it very hard for them to stand out to potential adopters, and of course, people still have a prejudice against them."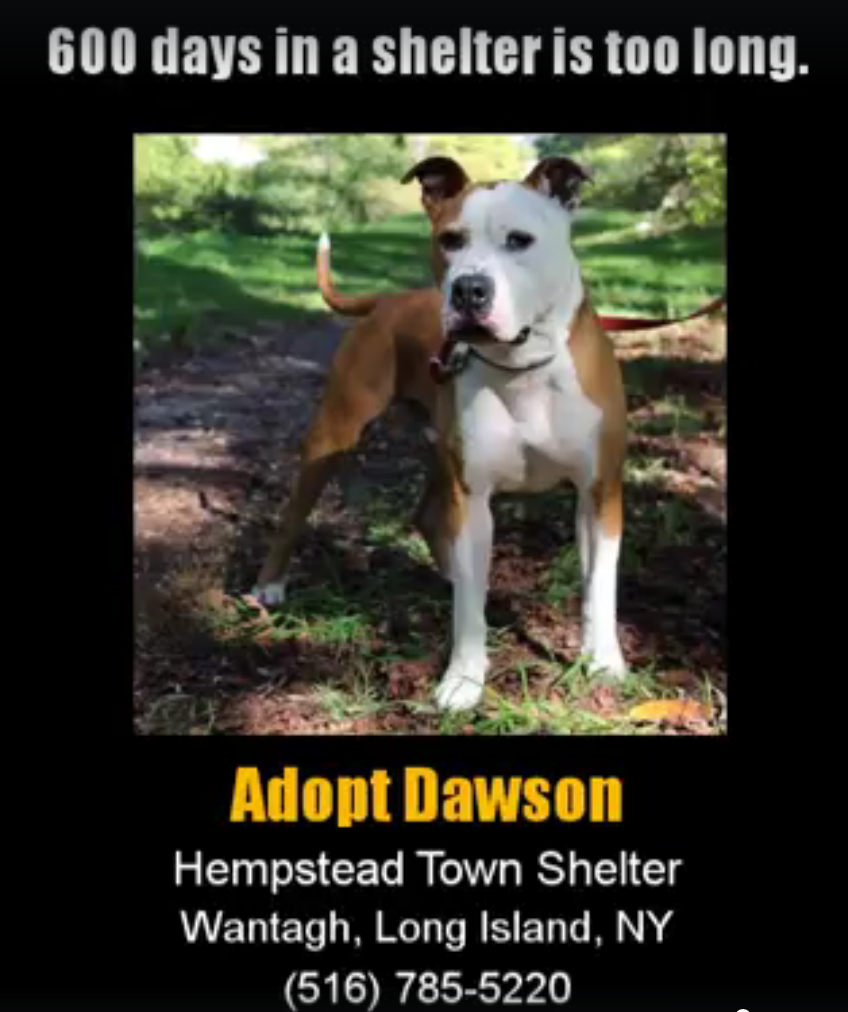 If you're interested in giving Dawson a forever home, click here to fill out an application and submit it to the shelter's Adoptions Department.